After ultimately losing his comeback feud against Edge, Matt Hardy was able to get a fresh start on SmackDown. On October 21st, Matt Hardy re-debuted on SmackDown. Picking up a win over the forgettable Simon Dean. Matt was a bit lost at the beginning of his second SmackDown run.
Melina of MNM approached Hardy to join their team, but he refused. This led to him being partnered with different partners over the coming weeks. Most notably, Road Warrior Animal was a partner.
The two would go on a losing streak that eventually led to Road Warrior Animal to turn on Hardy. Matt would pick up numerous wins over the legend and qualify for the Money in the Bank ladder match. He was not successful at WrestleMania 22. But as always, put his body and life on the line to entertain.
Matt Hardy –
Re-Emerges
It wasn't long before the Hardy Boyz would team up again. For the first time in five years, they rejoined and battled the Full-Blooded Italians on an episode of ECW. They would continue to team as they joined Team DX in a Survivor Series match against team Rated-RKO. Team DX swept the opposing side, and the Hardy's were getting their groove back.
They started a feud against MNM, which will always be remembered for their Ladder match at Armageddon. The two teams went to hell and back, and Joey Mercury had his face shattered by a propelled ladder.
The feud continued for a few months. But it took some more time until the Hardy Boyz could reclaim tag team gold.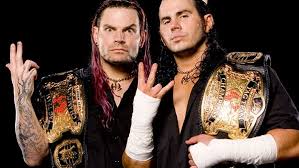 The night after WrestleMania 23, The Hardy's competed in a battle royal for the Raw Tag Team Championships. They outlasted nine other teams by last eliminating Lance Cade and Trevor Murdoch.
This would be The Hardy's 6th Tag Team Championship run. They would hold the belts for just over two months. Soon dropping them back to Cade and Murdoch.
MVP Feud
Matt Hardy was back on SmackDown, where he had a new crop of talent to work with. Hardy would battle with and against SmackDown's hottest free-agent MVP in one of his most memorable feuds.
It started on the July 6th episode, where Hardy defeated MVP in a non-title match. This led to a championship opportunity at The Great American Bash. But Hardy was unsuccessful. MVP took things to the next level by claiming he was better than Matt at everything.
This led to a series of contests between the two, such as a basketball game, arm wrestling contest, and chess.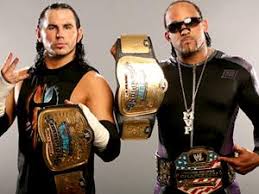 On the August 28th episode of SmackDown, MVP unintentionally chose Matt Hardy as his tag team partner. GM Teddy Long made a match of the feuding pair. Pitting them against then champions Deuce n Domino.
The two would claim gold, making this the first time Matt was Tag Team Champion without his brother Jeff. The team of MVP and Matt would hold the gold for a good 77 days. They ended up losing to Miz and Morrison.
But an angry MVP invoked their rematch clause immediately. This led to a hurt Matt Hardy tapping in the rematch. Post-match, MVP would attack his partner targeting his knee.
Just a week later, WWE.com reported that Hardy underwent an emergency appendectomy. A CT scan revealed that Hardy had an inflamed appendix. After surgery, it was revealed that his appendix had already burst.
Hardy mentioned on his MySpace that doctors in North Carolina found an abscess that hadn't been caught. It was drained, spending an additional several days in the hospital.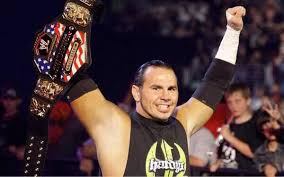 Once Hardy was fully healed, he made his return at WrestleMania 24. Running through the crowd, he prevented MVP from securing the briefcase, thus continuing their great feud. Just as it started, Hardy would defeat MVP in a non-title match.
This time at Backlash, Matt would finally best MVP and claimed his first and only United States championship. Hardy would hold the US gold for an impressive 84 days. He would lose the belt to Shelton Benjamin at The Great American Bash.
Extreme Brand
Hardy was drafted to the ECW brand during the 2008 WWE Draft. After losing the US Championship, the now-veteran Hardy was immediately thrust into the ECW Championship picture. He won via DQ against Mark Henry at SummerSlam.
He was granted a rematch but lost again due to interference from Henry's manager Tony Atlas. Matt won the ECW Championship at Unforgiven. He pinned The Miz with just three minutes left in the 5-person Championship scramble match.
This was Matt Hardy's first-ever World Championship reign. Some may not see the ECW Championship as a World Title, and that is fair. However, it was great to see Hardy at the top of a brand after years of hard work.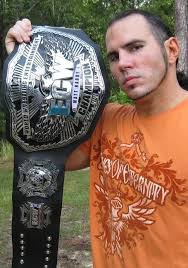 He would go on to hold the belt for 127 days but would ultimately lose to the newcomer Jack Swagger. Matt would get his rematch at the Royal Rumble but was unsuccessful. This night was more notable for Hardy turning on his brother Jeff, costing him the WWE Championship.
In a big shock to all, Matt had done the unthinkable and started a feud with his own blood. Matt would admit that he was the one responsible for Jeff's accidents. The two would fulfill their lifelong dream of facing off against each other at the grandest stage of them all.
WrestleMania 25 would see two brothers in an Extreme Rules match. Matt Hardy was the one with his hand raised, but the feud wasn't finished. The older brother would defeat Jeff in a Stretcher Match on the following SmackDown. In the end, Matt would lose to Jeff at Backlash in an I Quit match.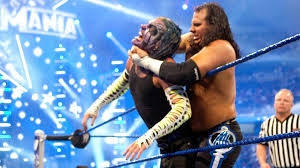 Matt Hardy would be drafted back to Raw only for him to go back to SmackDown just 3 months later. Hardy wouldn't do much else for the rest of the year. He was released from his contract on October 15th, 2010. It was this release that led to Hardy completely reinventing himself. The creative freedom to do whatever he wanted proved to be the best move for Matt's career.
The Indies
Matt Hardy first showed up in TNA at the Genesis PPV. He was aligned with the Hulk Hogan led faction Immortal. Matt was the surprise opponent for Rob Van Dam. He was victorious and prevented RVD from receiving a future title shot.
Later in the night, Matt tried to interfere in his brother's World Championship match against Mr. Anderson. But RVD stopped Matt from doing so.
But it still caused Jeff to lose the match and championship. Matt Hardy would get a few shots at the World Heavyweight Championship himself but was never successful during this run. Matt's demons were starting to become too much for him, and he was released after a DWI arrest.
Matt would eventually get involved with Ring of Honor in 2012. He made his appearance at Death Before Dishonor X. Where he would confront ROH TV champion Adam Cole, Hardy would pick up a win over Cole in a non-title match. But was never able to claim the gold. Hardy would get a few shots at the ROH World Championship but again was never successful.
This run created some matches that never seemed possible. Matches like Hardy versus Kevin Steen. Or Matt Taven. Or the Briscoes. After two years, Hardy decided not to re-sign with ROH and would go back to TNA. Before he went back to TNA, he resurrected his creation – OMEGA Championship Wrestling.
Hardy announced the return of his childhood promotion on January 15, 2013. The first show's main event featured Matt and Jeff Hardy, James Storm, and Shane Helms. They defeated Lodi, Gunner, Steve Corino, and C.W. Anderson.
Return to TNA Wrestling
Matt would return to TNA Wrestling in 2014, but things didn't pick up until 2015. He announced that he had signed a full-time contract. The coming years saw amazing things happen.
Matt and Jeff participated in a tournament for the vacant Tag Team Championships. They ended up winning the belts during the Ultimate X match on March 16th. They held the belts for 53 days before they vacated due to a Jeff Hardy injury.
This now allowed Matt to focus on himself. And he set his sights on the TNA World Heavyweight Championship. On the July 22nd episode, Matt defeated Roode in a tables match to become the #1 contender for the TNA's top prize.
Matt would get his chance at EC3's belt in a Full Metal Mayhem match but fell short. Hardy would again obtain an opportunity for the top belt but would fall short once more. The third time would be the charm as Hardy was inserted into the TNA Championship match involving EC3 and Drew Galloway.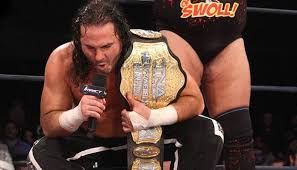 His brother Jeff was the special guest referee, and at Bound for Glory, Matt would finally win the TNA Championship. It did not last long as EC3 filed an injunction that had Matt banned from appearing on IMPACT for a month.
This forced Hardy to vacate the championship, only holding it for 2 days. Matt Hardy would get his revenge six months later as he won back the title from EC3.
Hardy would have a long run this time, holding it for 67 days before losing to Drew Galloway. After losing his TNA World Heavyweight Championship, Matt entered a feud with his brother Jeff once more. This would change Hardy and the wrestling business forever. WONDERFUL!
BROKEN
On the May 17th episode of IMPACT, Hardy returned. Revealing himself to be behind the attacks on his brother Jeff. He would then interfere in Jeff's main event match against Mike Bennett by pushing Jeff off the turnbuckle.
Hardy would later debut a new character. Someone with a strange accent who was blaming his brother, who he referred to as Brother Nero, for "breaking" him.
The Broken One would lose to his brother at Slamminversary 14 in a Full Metal Mayhem match. During the June 28th episode of IMPACT, Matt challenged his brother to a final battle. Putting the Hardy name on the line. The challenge was set, and the wrestling world was not ready for what was about to be shown.
The "Final Deletion" match was an explosion of creativity that was either viewed as revolutionary or just plain stupid. Whatever side you are on, it is hard to disagree with the impact that match has had on this business.
Especially during the pandemic era. Bone Yard Match, Stadium Stampede, etc. Matt would be victorious in the match and claimed the owner of the Hardy brand from the Hardy compound.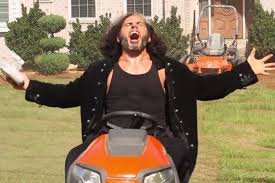 Matt Hardy returned to Ring of Honor at Manhattan Mayhem VI, where he teamed with his brother Jeff. They defeated The Young Bucks for the ROH World Tag Team Championships.
But would then drop the titles back to The Young Bucks. This match at Supercard of Honor 11 made it seem that there was no way for a surprise return at WrestleMania 33. But crazier things have happened.
Return to WWE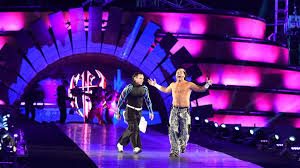 In perhaps one of the biggest pops and surprising returns, the Hardy Brothers returned at WrestleMania 33. They were added to the Raw Tag Team Ladder match at the last minute.
They would feed off the momentum from the crowd and became 7-time WWE tag champions. The nostalgia didn't last too long as they dropped the belts to Dean Ambrose and Seth Rollins just a month later.
Matt was forced to wrestle alone as Jeff sustained a serious shoulder injury against Elias and Jason Jordan at No Mercy.
This led to Matt starting to embrace his BROKEN character. But due to a trademark issue, it had been changed to WOKEN. He started a feud with Bray Wyatt, which ended up with the two oddballs teaming together.
They would shock the world by beating The Bar and claiming the Raw Tag Team Championships at the Royal Rumble. The eccentric pair would hold the belts for 79 days, eventually losing to the B-Team at Extreme Rules.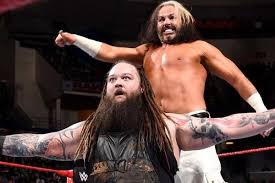 Matt Hardy – The Hardy's Go In Different Directions

The team would disband, and Hardy was off television for several months. He would make his return to SmackDown on February 26th, teaming up with Brother Jeff defeating The Bar.
Two nights after WrestleMania 35, the Hardy Boyz would win their 8th WWE Tag Team Championships beating The Usos. This reign would only last 21 days as once again; Jeff was hurt. So the belts were vacated.
The lasting moments of Matt Hardy in WWE is a bit sad. He was very clearly dealing with nagging injuries and wasn't utilized properly. On the February 10, 2020 episode of Raw, Hardy confronted Randy Orton about him attacking Edge. T
his led to Orton brutally attacking Hardy. The following week the same would happen again. This was Hardy's last appearance on WWE television. Less than a month later, Hardy announced his departure from WWE. He claims his biggest reason was his lack of creative freedom.
Matt Hardy is An Elite
On March 18th Matt Hardy made his anticipated AEW debut. He interrupted the final segment of the show with his drone Vanguard 1. Hardy clearly showed his BROKEN side and was ready to fill in for Nick Jackson on The Elite's team at AEW Blood and Guts.
Unfortunately, plans had changed as the pandemic put a halt to that storyline. However, that didn't stop Matt Hardy from making his presence felt in AEW. He joined The Elite and participated in the Stadium Stampede match, which was a completely crazy delight.
He has taken the young tag team of Private Party under his wing and says he sees a great amount of potential in them. Hardy has also participated in a gruesome feud with Sammy Guevara that went a little too far at All Out.
In an unexpected turn of events during an ill-advised spot, Matt Hardy hit the back on his head on pure concrete falling from a lift machine.
This certainly made everything feel too real, and all were concerned for his health. He did end up continuing the match even though many did not agree. One thing is for sure is that the character of Matt Hardy is beyond death.
As much as the fans appreciate his willingness to entertain and perform, the last thing we want to see is a life-altering tragedy.
Matt Hardy

The rest of Matt Hardy's career will most likely be played out in AEW. He has been very vocal about the happiness of his freedom at All Elite Wrestling. He has also stated his interest in being a coach or producer when his career comes to an end, whenever that will be.
Matt Hardy is a figure in wrestling history that will forever be cemented. His 37 title reigns through countless promotions goes to show you how respected he is in this business.
It has been a complete joy witnessing a legend continuing to contribute to a business he has devoted his life to. He deserves all the credit in the world, and the future is still unknown for how much longer we get to enjoy his presence on camera.
One thing is for sure is that he will always be WONDERFUL whatever version he portrays. Version 1, Version Extreme, or Version Broken. He will always be Matt Freaking Hardy.