It's that time of year again where Dragon Gate will hold their annual tournament, King of Gate. It'll be a little bit different this year due to COVID-19 going on and it'll be single elimination with three blocks instead of a round-robin with four blocks. Here's how it'll work this time around, once the winner of the blocks happens, there will be a Battle Royal involving the people that lost in the tournament and the winner of that will be considered the fourth person for the semi-finals. Here we present the King of Gate Tournament 2020 preview below.
The blocks and matches are as follows.
A Block:
Kzy vs. H・Y・O
YAMATO vs. Ryo Saito
Dragon Kid vs. Diamante
Yosuke♡Santa Maria vs. Susumu Yokosuka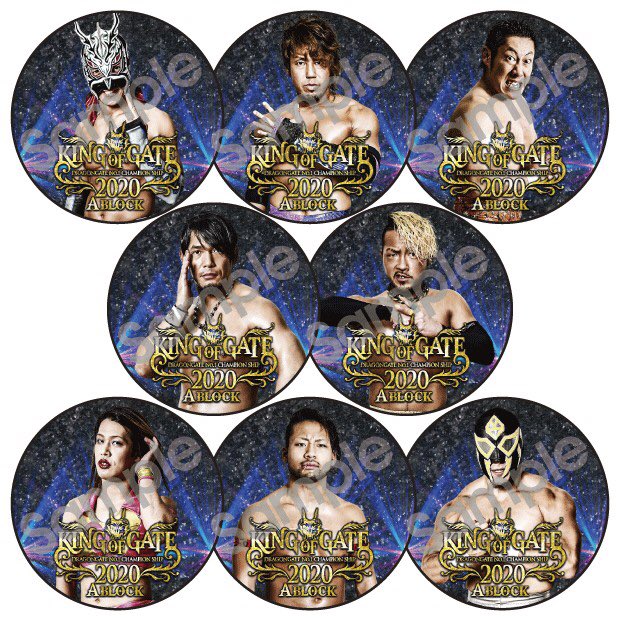 B Block:
Kaito Ishida vs. Jason Lee
BxB Hulk vs. Keisuke Okuda
Genki Horiguchi vs. KAI
Big R Shimizu vs. Naruki Doi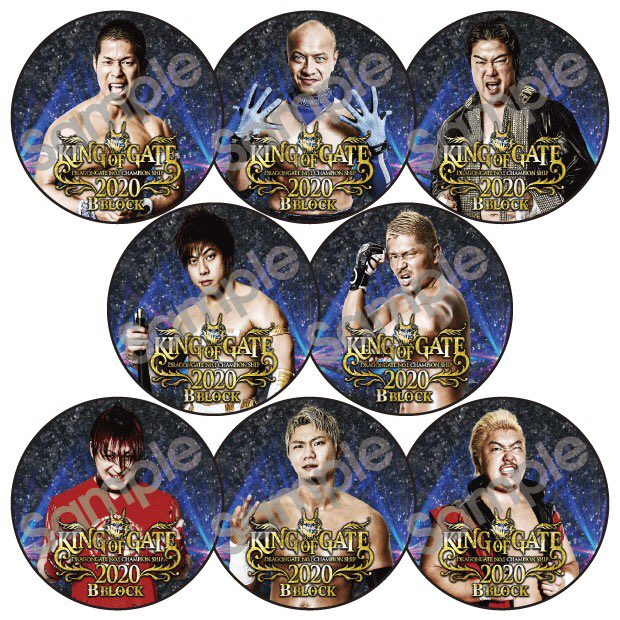 C Block
Kagetora vs. Ben-K
Strong Machine J vs. Eita
Kazma Sakamoto vs. Masaaki Mochizuki
Dragon Dia vs. Takashi Yoshida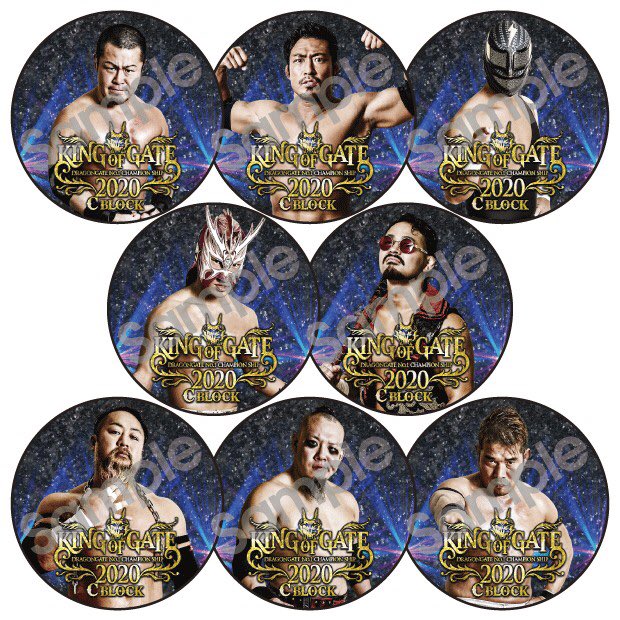 We got a solid line-up for all three blocks despite Masato Yoshino not being involved due to him, unfortunately, retiring soon. It seems like we got some first-timers involved this time around like Strong Machine J, Dragon Dia, Diamante, and H・Y・O. Last year's winner, Ben-K is looking to win the tournament back to back to get some revenge on the man that defeated him for the title. YAMATO and BxB Hulk still has a score to settle with one another after Hulk betrayed him months ago and YAMATO can finally get a chance to fight him one-on-one if the two can win their respective blocks to make it to the semi-finals.
King of Gate Tournament 2020
Unlike the last two years, Dragon Gate Network will actually air all their matches for the tournament this time. The Open the Dream Gate Champion, Naruki Doi will also be involved in the tournament it seems The winner of this match will face Naruki Doi for the Championship unless Naruki wins and gets to pick his challenger for the tournament. The tournament officially starts on May 15th and you can watch it on their streaming service if you're already a premium member. If you're not and wanna watch, then go to https://dragongate.live/ to sign up. It should be an exciting tournament and looking forward to the outcome.
So, who would be the deciding factor to win the whole thing out of all these blocks? If you wanna go for something that would make the most logical sense, you would have to go with the leader of R.E.D, Eita. Eita is the top heel in the company right now and during this time, he hasn't held the Open the Dream Gate Championship and winning the tournament will help get him closer to that goal.
Eita would be the top choice to make R.E.D more of a threat in this generational war and will be one step closer to having all of the gold in Dragon Gate. By everything listed, YAMATO, BxB Hulk, and Eita are clearing their blocks. They are also going to go with Kzy to win the Battle Royal and to get back into the mix. As Kzy is long due for an Open the Dream Gate Championship run.
Who I think will win: Eita
Whom I think should win: Eita
Who I want to win: Kzy