Kevin Owens and Sami Zayn. To mention one, it is virtually impossible not to mention the other. Their history goes well beyond what we see today. Their history with one another goes back eighteen years. During their time in their native home of Montreal, Quebec, Canada, Zayn and Owens would face each other for the first time.
As part of the International Wrestling Syndicate, Owens and Zayn would compete at the event titled Payback's a Bi**ch! It was also in IWS where Steen defeated Zayn to capture the IWS Championship.
_______________________
Kevin Owens and Sami Zayn – Fight Forever, Friends Forever
While we are quick to list their early history with one another, it is also crucial to point out the names they competed under during this period. Owens was competing under his given name Kevin Steen while Zayn wore a mask and was known as El Generico! Although their rivalry with one another began in IWS, it certainly moved with them as they moved as well.
Time in CZW also helped give another layer to the growing animosity between these two from the belle provenance. From their early journey in the US independents, Zayn and Owens would compete for Pro Wrestling Guerilla. PWG was among Southern California's hottest independent promotions at the time. It was sure to be able to showcase Zayn and Owen's skillset to its rabid fanbase.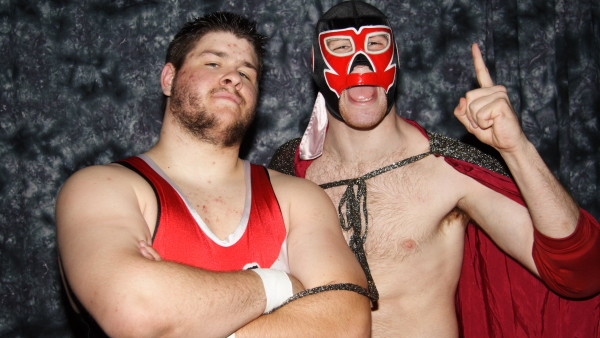 It was while in PWG that Owens and Zayn would team together, showing that they were capable of working together in front of a crowd. This proved that through all their earlier battles with one another, what it certainly created was mutual respect for one another. It was at PWG's Giant Size Annual #4 that they captured the PWG Tag Team Championships. Their time in PWG was so significant. They were the first duo to capture the PWG Tag Team Championships on two separate occasions.
Owens and Zayn's time in PWG was quite meaningful. But it was where they would transition to a promotion that would help to cement their careers further. Both men would move to Ring of Honor, where their alliance would be tested. One of the most intriguing things about their relationship was that they held different roles while still being a team.
Owens was a heel at the time but was teaming with Zayn, who was recognized as a face. It was uncommon that this would normally come to be, but it added an interesting dynamic to their work collectively. However, this could only last for so long.
After losing to the Young Bucks at Final Battle 2009, Owens would turn on Zayn for the first time. This would begin a year-long feud filled with matches that would push the limits on both men's physical and mental well-being. They were pushed to the limits and would result in only one being able to remain.
It was certainly a case of this place isn't big enough for the both of us. On December 18th, 210, Owens would face Zayn in a match that was an Unsanctioned Fight Without Honor between them. It was Owen's career against Zayn's mask. The result was a loss for Owens, forcing him out of Ring of Honor in what was regarded as a feud of the year.
As time passed, Owens went on to achieve success on his own. He was ROH World Champion, was part of the S.C.U.M faction, and was the flag bearer for the company. However, after defeating Michael Elgin at Glory By Honor XI, Owens received a mysterious box in the ring.
Inside the box contained the mask of one Sami Zayn (El Generico). Owen's past was about to once again become his present. It would be a little over two years after their last monumental encounter where these two arch-rivals would face each other once again. At Final Battle 2012, Owens defeated Zayn in a ladder match to retain the ROH World Championship. It was also Zayn's final match in Ring of Honor.
In January 2013, Zayn had signed with the WWE. It wouldn't be until August 2014 that Owens would also sign with the WWE over a year and a half later. Zayn had become the sentimental favorite in everything he did. Fans loved him, and upon the night of his greatest achievement, he was congratulated by his 'best friend.'
Owens debuted at NXT TakeOver: R Evolution, the same event where Zayn defeated Adrian Neville to capture the NXT Championship. After the ring had cleared and the two men were heading back up the rampway, Owens viciously attacked the unsuspecting Zayn once again. His merciless beatdown led to a title match between them.
At NXT TakeOver: Rival, Owens would defeat Zayn by referee stoppage as he was unable to continue the match. Owens beating of Zayn left him virtually incapacitated. Fans were hooked on this story. To hear it retold, fans witnessed two men who were as much brothers as they were the most bitter of enemies. How could this possibly be? Zayn was left to undergo surgery and left to recover, while Owens would defend the title and eventually join the Raw brand.
Zayn spoke of their animosity during their time together in NXT.
Here's the thing. The one thing I've learned about my rivalry with Kevin Owens over the last year is to never say it's over because every time I think it's over, it's not. So it's over for now, and we've closed that chapter.
There [have] been many, many chapters to our rivalry, but that's done for now. Do I think, eventually, we've cross paths again? Yes, there's almost no question about it. I'll be in the WWE, hopefully, for years to come, and so will he, so, inevitably, our paths will cross again."
"But the last couple of years, if you actually factor in NXT, but just these last seven months from the Royal Rumble till now, till Battleground, we finally closed that book, closed the chapter, was really, really kind of special because for years and years, having this rivalry and taking it all over the independents, all over the world, to finally take it to the biggest stage, which is WWE, and having that big match at Battleground was really, really meaningful because a lot of the big matches that we had were on independents that most people will never see." 
Sami Zayn on Kevin Owens (h/t Sportskeeda)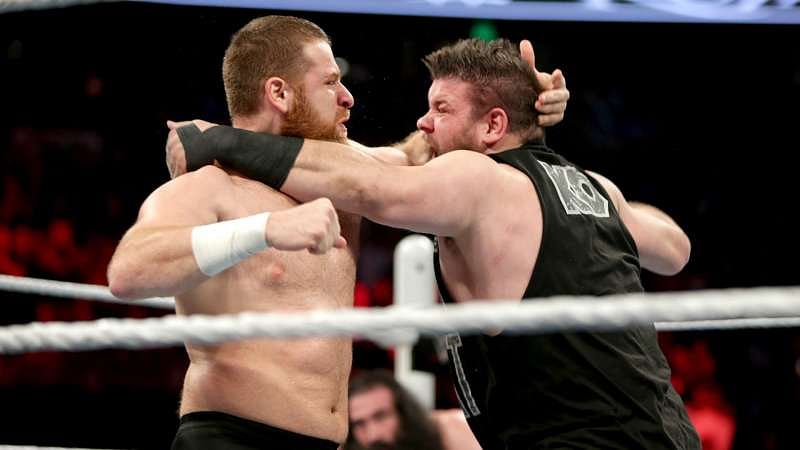 The two wouldn't cross paths again until Zayn was the 20th entrant in the 2016 Royal Rumble. His announced arrival had everyone in attendance, including Owens, fearful of what was headed his way. This was Zayn's opportunity to exact revenge for everything he had been put through during their brief time together in NXT.
However, for those following their story, it was clear that their rivalry went much further back. Zayn was determined to take away the opportunities presented to Kevin Owens the way Owens did to him. Whether that involved attacking him during matches, before matches, or leading up to matches.
When Owens moved over to SmackDown during the Superstar shakeup, the belief was that things had eventually been settled between them. But that couldn't be further from the truth. No sooner did Owens appear on SmackDown than Sami Zayn's music played, and he too would emerge as a new member of the blue brand.
After some time away from one another, both men were involved in their own feuds. For Kevin Owens, an ongoing feud with Shane McMahon led to a blow-off match between them at Hell in a Cell. It was at Hell in a Cell where an unsuspecting adversary once again became his ally. Sami Zayn would come out and pull Owens from conceivable danger.
Shane McMahon would plummet to the floor from the cage onto the announce table, missing Owens completely. What would emerge from this is a heel turn by Zayn, who would refer to Owens as his 'brother.' Together, the duo were also not selected as part of SmackDown's Survivor Series team and would come out and affect the result of their brand's performance on this evening.
With Zayn's newfound heel mentality, it led to an attack and betrayal against someone they believed was in their corner. Daniel Bryan's authority came into question by Zayn and Owens. It led to a merciless beatdown for the leader of the YES movement.
At WrestleMania 34, Sami Zayn and Kevin Owens would face Bryan and McMahon in Bryan's first match back. It was there where McMahon and Bryan would defeat their defiant SmackDown roster members. After WrestleMania, both men were fired from the SmackDown brand and actually were in pursuit of work on Raw.
Their time together left some to believe that the tag team championships could be within their grasp. One of the most wonderful qualities about their chemistry is their ability to be as effective against one another as they are collectively.
"It's so tough to pick any match that he and I did together as tag team because there's been so many. Actually, I think my favorite one, if we're talking just any of the matches we've done together, tag team-wise, I want to say my favorite one was the most recent, or one of the most recent ones, that we've done where last year, in 2019, we wrestled The New Day on a pay-per-view (Stomping Grounds)…
It was me and Sami against Woods and Big E. I really, really liked it a lot. It was a lot of fun, and we were the first match. The crowd was just molten hot and ready to have a good time.
That might be my favorite, and it's probably not an answer anybody would expect, considering the history we have as a tag team. I look back on that one very fondly."
Kevin Owens on Sami Zayn (h/t Comicbook.com)
Eventually, both men joined the Raw brand. However, an injury by Zayn led to a split between the two. Owens would continue to pursue titles and feuds without his long-time friend by his side. After Zayn healed up and returned, he joined the SmackDown brand.
Zayn would spend this time leading Shinsuke Nakamura and acting as his mouthpiece and representative at the time. Zayn would continue to voice his concern with the ethics of society while Owens became a face. The two men couldn't be farther removed from one another than they were here.
Zayn would eventually transition this new mindset into success. He would eventually become the Intercontinental Champion. It was also his longtime friend that shared their pride in his accomplishment.
You can complain all you want about how he won it or his attitude but Sami being Intercontinental Champion is long overdue.

The fact that he won it after growing hair that rivals Wayne Gretzky's in his heyday makes it worth the wait though.

I'm very proud of you, @SamiZayn. pic.twitter.com/4scJSRSYP9

— Kevinn (@FightOwensFight) March 9, 2020
However, as much as their time together showed tremendous chemistry, it is their time away from one another that creates that yearning for them to once again rekindle their 'fight forever' in-ring comradery. Before they face each other once again, at WrestleMania, Kevin Owens shares their thoughts on rekindling his longstanding rivalry with Sami Zayn.
"Yeah, sure, maybe he's a pri**k, but I've always respected the hell out of him. But the problem I've had the last few months is this conspiracy theory stuff that he's harping about in this alternate universe that he seems to live in.
It's taken him away from being one of the best in the ring. At WrestleMania, I get to knock [some] sense into him. If I'm going to do that to my brother, I can't think of a better place to do it at than WrestleMania".
Owens on facing Zayn once again (h/t SEScoops.com)