On October 22nd, 2023, at the Bound For Glory Fallout event, two of the most elite wrestlers in the world today will have to pull double duty on the same weekend in Josh Alexander and Will Ospreay.
On one side, we have the Walking Weapon and the man who not only looked to become a two-time IMPACT World Champion but looked to assert promotional dominance as well.
On the other side, there is the Commonwealth Kingpin, who has been on a pilgrimage of wrestling greatness in 2023. He defeated guys such as Okada, Omega, and Jericho. This man also looked to add another name to his list. This is Josh Alexander and Will Ospreay – the journey into battle between the Walking Weapon and Aerial Assassin.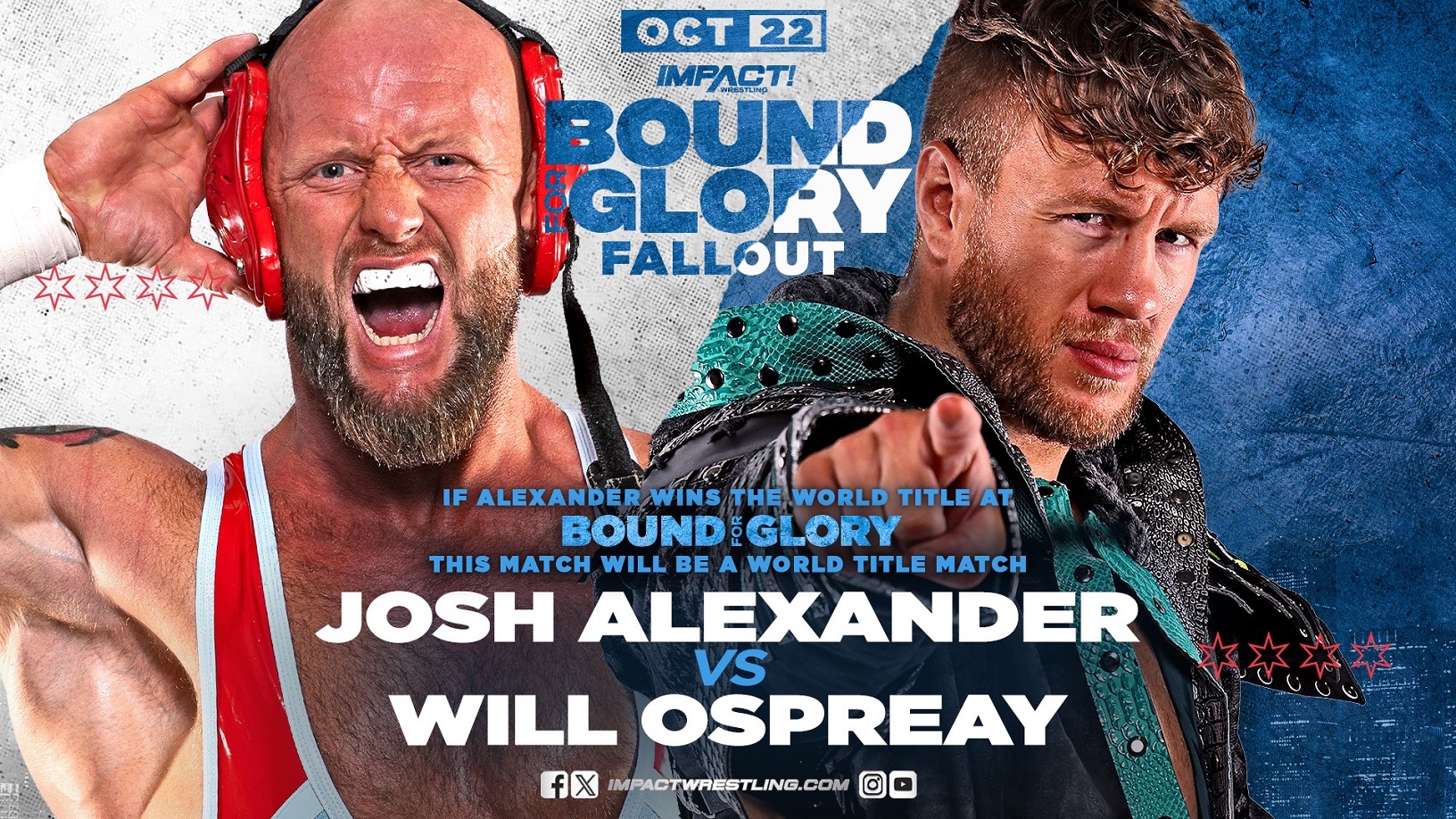 Josh Alexander and Will Ospreay –
How Paths Cross at Bound for Glory Fallout
On April 6th, 2023, edition of IMPACT Wrestling TV and a dominant 335-day reign filled with fantastic moments and matches, Josh Alexander was forced to relinquish the IMPACT World Championship due to injury.
With this unfortunate injury, Alexander's original opponent for Rebellion 2023, Steve Maclin, won the world championship from Kushida. But after a 54-day reign, Alex Shelley defeated Maclin and won the world title for the first time at Against All Odds 2023.
Despite a feel-good run as world camp was in line for Shelley, the Motor City Machine Gun had an array of challengers coming his way. After Shelley defeated Nick Aldis at Slammiversary 2023, the Walking Weapon returned with the intention of reclaiming his position at the top by taking out the world champion.
After a win over Steve Maclin at Victory Road, the sequel to Alexander and the Walking Weapon, Will Ospreay sustained an injury that cost him time off from his craft. This layoff included not only having to relinquish his position in the 2023 New Japan Cup.
It led to the cancellation of a huge match at the inaugural Multiverse United show against the Speedball, Mike Bailey. After the Aerial Assassin returned, he has been competing all over the world, from Japan to England to America, to face off with the best.
This tour has got him booked at IMPACT Wrestling to finally have his long-awaited battle with Bailey.
Both Josh Alexander and Will Ospreay have clearly been wrestling to make up for lost time. They have been popping up all over the indies, putting on great performances and proving once again why they're at the top.
With the busy schedules, IMPACT Wrestling had decided to not only book them for two matches on the weekend for Bound for Glory but also to have them face one another in a huge dream match.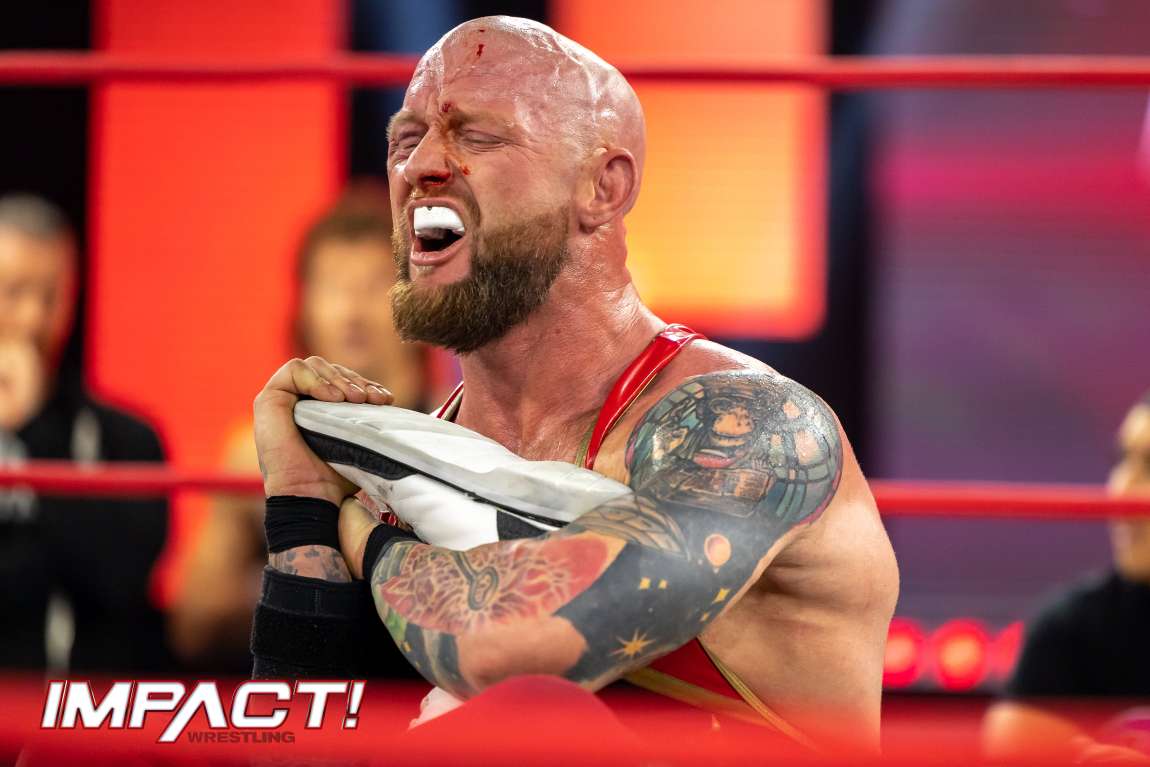 Mirrored Career Retrospects
Despite not having shared a ring with one another until this point, both men's careers have taken similar paths to this point. Josh Alexander had toured the American indies originally but gained fame in IMPACT Wrestling as part of a tag team, The North, until Ethan Page was signed by All Elite Wrestling in 2021.
When the Walking Weapon was left as a singles star, he shined to stardom with his excellent in-ring ability that earned him IMPACT X-Division and World Championship reigns. Despite such a devastating injury, he showed off his resilience to return in 4 months and back to pushing his limits as a dominant athlete.
Whereas Will Ospreay debuted for companies such as RevPro, Evolve, and WCPW. He later debuted in NJPW in 2016 after impressing elsewhere. After dominating two weight divisions throughout Japan from 2016 to 2021, the Aerial Assassin became one of the biggest wrestlers in the world.
He toured all over the world and won many titles. Both guys rose to prominence despite being hampered by injuries. They have fought through to be on the top.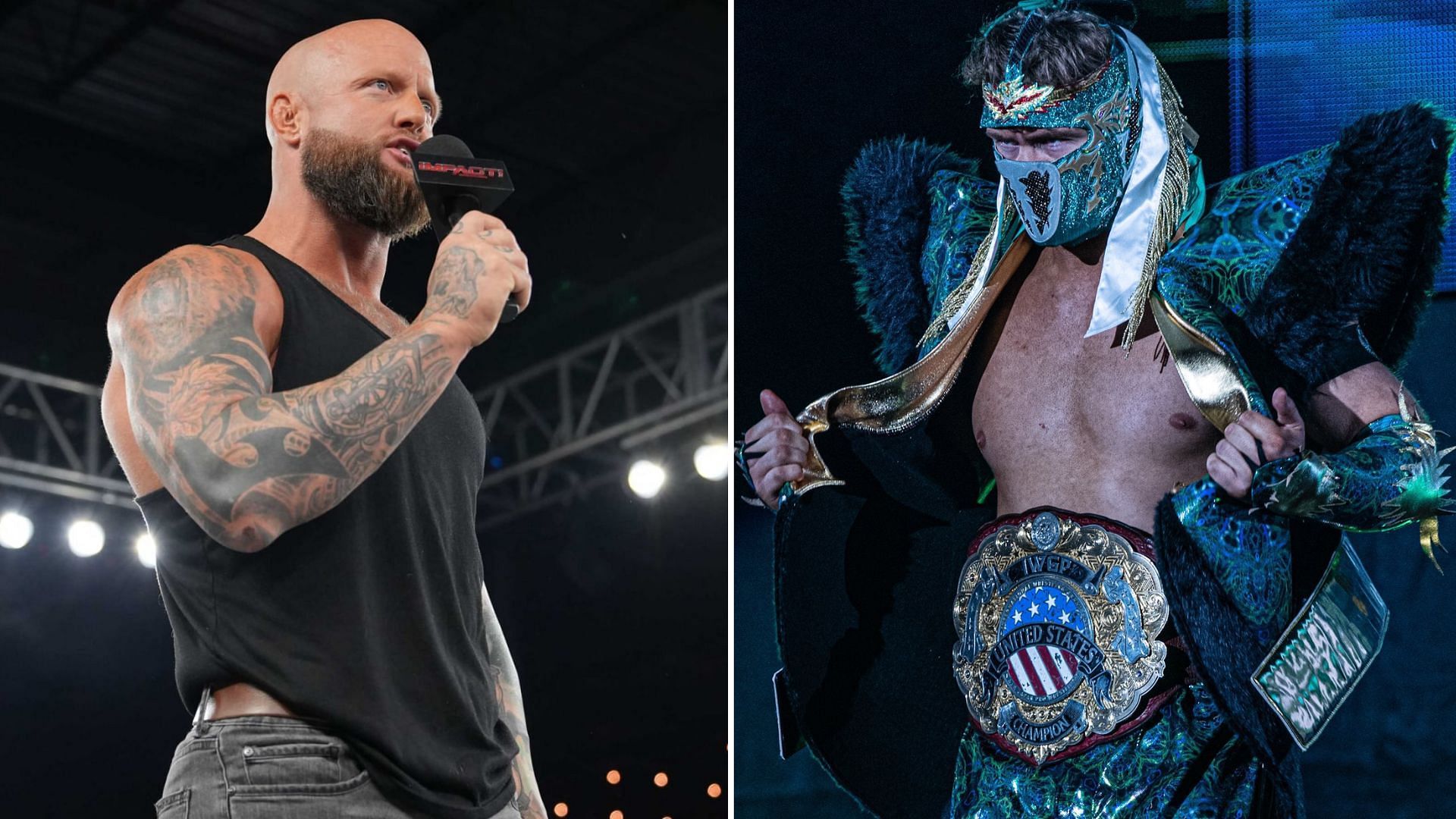 Josh Alexander and Will Ospreay –
IMPACT vs NJPW
Not only will these two warriors be battling for a higher spot on the wrestling hierarchy, but it would be a huge crossover matchup between the two promotions. Josh Alexander has made Impact Wrestling his home despite previously facing near career-ending neck injuries/surgeries.
The Walking Weapon was pushed as the top guy since 2021. With the company behind him, Josh Alexander defends IMPACT while competing with something to prove against anyone and everyone.
In comparison, Will Ospreay has predominantly competed in New Japan Pro Wrestling for over 7 years. He started off in the Junior Heavyweight division, earning many accolades, such as being a 3-time champion.
He then moved up to the heavyweight division in 2020. After competing in the G1 Climax 29, he began to compete at the highest level facing the likes of  Okada, Omega, Tanahashi, Ibushi, and Naito.
Ospreay would even win the IWGP World Heavyweight Championship. The Aerial Assassin also feels loyalty to his respective promotion for making him the best athlete he can be.
Both will throw everything in order to prove they are signed to the best.
Josh Alexander and Will Ospreay –
Unique Styles Clash
With the growing level of talent seen in the wrestling world over the years, this has also led to more unique styles developing. These two athletes, in particular, being very different from everyone else.
Josh Alexander's wrestling combines mat grappling abilities to bully his opponents and break them down, as well as using power moves to throw around his adversaries and deal significant damage.
This allows him to submit his opponents in various ways and makes them more susceptible to his deadliest strikes and moves, such as the C4 Piledriver.
Will Ospreay has incorporated more power moves in recent years with his Ligerbomb and Stormbreaker. In the process, it slams his enemies down with great force. But this isn't the only part of his deep moveset.
The two main components of his game include his awe-inspiring aerial attacks that flatten anyone, mixed with a variety of hard strikes. With two very diverse and dangerous skill sets, they will find out who has the better pure wrestling ability.
This leads us to their first-ever singles match against one another. On October 22nd, at the fallout show of Bound For Glory 2023, two of the highest-level professional wrestlers in the world would battle for supremacy.
Both men's missions were clear, with Josh Alexander wanting to elevate his name in the wrestling world with a win over one of the best athletes in the world. Whereas Will Ospreay looked to tick another top star off his hitlist and maybe add another world title to his lineage.
Would the Walking Weapon use his strong technical abilities to knock off Ospreay in this huge matchup to prove himself as an elite competitor? Or would the Aerial Assassin use his diverse high-flying and power skillset to take out Alexander? That would be answered on October 22nd, 2023.