Following Jesse "The Body" Ventura's floundered comeback bid in 1986, he had some tough decisions to make. The blood clots in his lungs severely impacted his wrestling ability, but Jesse Ventura was still one of the best promos in the business.
Putting his mic skills to use, The Body would move behind the desk, co-hosting WWF programming alongside the likes of Vince McMahon and Gorilla Monsoon and becoming one of the most iconic heel commentators. During this time, he also hosted The Body Shop, an interview segment akin to Piper's Pit.
Jesse Ventura | "The Governing Body" Is Elected in Minnesota
He also turned to Hollywood, using his experience as a US Navy SEAL in the Vietnam war to break into the business as Blain Hawkins in Predator. Ventura became close friends with Arnold Schwarzenegger during production, leading them to work together again in Arnold's follow-up, The Running Man.
In 1990, Ventura got his first lead role as the titular character in Abraxas, Guardian of The Universe. The sci-fi flop slowed his acting career significantly, with Ventura trying his hand as a TV star.
In 1991, he co-hosted The Grudge Match, a syndicated game show, and starred alongside Roddy Piper as wrestlers-turned-police officers in the short-lived series Tag Team. However, while his acting career had scuttled, the highest point of Jesse Ventura's public life had yet to come.
The Political Arena
In 1990, while living in Brooklyn Park, Minnesota, Jesse Ventura had an encounter with an old high school teacher. The two spoke about local issues, and Ventura's teacher suggested he run for mayor. Jesse Ventura's mayoral campaign proved to be a huge success for local politics, ousting 25-year incumbent James Krautkremer.
Ventura served a single four-year term as mayor, and in 1995 he returned to airwaves, this time as a talk radio host in the Minneapolis-Saint Paul area. While these call-in shows generally centered on sports, the conversations would sometimes drift to politics.
Through his conversations with the everyday people of Minnesota, Ventura dialed in on their political concerns. This, combined with his experience as mayor of Brooklyn Park, gave him the initiative to run for governor.
The 1998 Minnesota Gubernatorial race would be an uphill battle for The Body. Firstly, he intuited that the people of Minnesota were dissatisfied with the constant swing between Democrats and Republicans with none of their concerns being met. Ventura would have to present himself as an alternative, and in order to accomplish this, he ran on the Reform Party ticket.
Secondly, his opponents had significantly more clout in the political sphere. The Republican candidate Norm Coleman had risen to prominence as mayor of Saint Paul, and the Democrat candidate was the grandson of former US Vice President Hubert Humphrey.
Thirdly, while he may have had more name recognition than either Norm Coleman or Hubert Humphrey III, people thought of him primarily as a pro-wrestler-turned-radio host. Finally was the money situation. Ventura and The Reform Party could never muster the kind of money to outspend his opponents.
So how did Jesse "The Body" Ventura overcome the odds to become Governor of Minnesota? With a campaign unlike any other at that point in American politics.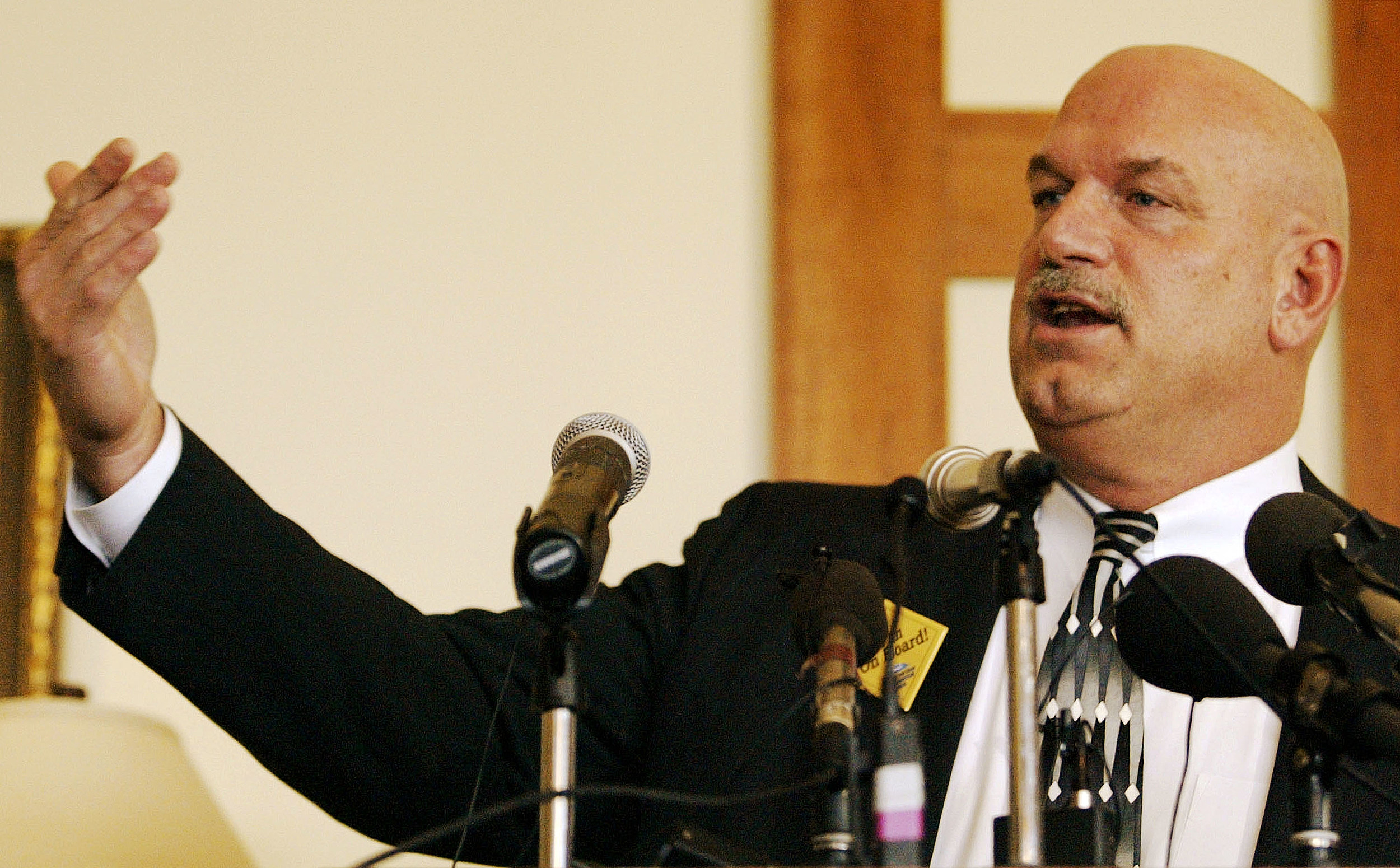 Innovative Offense
Normally, when you think of a political ad, a few things come to mind. Voters voicing their concerns about the issues, a politician addressing those concerns, maybe a list of that politician's accomplishments or a jab at an opponent for their failed policies. None of Ventura's ads were like that.
Instead, Ventura hired quirky Chicago adman Bill Hillsman. Leaning on Ventura's campaign slogan "Don't vote for politics as usual," Hillsman crafted the most unusual political ads. While the ads re-iterated his campaign promises and reeled off his personal achievements, they did so in unexpected ways. Iconic advertisements from Jesse Ventura's campaign include "Jesse The Body," rebranding as "Jesse The Mind" and several spots featuring a Governor Jesse Ventura action figure.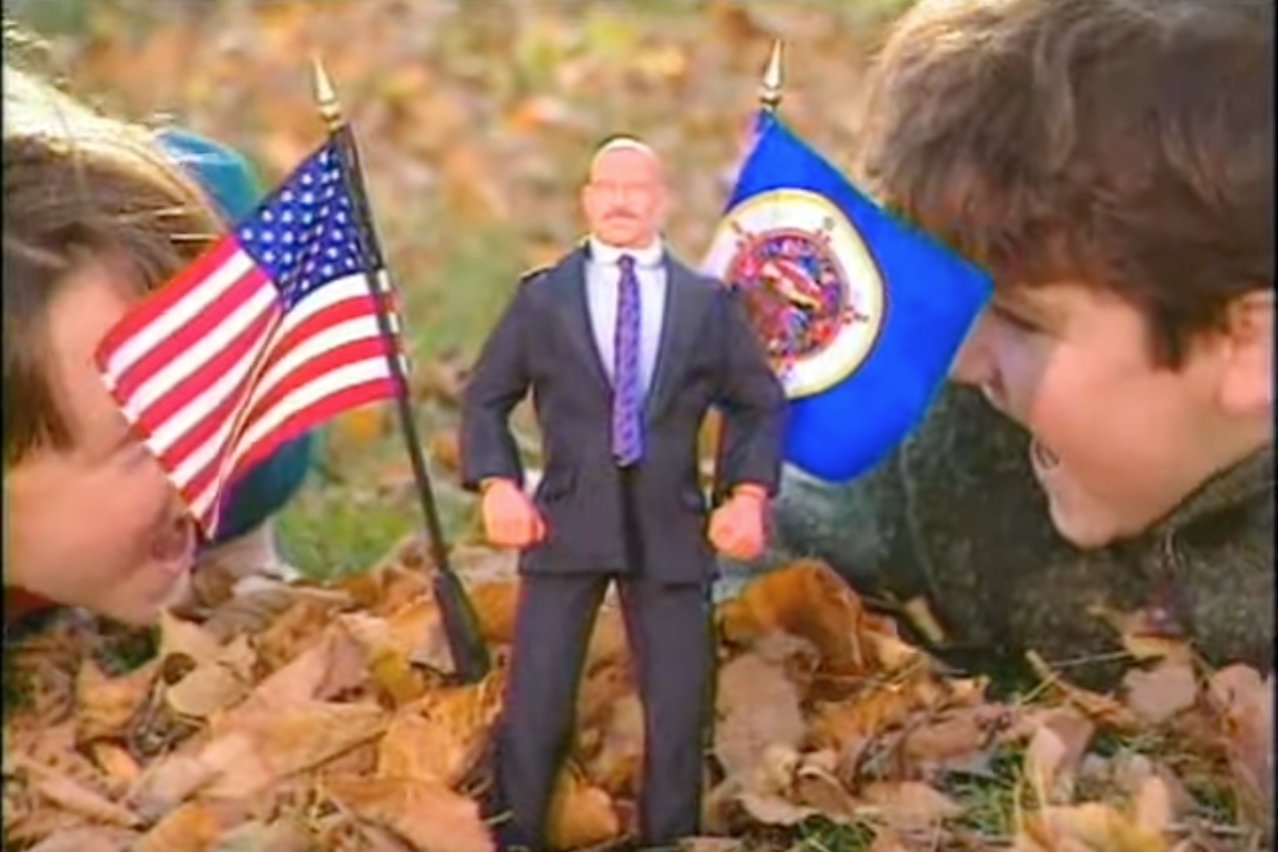 In addition to the unusual advertising campaign, Ventura's campaign was the first to really make use of The Internet. Through his website, voters in Minnesota were able to quickly get a snapshot of his political positions and campaign promises, and also to reach out to Ventura personally.
This allowed Ventura to form opinions on issues he openly admitted to not yet having an opinion on, which was also unlike his opponents. Most importantly, however, The Internet allowed him to reach out to people who otherwise would not have voted. In an interview with Twin Cities PBS, Ventura explained that people reached out to him to say their vote for him would be their very first vote.
His combination of quirky tv ads and pioneering use of the internet allowed Ventura to spend considerably less than either Coleman or Humphrey, who mostly ran ads about themselves or each other.
This unusual behavior from a politician reinforced the idea that a vote for Jesse Ventura was a vote against 'politics as usual' and on election night, the people of Minnesota chose Jesse 'The Body' Ventura as their new governor. In his victory speech, Ventura told a vibrant crowd that they had shocked the world and re-affirmed his belief in The American Dream.
He also said that he hoped Minnesota would lead the way and spark a trend of 3rd-party governors across the nation. However, with the Republican party taking the Minnesota House of Representatives and the Democrats taking the Minnesota State Senate, the actual business of governing would be another uphill battle for Jesse Ventura.
Ventura's Governorship
In the leadup to the election, Jesse Ventura described his positions as 'Fiscally conservative and socially liberal.' His tenure as governor generally supports this claim, however the later part of his one and only term showed him as a man capable of great personal reform.
Jesse's first major success in state government was the institution of a sales tax rebate, issuing "Jesse Checks" to Minnesotans every summer. He also reformed the way Minnesota went about property taxes, simplifying the process and sending the lion's share of the revenue back into the communities that paid them.
While his administration began much of the work of reforming the state's rail transit systems, those projects were not completed until after his tenure. Later in his term, he made diplomatic missions to China and Cuba, advocating for free trade with the former and lifting the trade embargo with the latter. He also spoke in favor of medical marijuana, LGBT marriage, and abortion rights.
During his term, Ventura drew much criticism from Minnesotans. In the first year of his term, he drew the ire of voters by using state security personnel on a promotional tour for his book "I Ain't Got Time To Bleed: Reworking The Body Politic From The Ground Up." While a petition was drafted to recall Ventura from his governorship, the Minnesota State Supreme Court dismissed it.
Pundits also criticized his handling of the budget, citing the $4.2 billion deficit in 2002 and the $3 billion surplus in 1999. However, many of the vetoes Governor Ventura issued during his term were for the state budgets, which the state senate frequently voted to overrule.
Indeed much of Jesse Ventura's term as Governor of Minnesota is remembered for his vetoes being overruled. However, the records show this is only true for the final year of his term, when six of his nine vetoes were overruled. In 1999, he issued 45 vetoes, with only 3 being overruled.
In 2002, after a trade mission to China, Jesse Ventura announced he would not be running in the upcoming gubernatorial election. When asked why, he said he no longer felt as dedicated to the job and cited media putting more attention on his personal life than his policies or even the issues he was addressing as a major reason.
When he left office in 2003, questions about the nature of his legacy lead to difficult answers. On one hand, the state budget was in a far worse situation than it was before his tenure. On the other hand, a governor's true legacy is their judicial appointments, of which Jesse Ventura made 70 over the course of his tenure as governor.
For the man himself, however, there is only one legacy that matters: He got people involved in politics for the first time in their lives. "…If that's my legacy, it's a pretty big one." he told Minnesota Public Radio. "That tells me that everyone elected before me couldn't accomplish that, and it took me to do it."
Later Ambitions
While Jesse Ventura left office in 2003, he did not leave politics behind entirely. That year, he accepted an award from the International Wrestling Institute and Museum in Newton, Iowa, and mentioned an interest in running for President of the United States. In 2008, he supported Ron Paul's run for the Republican nomination and implied a run for president in 2012.
In 2011, he reaffirmed his support for Ron Paul in the upcoming 2012 election, and said he would become Paul's running mate if he campaigned as an independent. In 2015, he floated the idea of running for the Libertarian party, but didn't register before his self-imposed deadline of May 1st.  he expressed enthusiasm for the campaigns of Donald Trump and Bernie Sanders, seeing them as fellow political outsiders and hoped either would pick him as a running mate. Come 2016; he eventually endorsed Libertarian candidate Gary Johnson.
In a 2018 interview with Jimmy Dore, Ventura explained the popularity of Trump and Sanders over establishment politicians and committed to a run on the Green Party ticket in 2020. On April 27th, he began the process of applying for Green Party nomination; however, he retracted his Letter of Interest that May, citing health concerns.
That year, he opted to not vote for president while supporting the Green Party in down-ballot races. While the Green Party officially nominated Howie Hawkins for President in 2020, the Green Party of Alaska nominated Jesse Ventura without his knowledge or consent. Despite not actively running, a constructed ticket of Ventura and Cynthia McKinney received 0.7% of the popular vote. It is unlikely that "The (Governing) Body" will run for office again.