With only five years under his belt, Jamie Senegal isn't just breaking down barriers. This diva Queen is destroying them. Senegal best describes her style as very hard-hitting and stiff-striking action on the ground. However, that alone doesn't define her skillset. Senegal will risk life and limb as she will often take to the skies showing an aptitude for the air. This star has a real relentless Diva quality about her.
Every wrestler's career tells a story. In the case of Jamie Senegal, that story first began with her earliest influences. She took elements of different performers and combined their style, flare, and certainly appeal.
With the likes of the late Ashley Massaro and former Divas Champion Melina among his providing a strong female character, she also found inspiration in former WWE champions Jeff Hardy, Rob Van Dam, and Edge. These five competitors' styles and ring savvy all helped to create the starlet we see today. Every step she has taken is a calculated representation of her influences and who she is as well.
Jamie Senegal – Early Training
A former trainee of Atomic Championship Wrestling and the Rogue Warriors, Senegal found immediate acceptance upon her arrival. The feeling was 'beautiful.' By her admittance, Senegal believed her nerves likely slowed her down initially.
However, she was able to overcome these obstacles to what we see today. While many today probably don't face the challenges of some of those learning their craft, Senegal thankfully didn't face that when she was first training.
As each wrestler grows into the performer they aspire to be, there are moments in time that stand out for them. In the case of Jamie Senegal, this is no different. She recalls the first moment he saw Trish Stratus and Lita face each other in the main event of a Monday Night Raw at that moment.
From that moment on, she knew that this was what she wanted to do, as it 'changed her entire life.' As the years passed, one match stood out to her that helped to shape her into the performer she is today. On June 13th, 2015, Senegal faced Twisted Tate in what would be her first match. The fear felt going into the contest was washed away, but the level of trust and comfort felt coming out of it.
Profound Impact on Her Career
Despite only having five years of competition under her, several memorable matches have made a profound impact on her career. When you fight one of your heroes, that will often be one of those moments. The night Senegal stood across the ring from Melina, it was a 'dream come true.' Senegal also recalls facing Candy Lee at RiSE's La Escalera event, where they redefined the term DIVA.
A third and fourth match of influence for him was against Rich Swann and Su Yung. Senegal refers to them as her 'wrestling parents.' Swann is her 'wrestle dad.' In a matchup that was both challenging and lived up to her personal and professional expectations, Senegal walked away with the newfound knowledge that came from that matchup against Swann.
Her confidence coming out of that match is still something that she can recall to this day. Much like her relationship with Swann, Senegal has walked away with similar knowledge from the formidable Mrs. Swann in Su Yung.
Thank You, Scream Queen
As for a final match for Senegal, it would be against Colby Corino. Senegal recalls a time when The Scream Queen herself, Daffney, managed her on one occasion, and she was able to hit her finisher during the match. It was a moment of appreciation for what Unger has meant to the industry and, in particular, Senegal's career.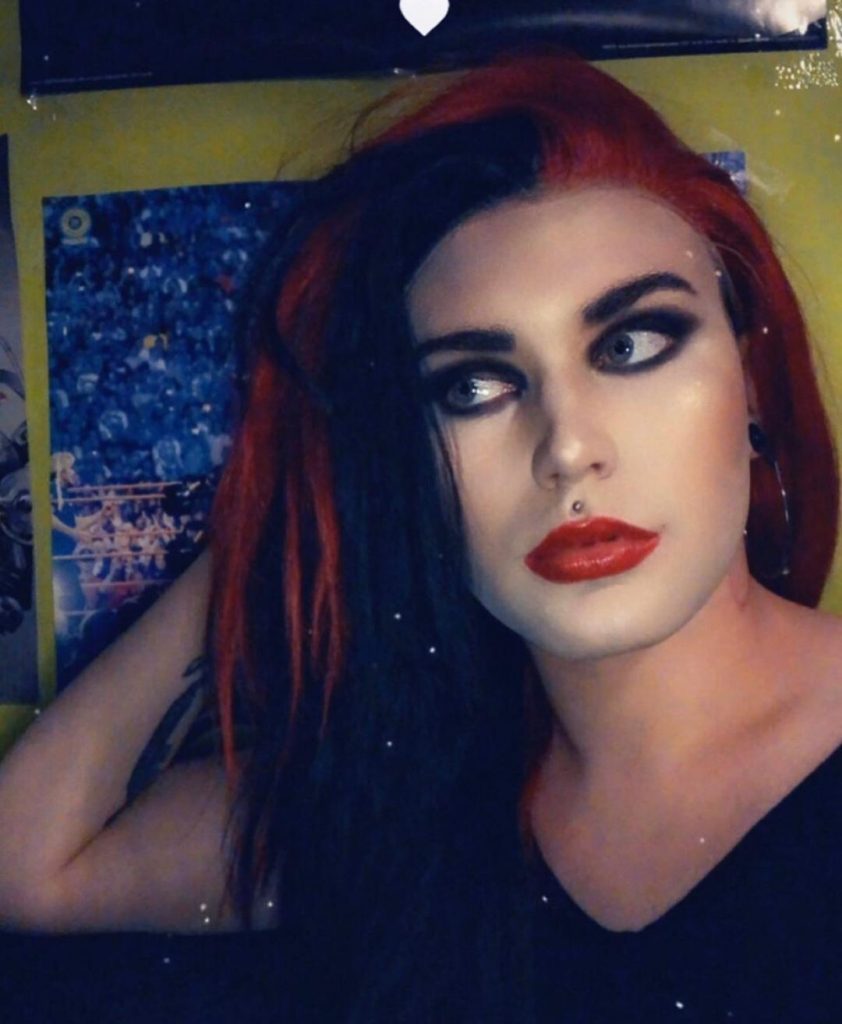 Senegal isn't shy about how some wrestling communities haven't been accepting of her. However, as with any of her matches, those doubting and cynical of what Jamie can do in the ring are left in awe by the end of her contests.
Senegal has benefited most from the use of social media as well. With the use of tools such as Instagram and Twitter, Jamie feels it has advanced her as a character but that it also allows her to be in a position to influence. She cares about fans and wants to be in a position to help others too.
Those that attempt to disrespect her will are undoubtedly put in their place. Her ring savvy and overall knowledge of the industry will surprise most. In her own words, Senegal points out that she is more than just a 'pretty face.' A statement that her detractors are quick to find out.
LGBTQIA+ And Proud
Of all the things Senegal is most proud of in wrestling, her role in the LGBTQIA+ is among them. In her own words, here are her thoughts about it and the part it plays in professional wrestling today.
I have been a part of major LGBTQIA+ events in pro wrestling. I always say I'm proud to be an LGBTQIA+ wrestler, and I love the label because I want people to look at me and realize I helped change the game for the community. I've gotten to rock hard with some of the coolest wrestlers and be myself, showing the world why we are here to stay.
She has just begun to scratch the surface of what she can do. With plans to compete everywhere, Senegal hopes to add competing in several different countries. These places include; the United Kingdom, New Zealand, Australia, India, Germany, Japan, and China. While that hasn't happened yet, fans would be hard-pressed not to think that it won't happen soon.