When your debut match involves tagging along with Shaquille O'Neil against Cody Rhodes, you know you're set for stardom, this was Jade Cargill. Although she hasn't proven anything in the squared circle as of yet. Jade has already proven to be a hot commodity in the wrestling business. Putting aside her Amazonian sculpt, she is clearly comfortable with a mic in her hand. She demands the attention from everyone in the room like all great performers. In a division full of technically skilled wrestlers, Jade brings a power and size match-up compared to no other. As she prepares to make her AEW debut on the March 3rd episode of Dynamite, the world awaits to see just how great she can be. Before we get there, let's take some time to take a look at who Jade Cargill is and how she got here.
_______________
Jade Cargill | AEW Talent Preview
Jade Cargill was born in Vero Beach, Florida, on June 3rd, 1992. She went to Sebastian River High School as well as Vero Beach High School. Cargill led both teams to district championships. She then attended Jacksonville University, playing all 4 years on the basketball team. While she never saw herself trying to play professionally, she still managed to score over 900 points while playing for her alma mater. What was more important to her than basketball was a great education. She graduated with a social science degree and followed with a master's in child psychology.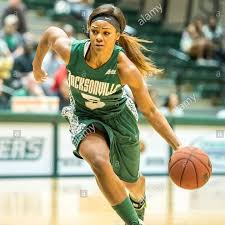 After college, she invested in herself and started her own personal trainer's business called: Jade Cargill Fitness. She credits her strength and conditioning coach Todd Moyer from Jacksonville University, for helping her understand the fundamentals of fitness. Cargill would also attend classes in college for nutrition and strength building. She was able to wrap all her knowledge and apply it into a well-oiled business that is still thriving today.
Always Seeking Opportunity
Jade has previously described herself as adventurous and always looking for new opportunities. As a lifelong wrestling fan, she considered the possibility of pursuing that path as a career. On her episode of AEW's Unrestricted, she talks about Chyna being a big influence on her and becoming a fan of wrestling:
– Jade Cargill on Chyna as an influencer
The comparisons of Jade and Chyna were obvious from the first time she appeared on Dynamite. It makes all the sense in the world that Chyna is a big influence on Jade.
To make this wrestling adventure a true possibility, she needed connections. One of Jade's mentors was Strong Man Mark Henry who pointed her in the direction of Heath Slaters school Face2Face in Atlanta, Georgia. It was here that she learned the basics of wrestling and was essentially being prepped for WWE. One of the lead trainers at Face2Face, Richard Borger, had this to say about Jade:
Dave Meltzer also revealed that Jade had a tryout with WWE back in 2019, and they passed on her. WWE may have given their top competitors the golden goose if given the correct amount of attention and time.
Jade Cargill is All Elite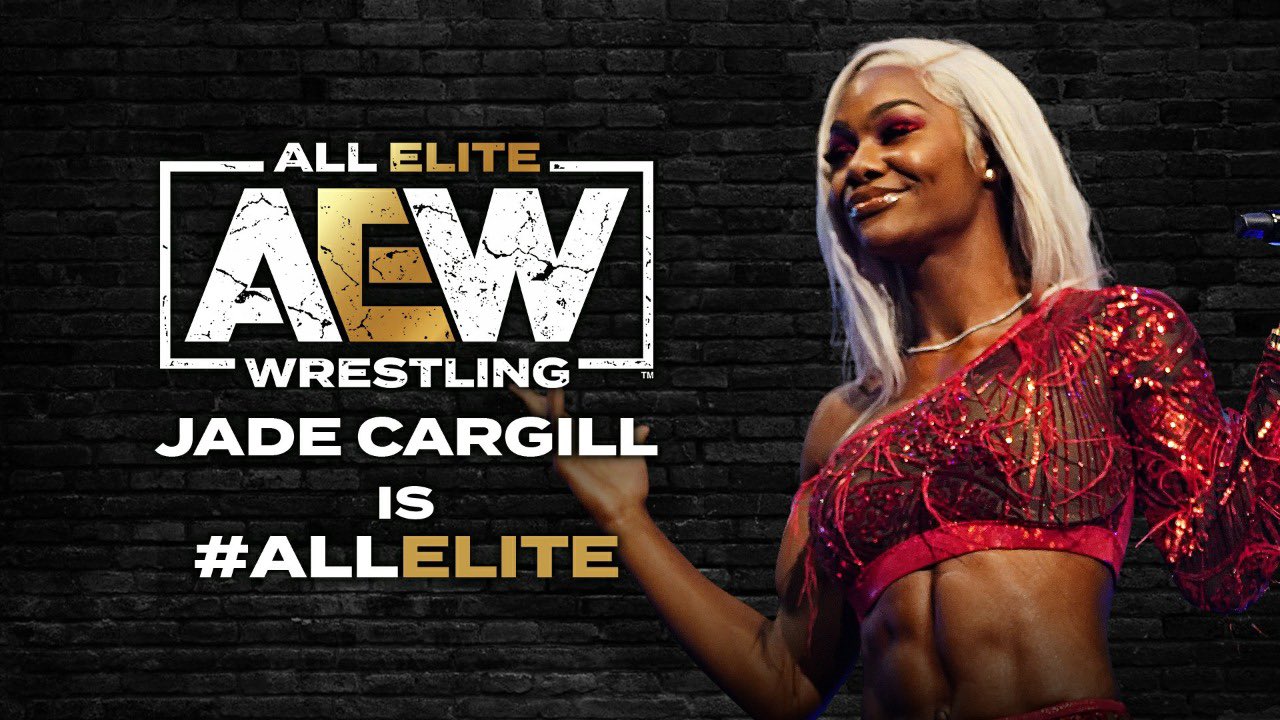 Before signing with AEW, Jade has mentioned that she watched from the start. She had heard great things about the roster and the community, and she was excited to be apart of that. She made her AEW debut on November 11th, 2020. A mysterious woman walked out from the tunnels to confront Cody Rhodes. Ultimately, she would be setting up her match with Shaq against Cody and now Red Velvet.
Since that debut, she has been training at the Nightmare Factory with Dustin Rhodes and QT Marshall a few times a week. Here she is honing her skills and continuing to not only prepare for her match on March 3rd but to dominate the women's division. She has also given credit to Serena Deeb as one of her most helpful trainers. She sees herself at the top of the mountain of AEW eventually and envisions the Women's Championship with her.
Jade Cargill is exactly what the AEW Women's division needed. She is strong, athletic, and great on the mic. Although her in-ring experience is still unseen, the trainers in AEW will surely do everything to prepare her for greatness. Only time will tell what is in store for Jade Cargill, but one thing is for sure.
Jade Cargill is ALL ELITE.