Over the course of the last two weeks, Independent Wrestling TV has added to its growing list of promotions that they host the libraries for. IWTV adds content from BATTLARTS, and Big Japan Pro Wrestling (BJW) as a part of their ever-growing content.
FIGHTING INVESTIGATIONS BATTLARTS
Streaming Now on https://t.co/MPOeoijji7

今ストリーミング#BATTLARTS pic.twitter.com/vtZBglPpot

— IWTV (@indiewrestling) June 18, 2020
Effective June 18th, IWTV will also be streaming events from Japanese shoot-style promotion BATTLARTS. See the likes of The Road Warriors, Super Tiger II, Shoichi Funaki, and Taka Michinoku in action. At the forefront of shoot style, BATTLARTS had several events with RINGS, Michinoku Pro, and Big Japan Pro-Wrestling and others. BATTLARTS events from their founding in 1996 to their closure in 2011 will be available on IWTV.
Subscribe to IWTV today for BATTLARTS and more of your favorite independent wrestling promotions.
Big Japan Pro-Wrestling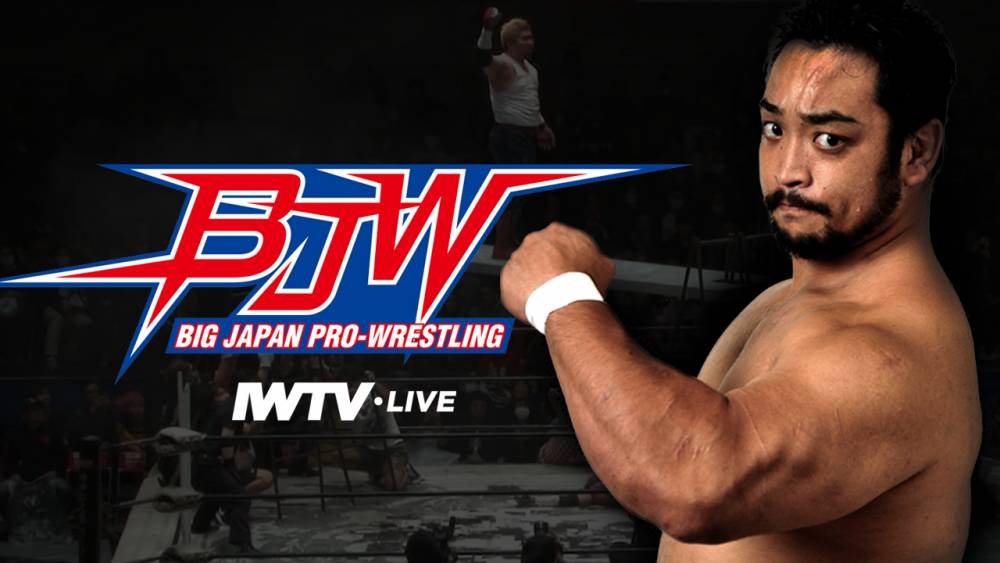 To read the press release please so here or below.
One of Japan's biggest promotions, Big Japan Pro Wrestling, is coming to IWTV.
Long at the forefront of death match wrestling, BJW also features many of the top strong style wrestlers in the world including Daisuke Sekimoto and Yuji Okabayashi.
Big Japan will debut on the service starting on Thursday June 18th.  IWTV will stream events on demand soon thereafter. Big Japan joins FREEDOMS, Sendai Girls, Dove Pro, Heat Up, Pure-J and Keigo Yoshino Produce as Japanese partner promotions available on IWTV.
You can watch all these promotions and more with your IWTV subscription!
***
IWTV Adds RIPTIDE BATTLARTS & BJW
Be sure to stay tuned to the Pro Wrestling Post for this and additional stories from the wrestling world. Readers can rely on Pro Wrestling Post to be their daily source for all things past and present inside the squared circle from around the globe. As a result, readers can expect daily news, history, and so much more. Please visit Independent Wrestling TV's official website and content here.