IMPACT Wrestling teases multiple debuts on their flagship show last night. During the broadcast, they aired a promo video for the Slammiversary pay-per-view, scheduled for July 18th. The video featured an anonymous figure watching a news briefing about the superstars recently released by WWE. Then several faces flashed onscreen, including Luke Gallows, Karl Anderson, EC3, Eric Young, Rockstar Spud, and Mike and Maria Kanellis. All of whom, at one point, wrestled for IMPACT. However, also among the faces flashed, there was a brief glimpse of a Bulgarian flag.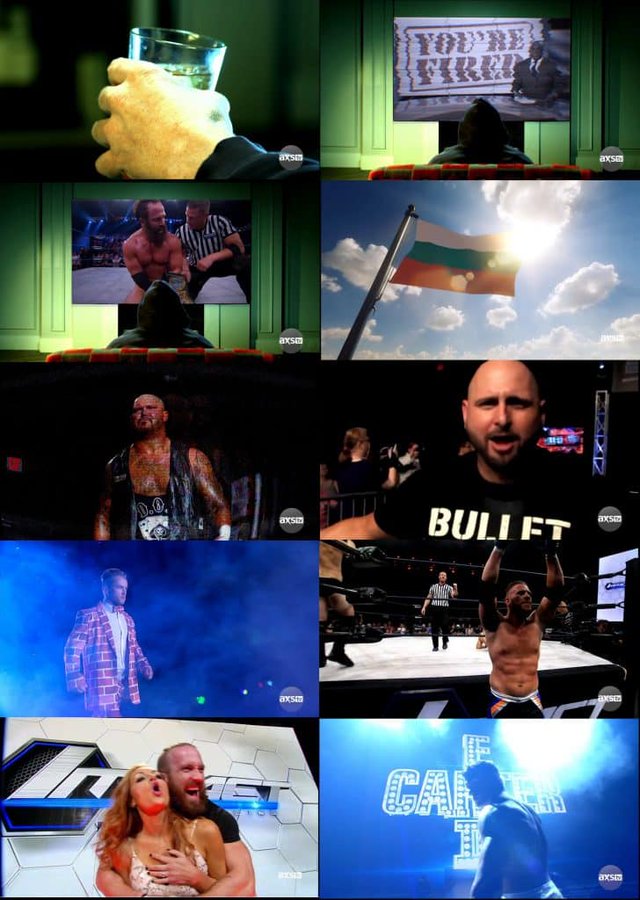 IMPACT Wrestling, in their previous life as TNA, developed a habit of snapping up WWE cast-offs as soon as possible. Many criticized them for doing so, drawing comparisons between TNA and late-era WCW. Since then, the company has slowed down in picking up their rival promotion's discarded stars. Instead, they've begun focusing on elevating indie stars. However, now might be the right time to sign those stars. All Elite Wrestling seems to be going strong despite their use of ex-WWE talent like Chris Jericho and Jon Moxley. Now might just be the time to sign these performers, as there will be many lucrative offers headed their way. Gallows and Anderson, for example, are the hottest free agents since The Revival.
IMPACT Wrestling Teases Multiple Debuts
You never know where future endeavors may lead.

Slammiversary is Saturday, July 18th LIVE on PPV. #Slammiversary pic.twitter.com/MBezL1HIOW

— IMPACT (@IMPACTWRESTLING) June 3, 2020
While some of the listed performers used IMPACT Wrestling as a stepping stone between the indies and WWE, others are entirely homegrown IMPACT talent. Eric Young, EC3, and Rockstar Spud (the former Drake Maverick) were built within the company's walls. Indeed, the only outlier is the former Rusev, whom the company has no footage of (hence the Bulgarian flag).
WWE released these performers on April 15th of this year, a date now known as Black Wednesday. They are all subject to the 90-day no-compete clause, which expires on July 15th, one day before the Slammiversary event.
Be sure to stay tuned to the Pro Wrestling Post for this and additional stories from the wrestling world. Readers can rely on Pro Wrestling Post to be their daily source for all things past and present inside the squared circle from around the globe. As a result, readers can expect daily news, history, and so much more. Please visit IMPACT Wrestling's official website to access their content here.