That is right ladies and gentlemen. We are just days away from IMPACT Wrestling's Hard To Kill PPV. And while history will be made that night, IMPACT on AXS still had to go as it was the go-home episode heading into the huge show. Was IMPACT able to go into the show with a bang? This is the IMPACT Interrogation as Moose and RVD face Cage and Rhino.
Michael Elgin vs Eddie Edwards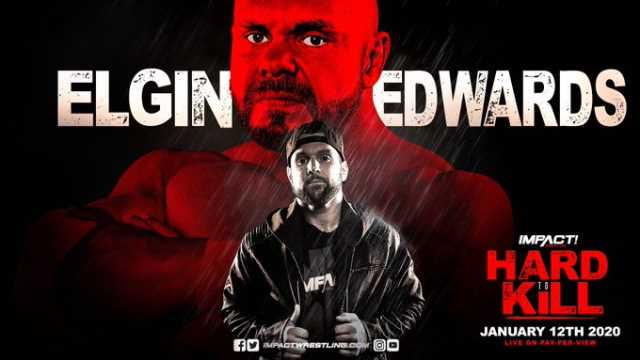 Why wait for Hard To Kill? At least that's what Michael Elgin and Eddie Edwards asked themselves to kickoff IMPACT. Before the show even could begin, these two men were going at it. they were brawling outside the ring before Edwards said, "what the hell", and told Elgin there was no reason to wait. Before you knew it, the match was between these two. The brawling style of Eddie Edwards and the powerhouse tendencies of Michael Elgin made this a must-watch occasion. What is so great about these two professional wrestlers is the fact they do not care.
Both men were going to fight until the found the win one way or another. "Fight forever" was something needed for this one because of the brutalization. Elgin and Edwards showed that they were tired, but neither was going to quit.
Towards the end of the match, Elgin hit a perfect running lariat to seemingly cleanout Edwards but somehow only received a two count.
The match continued with both finding some offense but having enough to fight back. Unfortunately for Eddie Edwards, the power of Michael Elgin managed to be way too much to steal the win. Elgin tossed Edwards into the corner for a buckle bomb, allowing him to lift the staggered Edwards for a beautiful Elgin Bomb. The three would be counted and Michael Elgin would leave victorious. Go out of your way to watch this one. This Sunday, with Elgin pinning him again, Edwards' "call your shot" trophy will now be on the line.
Desi Hit Squad vs Fallah Bahh, TJP, & Daga
The Desi Hit Squad is out next for some tag team action as they take on the duo TJP and Fallah Bahh, who were joined by Daga. Much like Don Callis said on commentary, Daga is going to be seeing a lot of gold in his future. And while I'd love to tell you it was Daga's night to shine, it was more so about the Desi Hit Squad's Mahabali Shera. Since making his return, Shera has almost been unstoppable in a sense.
The Desi Hit Squad did all they could to keep him fresh, but this at times led to Daga showing off more than they could handle. I can't say enough about Daga or Shera in this match, as they were the shining stars. But again, it was Shera who got the winning fall for his team as he hit a sit-out choke bomb on TJP for the win.
The Revolution explodes! @MahabaliShera defeats @MegaTJP for the win. #IMPACTonAXSTV pic.twitter.com/4qAh3mH5KD

— IMPACT (@IMPACTWRESTLING) January 8, 2020
After the match, the cameras went backstage to see a heart to heart between Rich Swann and Willie Mack. Mack made the point that not only was he hurt, but he did not want to hold back Swann anymore. Swann not only reassured Mack that he is the one he wants to be teaming with, but that them teaming together will be unstoppable. Mack and Swann were back on the same page. This Sunday, they face The North for the IMPACT Tag Team Championships.
oVe time following the commercial break. A video where all four members stood there and they did what they attempted to talk up Sami Calihan. But before that worked, Dave Crist made the point that it would be a historic night for all of them if he did not fail. Quickly enough, the attention was turned back to Tessa Blanchard. They're sick of everyone talking about them. They believe it's time that oVe rises again. Madman Fulton made one final statement to Ken Shamrock, threatening that he will simply destroy him. Callihan did not more or even say a word.
Tessa Blanchard vs Sami Callihan Special Feature
Are you excited about the history-making main event on Sunday night? Take a look inside the lives of Tessa Blanchard and Sami Callihan with this perfect final promo for the match. Learn about the families, the rise for both competitors, and the final threats for the most historic match in years. Incredible stuff.
.@Tess_Blanchard vs. @TheSamiCallihan at Hard To Kill is one of the biggest World Title matches in IMPACT history.

This AMAZING special feature will have you counting the seconds to Sunday. #IMPACTonAXSTV pic.twitter.com/t74aJjD9QQ

— IMPACT (@IMPACTWRESTLING) January 8, 2020
Havok vs Rosemary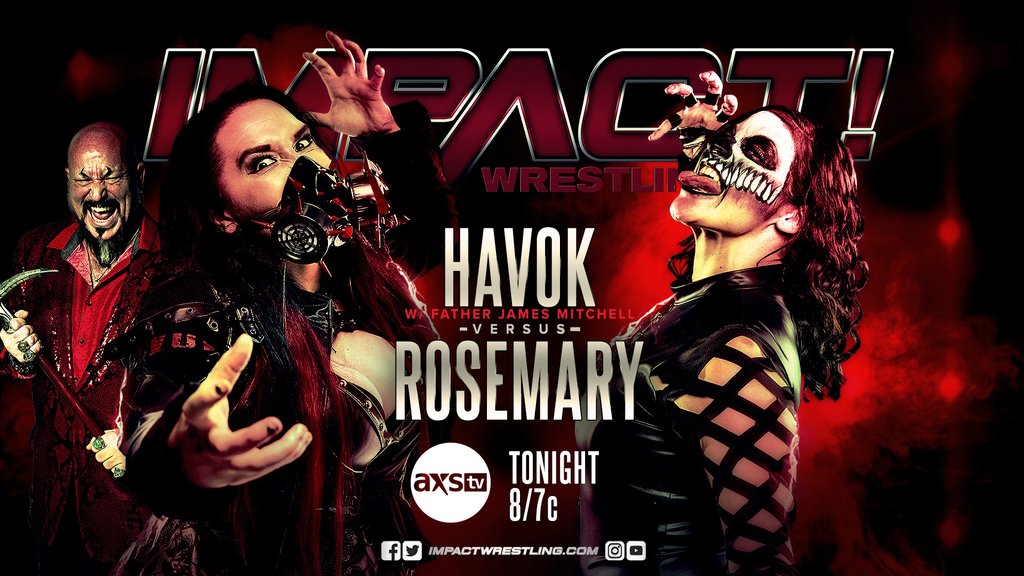 Longtime rivals go at it once again. Former Knockouts Champions going head to head is always something to be interested in. Havok and Rosemary both bring uniqueness to the ring every single week but this time it was time for war. There was not much time given here, as a lot of the focus went to Susie coming down to the ring and father James Mitchell having to protect her from when Havok put the finishing touches on Rosemary with a tombstone piledriver for the win.
Kiera Hogan, Madison Rayne, & Taya Valkyrie vs ODB, Jordynne Grace, & Tenille Dashwood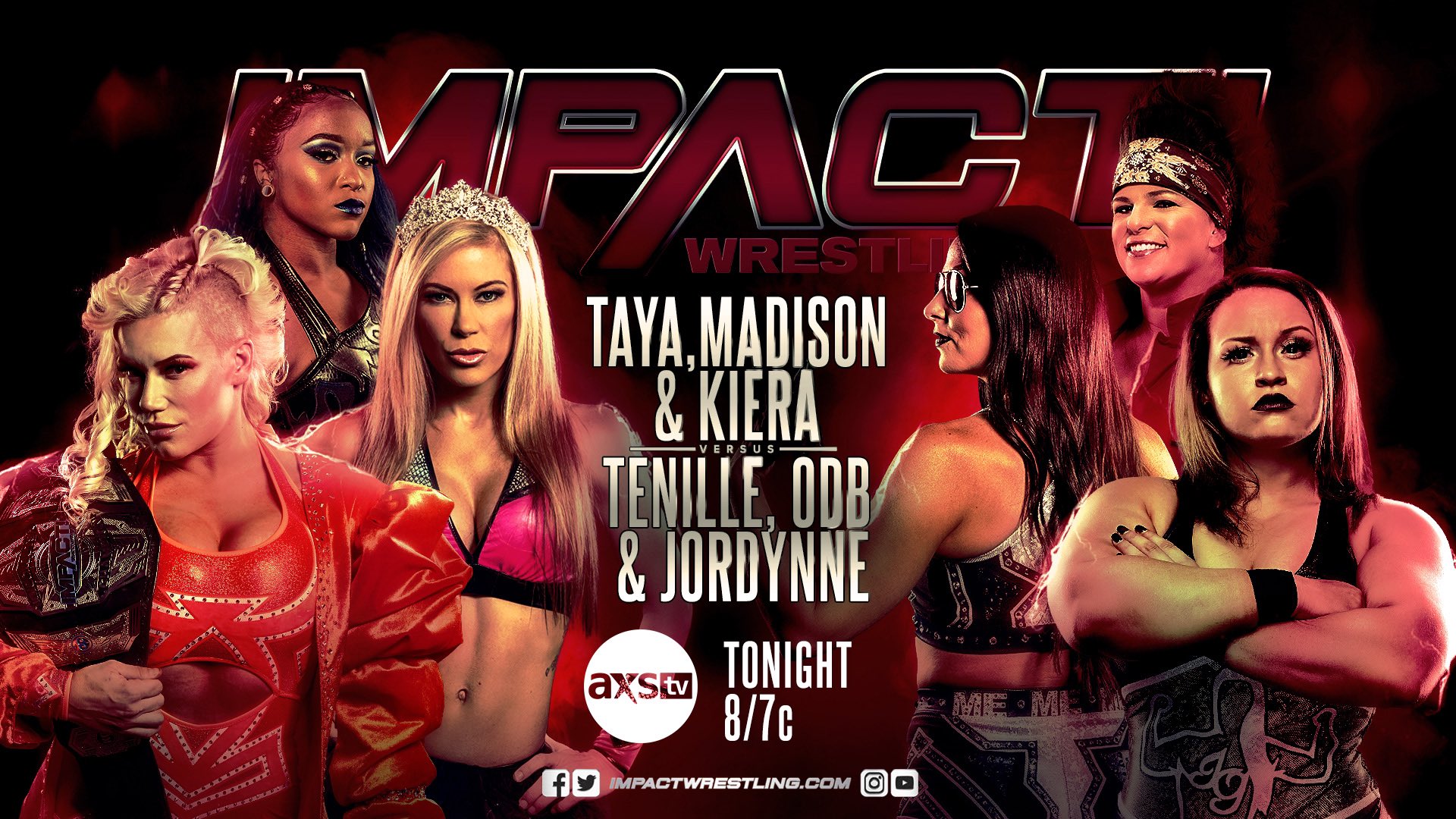 See the six women in this match. The talent that IMPACT Wrestling contains is more than impressive. But when all of them are involved in tag team action, it's difficult to believe if they can all remain focused. Taya Valkyrie was out there just fresh one day off the official mark as one year as the longest-reigning IMPACT Knockouts Champion. Tag team action can many times be all over the place, but for a long time, it was Hogan, Rayne, and Valkyrie dominating their opposing team.
The hot tag was made to ODB and the party was on. ODB planted Taya with a TKO. Grace got to the top to hit the Vader Bomb and attempted to pin. Instead, ODB through her out and got the pin over the reigning IMPACT Knockouts Champion. Safe to say there will be no love lost in their match on Sunday.
Moose & RVD vs Brian Cage & Rhino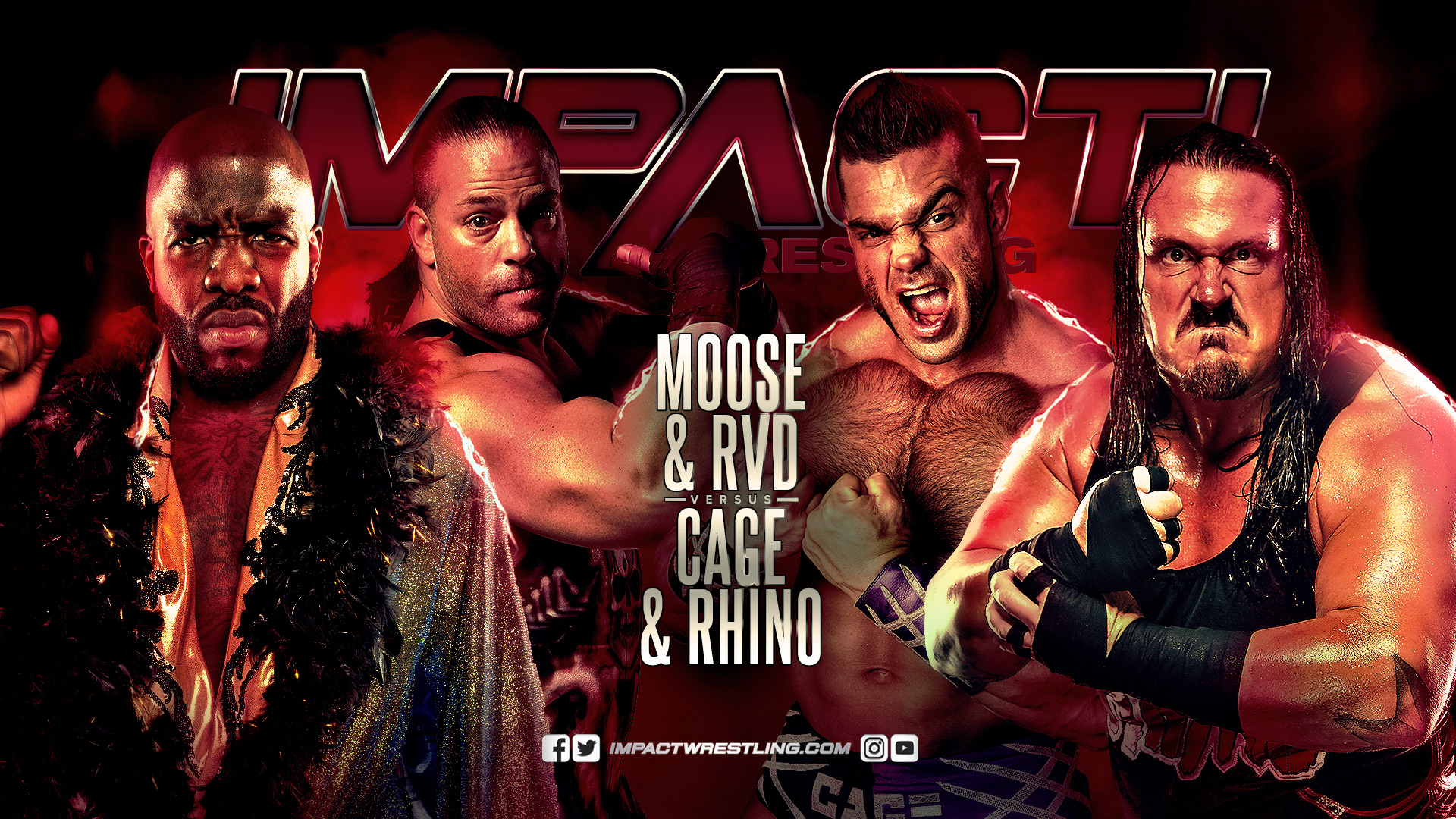 One more final preview for Hard To Kill as competitors teamed together to face their opponents for Sunday. It was Moose and RVD teaming together to take on the former IMPACT World Champion, Brian Cage, and Rhino. The action was fast and insane from the start, as two legends and two of IMPACT's brightest took the main event stage. Brian Cage landed an F5 on RVD but Moose managed to tag in before a pin could have occurred. Rhino eventually hit a Gore on RVD to take him out of the match.
Moose got to the top rope to hit a Five-Star Frog Splash for RVD but came up short. He was met with a Gore, followed up by a Discus Clothesline from Brian Cage to end the match and get the team of Cage and Rhino the final win over Moose and RVD heading into Hard To Kill.
Make sure to look out for the Hard To Kill preview tomorrow as the historic event inches closer and closer.
Originally written by Scott Edwards