We are back with another IMPACT Interrogation as week number two on AXS TV is here with a new world champion who would just happen to kick off the show. A match between Taya Valkyrie and Madison Rayne stood out on the night.
oVe Celebration For The Draw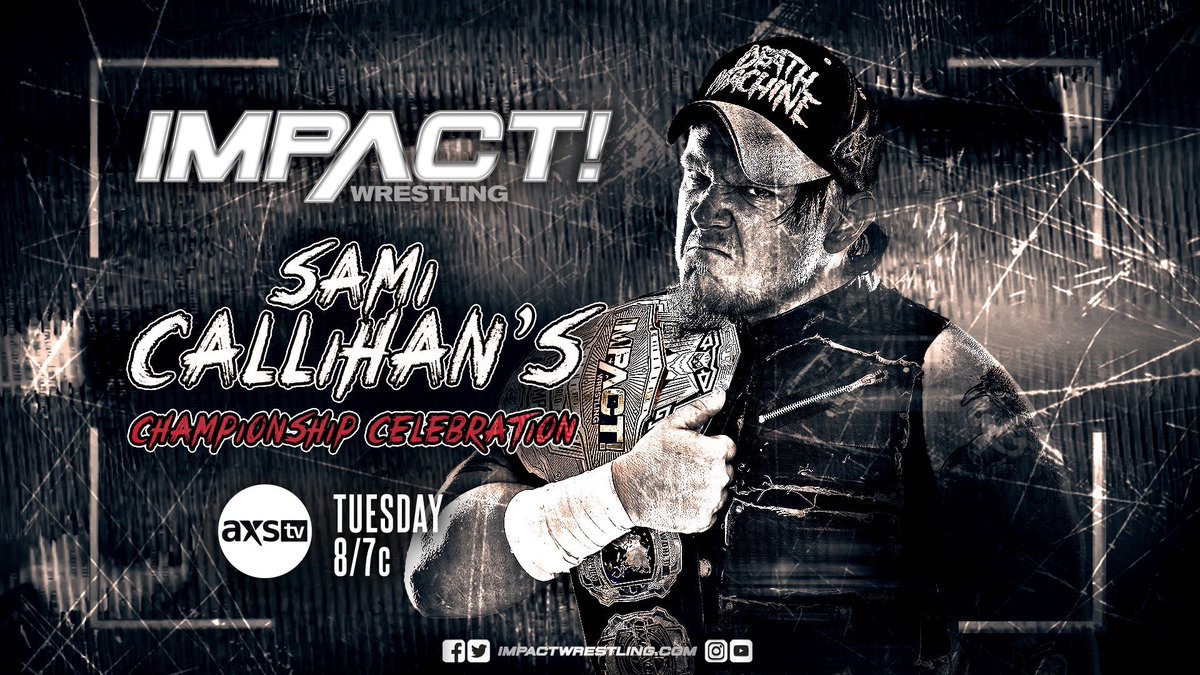 A celebration would go all night long as oVe celebrated the win of Sami Callihan a week ago in the main event of the AXS debut where he finally became IMPACT World Champion. A shot an AEW World Champion Chris Jericho was had as he said drinking the bubbly is for bitches. His words, not mine. It would include meetings between oVe and Rich Swann, Daga, and Tommy Dreamer as the best days of Callihan's reign are ahead, but could very quickly find an end this weekend as Brian Cage gets his shot to try and regain the gold.
Moose vs Willie Mack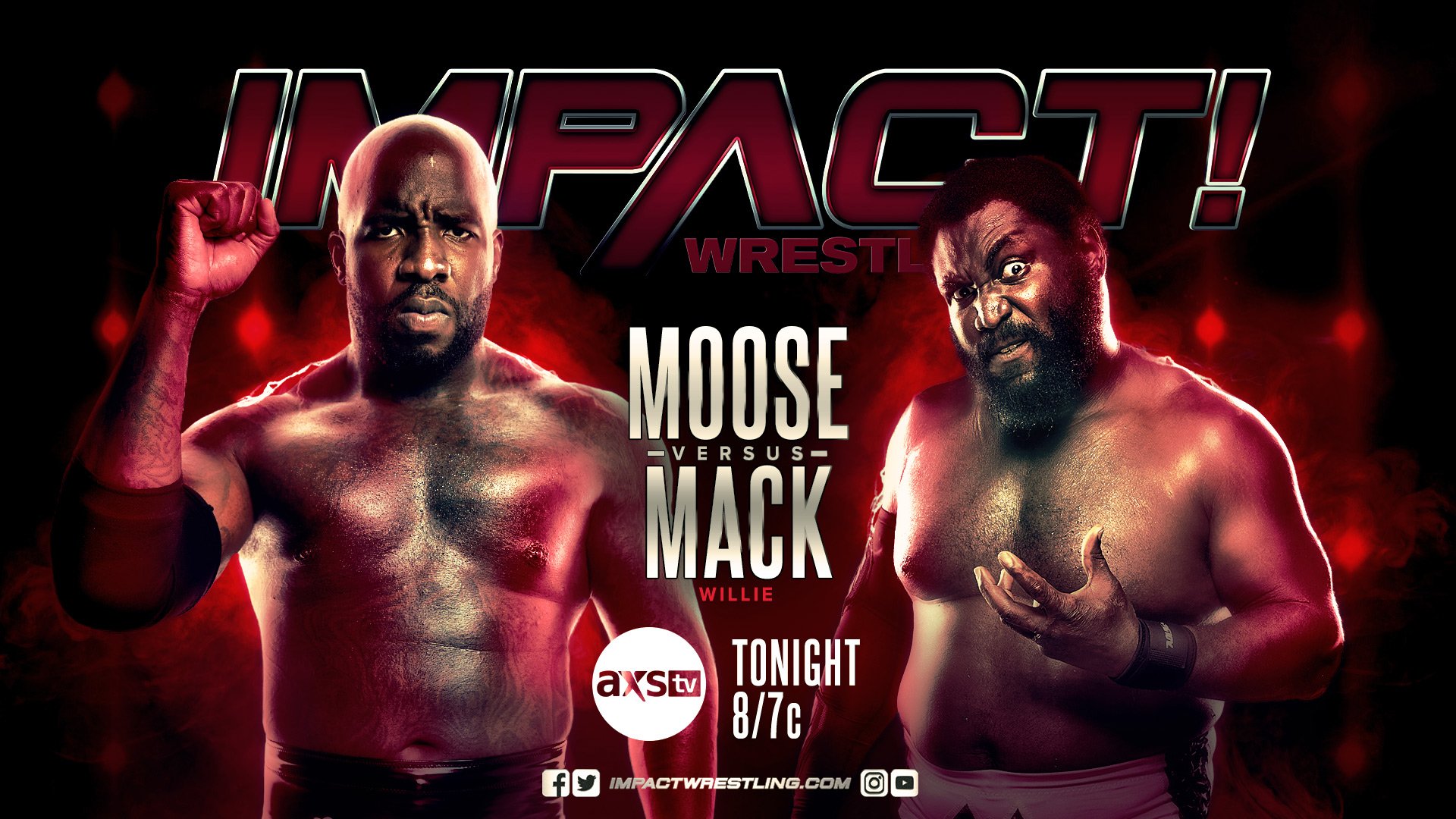 It becomes difficult to say anything about Moose's in-ring ability besides it being rather average, but good for a big man. Willie Mack, on the other hand, has all of the ability in the world at such a big size that it just leaves you in awe. This match was a back and forth battle, including times where Mack came close to a victory but was instead led needing just a little more. Mack would get hung up on the rope by Moose, allowing Moose to hit the huge spear to gain the win and continue his hot streak.
Michael Elgin vs Falah Bahh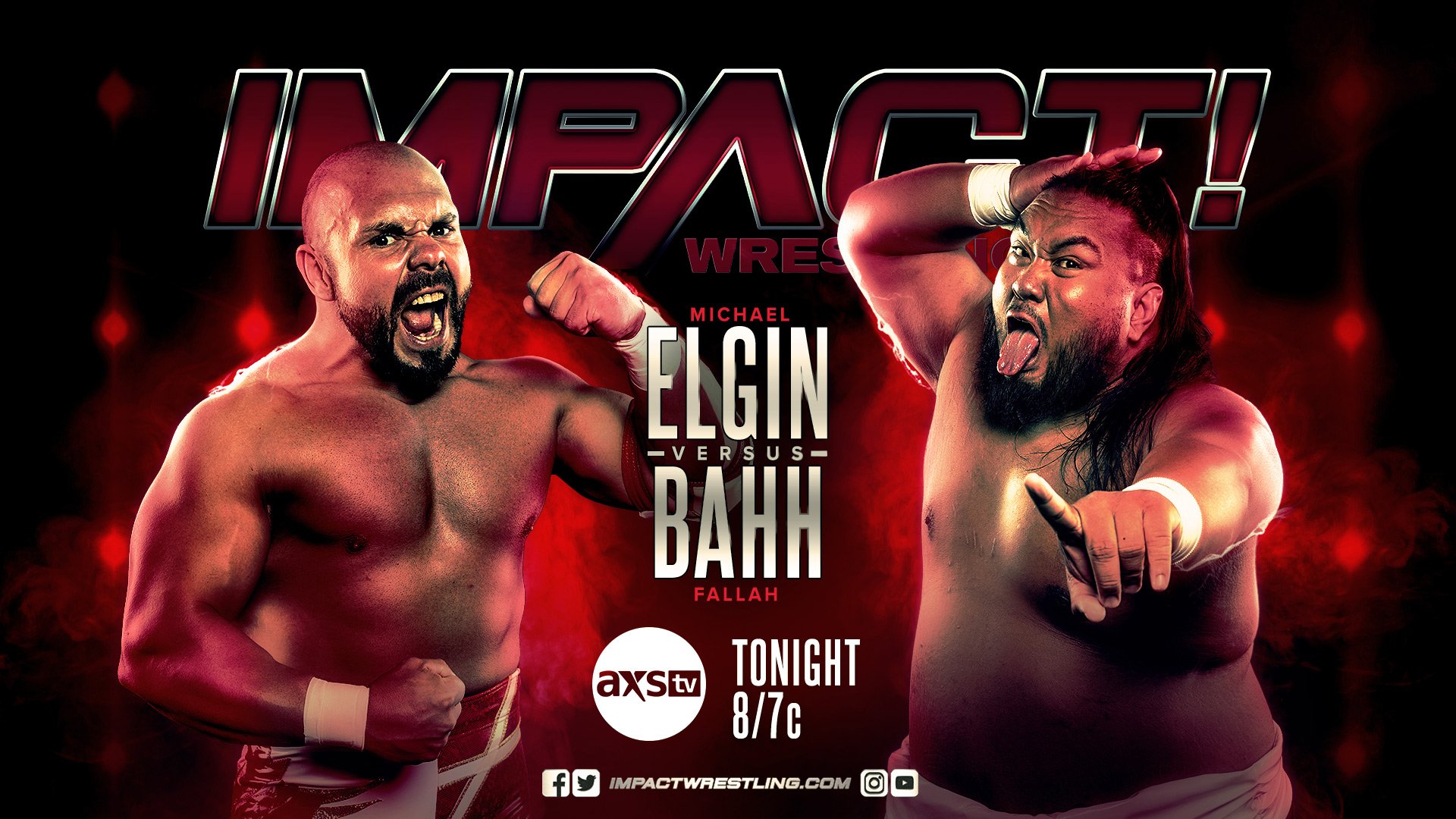 Physicality is expected between two absolute beasts. Michael Elgin showed incredible feats of strength against Bahh but the man continuously bounced back and at times was not affected by the craziest of moves. Elgin would hit his opponent with a crazy Belly-to-Belly from the top rope, launching Bahh to the middle of the ring but Bah seemingly was unaffected. Michael Elgin would keep the attack on but the crowd favorite also would not be denied, almost pulling out the upset. Elgin would walk out as the winner of the match when he locked on the Crossface, leading Bahh to tap out.
Ken Shamrock vs Joey Ryan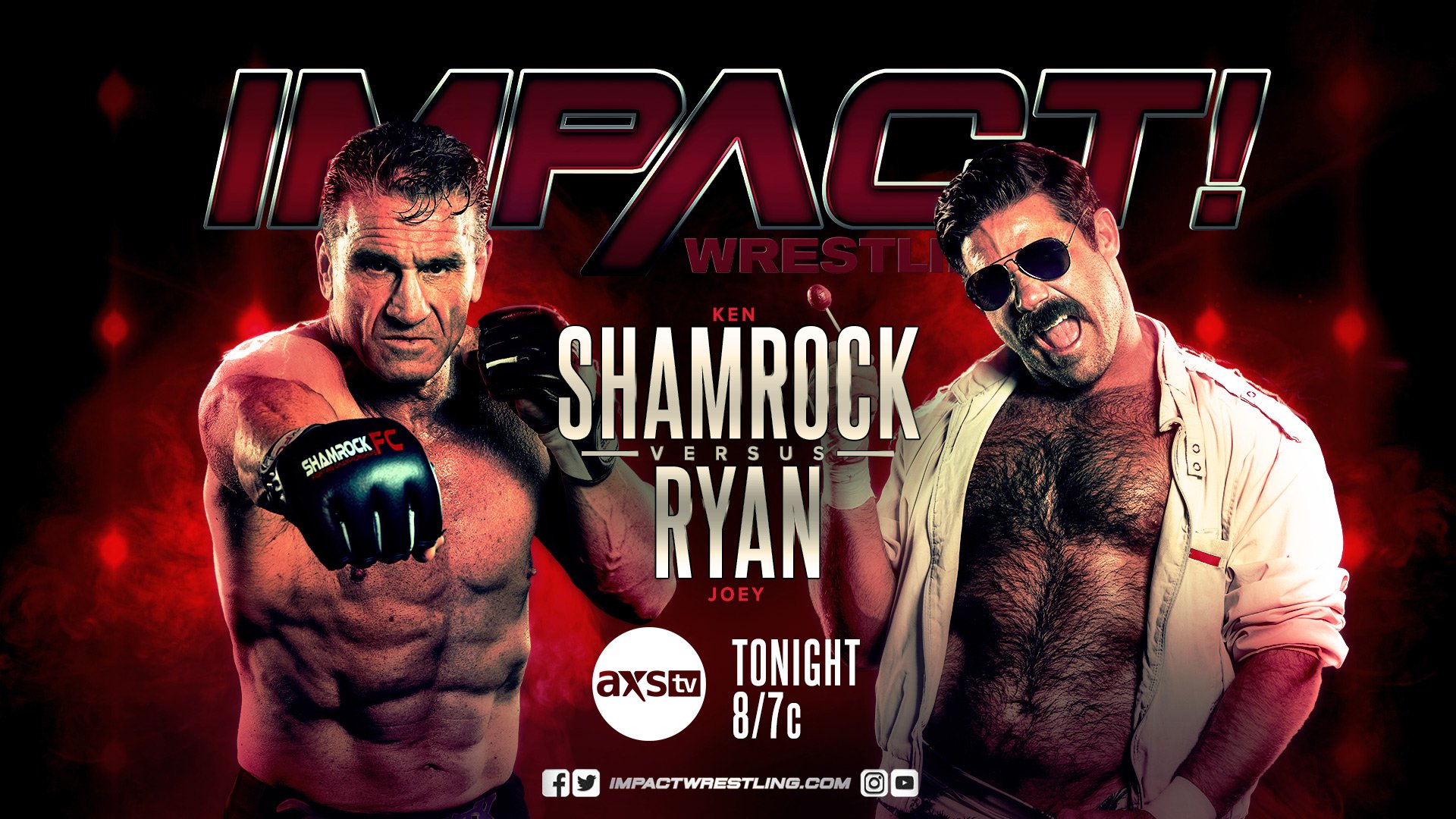 The match no one surely ever thought would happen. Before I even continue, let's make it clear how quick this really was. Joey Ryan got exactly what he wanted, however, as Ken Shamrock got flipped by Ryan which no one ever surely expected. For the fans hoping for the upset, Shamrock showed that he is nowhere near being finished when he locked on the ankle lock and had Ryan tapping in the middle of the ring.
Taya Valkyrie vs Madison Rayne
Taya Valkyrie and Madison Rayne got into a face-to-face confrontation in the back leading to this one. The most decorated Knockouts Champion of all-time took on the multi-time former Knockouts Champion. A win for Rayne would give her a shot at the title clearly so "Wera Loca" was on top of her game. As the match came to a close, Rayne threw the dog that Johnny Bravo brings to the ring every single match into the crowd, allowing Taya to roll up into knee and finally the double-armed chicken wing slam gives the longest reigning Knockouts Champion, Taya Valkyrie, another win. Following the win, Jordynne Grace came out to the ring and got in the face of Taya making it clear she is ready for a shot at the title. Unfortunately for Johnny Bravo, he was left laying by Grace as Rayne ran away and Valkyrie successful.
Rosemary And Jessica Havok Meet Susie
Rosemary walked up to Susie in the back and Susie did not know who she was. She talked to her but it seemed to go right over her head as she recognized nothing. She then walked up to the women who KILLED her in Jessica Havok and asked her if she knew her as well. The weird continues to get weirder.
Bhupinder Singh vs Petey Williams
Bhupinder Singh debuted as a new prospect of the Desi Hit Squad and took on the "Canadian Destroyer" himself, Petey Williams. Williams had a tough go with the prospect Singh, but the veteran of the squared circle found a way to win as expected when he locked on the sharpshooter. What was impressive following the match was when Referee Cameron hit a picture-perfect 450 Splash after Williams hit Singh with the Canadian Destroyer.
Alisha and Eddie Edwards Back On The Same Page
Ace Austin invited Alisha Edwards to a hotel room earlier in the night and while she had already been unsure, she learned soon enough that Ace was just using her to get back to the X-Division Championship and to get in Eddie Edwards head. As he got to the room, Alisha beat Ace down with a kendo stick and Eddie Edwards then showed up. They finally made up after all these months and kissed in the middle of the hallway.
Sami Callihan Demands Respect, Tommy Dreamer Answers With Tessa Blanchard, Rich Swann, and Daga
Sami Callihan and his oVe party made its way out in front of the crowd and all Sami Callihan wanted to demand was respect. He was finally the world champion if fans like it or not, so they have to accept that because it will not be changing anytime soon. Soon after, Tommy Dreamer's music hit. Dreamer told Callihan that last week was supposed to be the biggest week in IMPACT history but he ruined it because of the way he treats the business. An impromptu match was then set as Dreamer welcomed Rich Swann, Daga, and the phenomenal Tessa Blanchard as it was time for extreme rules.
Tessa Blanchard took everyone out at ringside and at times got in the face of every single member of oVe to make it perfectly clear that she is not done with them one bit.
The match came down to Callihan and Rich Swann, as the champion bragged in the ring which allowed Swann to pick up the shock victory over his former rival. That's right, Swann pinned the IMPACT World Champion in the middle of the ring. Title opportunity ahead ladies and gents.
The awesome ride in IMPACT continues, as next week promises to be another great show as The North defends their titles against Marufuji and a partner of his choosing and Brian Cage teams with Tessa Blanchard to take on Sami Callihan and Madman Fulton.
NEXT WEEK at 8/7c on @AXSTV! @Tess_Blanchard and @MrGMSI_BCage vs. @FultonWorld and @TheSamiCallihan @OfficialEGO and @Walking_Weapon vs. @noah_marufuji_ and @TheEddieEdwards @Daga_wrestler vs. @TheJakeCrist

6 Man X-Division Number One Contenders Match! #IMPACTonAXSTV pic.twitter.com/0xa9kUDAyy

— IMPACT (@IMPACTWRESTLING) November 6, 2019
Originally written by Scott Edwards