We are just a week and a half away from Rebellion, and things are heating up with our preview of IMPACT for 4/14/22. This week will be one of the last installments of IMPACT! before Rebellion on the 23rd. We will see Jonah and PCO clash again in their continuing feud. Deonna Purrazzo will be in action for her Champ Champ Challenge. Rocky Romero will take on Ring of Honor Champion Jonathan Gresham.
Steve Maclin will be going one-on-one with Alex Shelley, accompanied by Chris Sabin. Plus more than likely will see some more of the Moose and Josh Alexander saga continue. There is also a good chance that Honor No More will be in the building, especially with PCO in action. Tune in to AXS TV this Thursday at 8 pm to catch the action.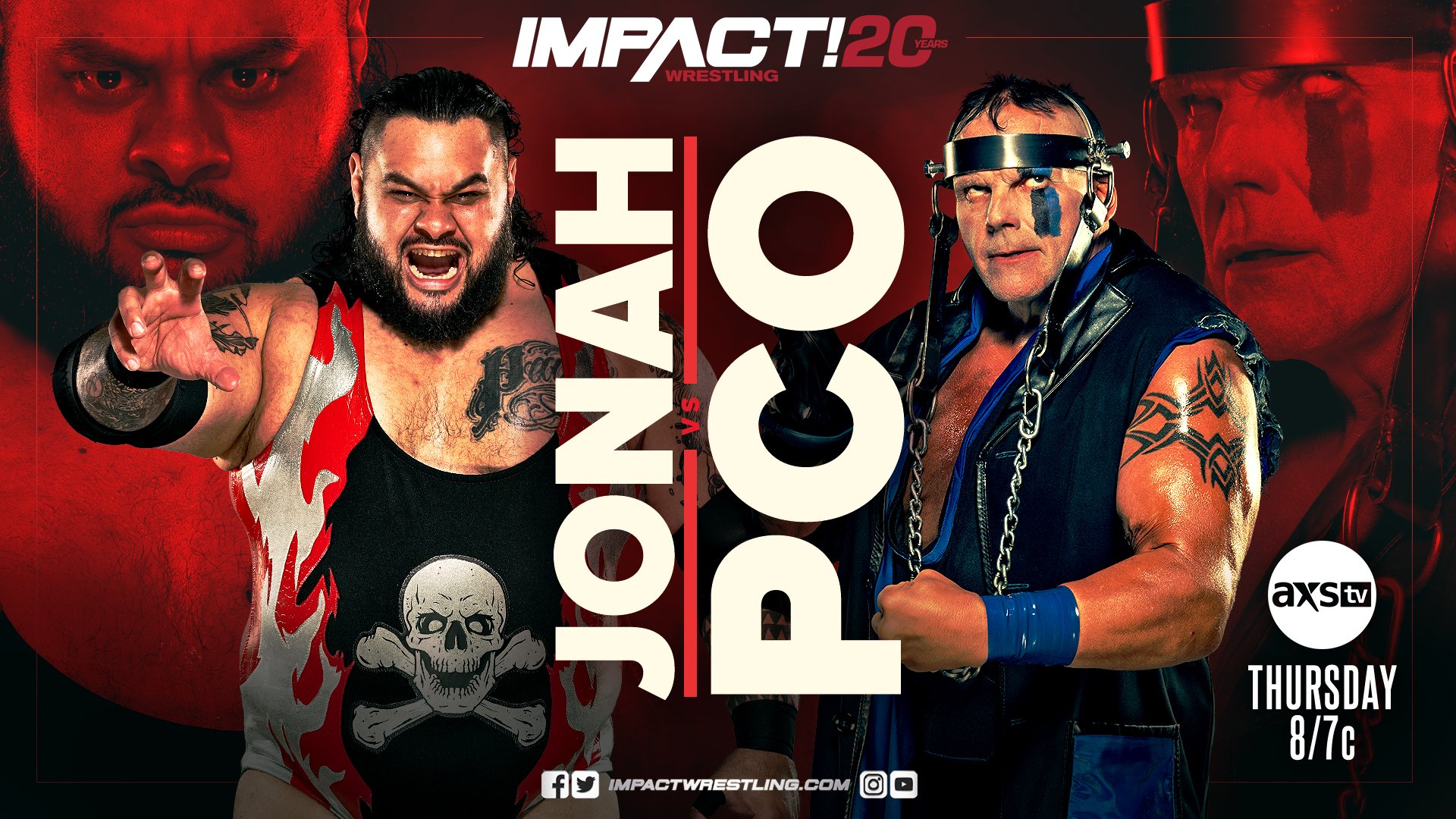 IMPACT for 4/14/22
Jonah vs. PCO
This Thursday we will see Jonah and PCO round 2. These two guys have been going at it for a few weeks now. Last week we saw them beating each other backstage. This week we will see them back in the ring again, going one on one. Both men are powerhouses and have uncanny strength, no doubt about it. PCO is not human, and Jonah is like a superhuman.
This match will certainly be a hard-hitting bout and could go either way. We have seen Jonah attempt to brutalize PCO. We have also seen PCO get right back up and go at Jonah again. It is honestly a man's match for sure. We have Jonah dominate the ring, but PCO can hold his own and then some.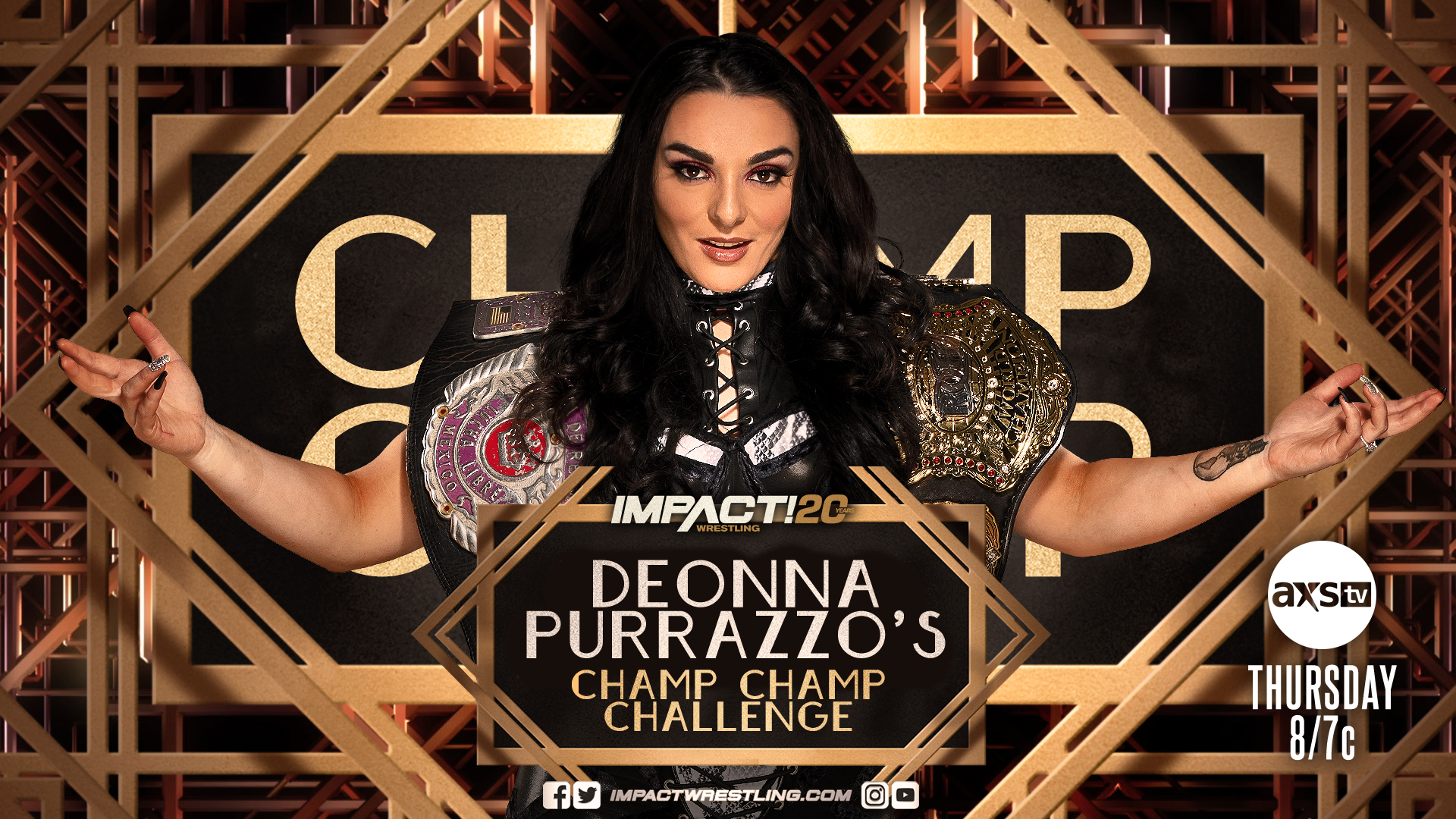 IMPACT for 4/14/22
Deonna Purrazzo – Champ Champ Challenge 
This Thursday, we will see yet another round of Deonna Purrazzo's Champ Champ Challenge. She has been a fighting champion, no doubt. Week after week, she has put one or both of her titles on the line and still comes out with both in tact. It will be interesting to see who steps up to challenge Deonna this week. She has taken on fellow Impact Knockouts and other independent wrestlers alike.
It may be a matter of time before someone steps up and dethrones the Virtuosa. Will this be the week? Purrazzo has been champion for a good bit of time and good things only last so long. We shall see who challenges the champ this time.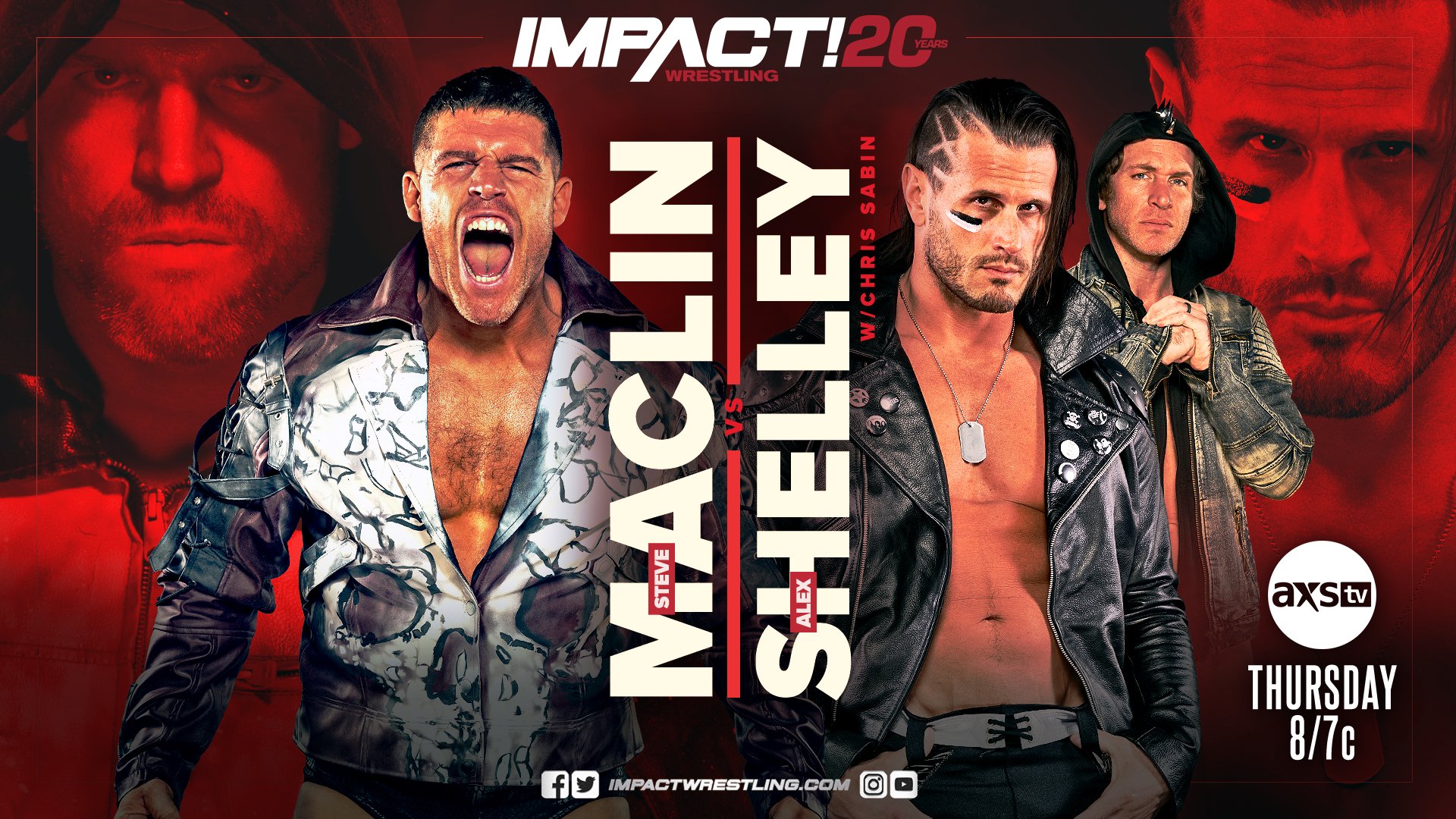 Steve Maclin vs. Alex Shelley w/ Chris Sabin
Steve Maclin has been on the war path since he came to Impact. Recently we have seen him get tangled up with the Motor City Machine Guns. This week we will see Maclin go one on one with Alex Shelley. This will be an interesting match. Maclin certainly has a size and strength advantage. Shelley has speed and strength. Will he be able to use his agility to pick up the win, or will Maclin be able to use his strength to beat Shelley. One thing is for sure Maclin has been dominating all of his opponents, so veteran Shelley will need to bring his A-game.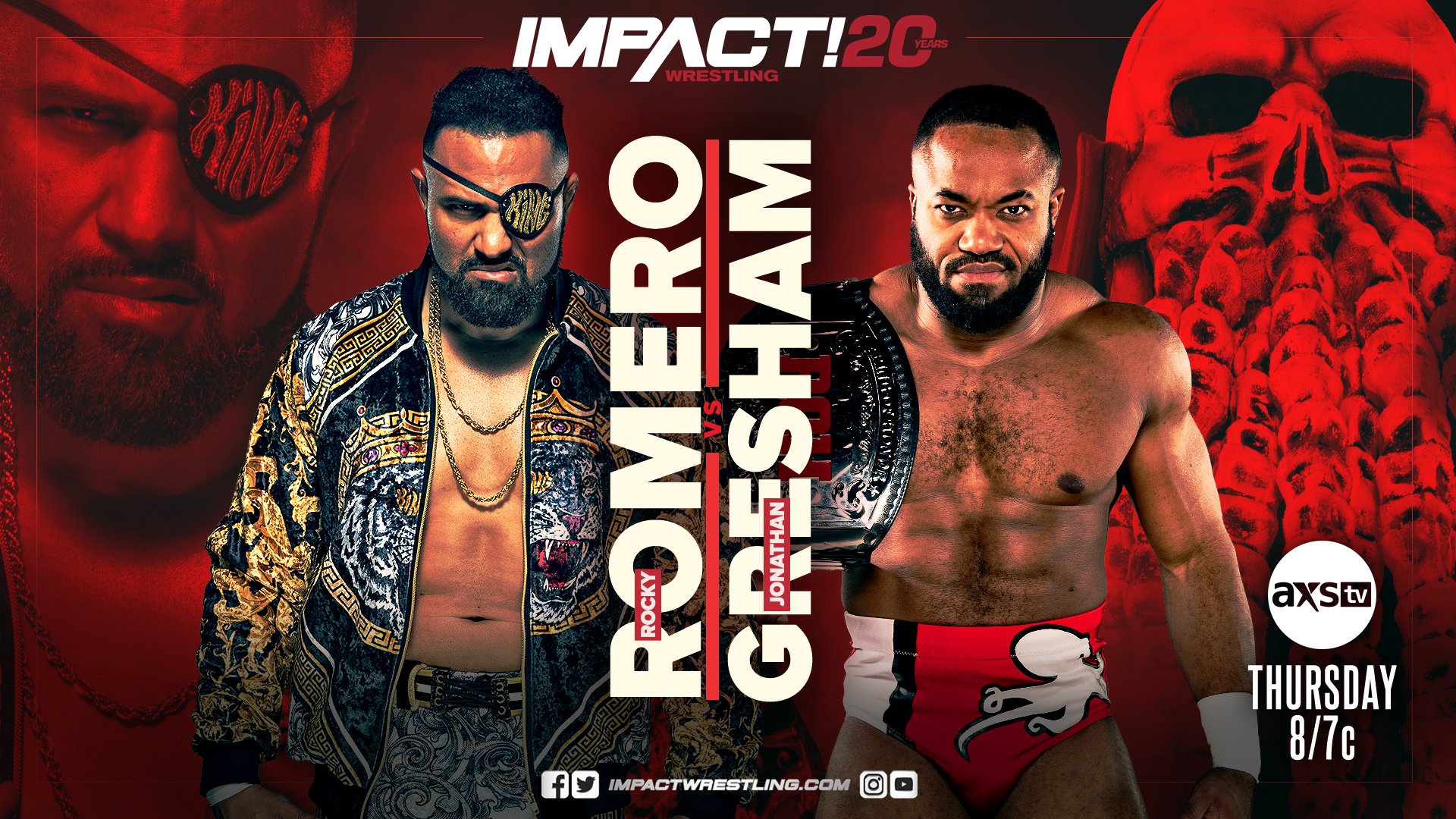 Jonathan Gresham vs. Rocky Romero
This week we will also see Ring of Honor Champion Jonathan Gresham take on NJPW star Rocky Romero. We had seen the two of them back each other up when it came to Honor No More. Jonathan Gresham has been a demonstration of honor in all of his matches. He wrestles his opponents and displays sportsmanship every time. Rocky Romero will definitely be a great opponent for Gresham; he is a very skilled wrestler. Romero and Gresham have both become staples at IMPACT! Wrestling since the forbidden door came to be and Ring Of Honor shut down. This will be a good match to see. 
What to expect?
Will we see Deonna Purrazzo lose a title this week?
Who will be the victor in the PCO and Jonah feud?
What will Moose do next to get into the mind of Josh Alexander ahead of their big match?
*****
Stay tuned to Pro Wrestling Post for this and additional stories from the wrestling world. Readers can rely on Pro Wrestling Post to be their daily source for all things inside the squared circle. As a result, readers can expect daily news, history, and so much more. Please visit IMPACT Wrestling's website here for news and information on the promotion and upcoming events.