On Thursday, December 31st, GCW presents Good Riddance. From the Showboat in Atlantic City, GCW will feature nine matches on this evening. Among the scheduled matches include a preshow that viewers can stream live on GCW's official YouTube Channel. The event will also feature matches that also promote Hybrid Wrestling, which is set to return to action.  On top of that, Game Changer Wrestling will feature six more matches on top of that on what is a back to back showcase of events for the promotion.
___________________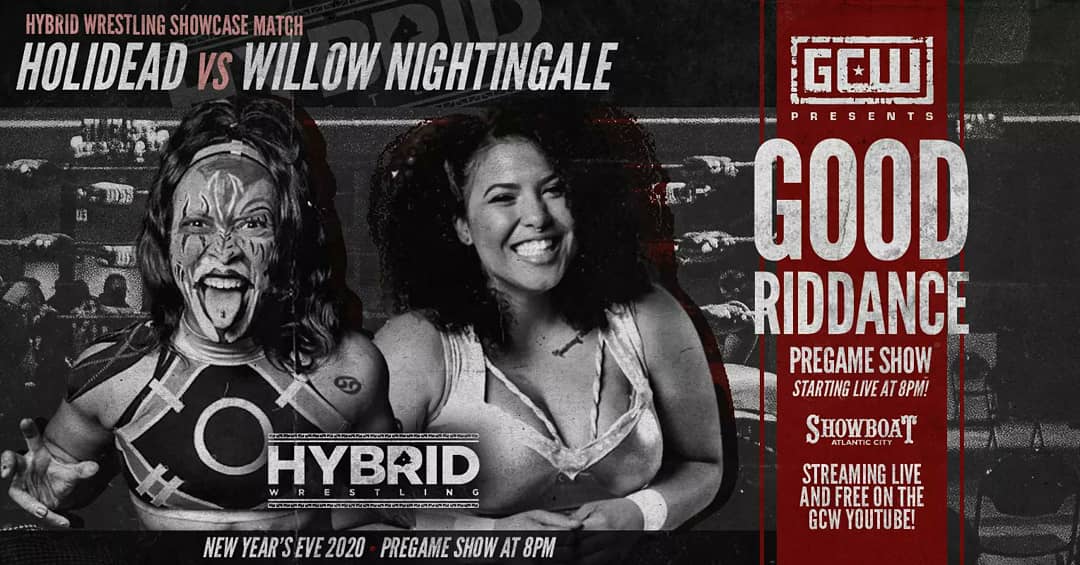 Holidead vs. Willow Nightingale
These two amazing talents are setting the stage in the first of three Hybrid Wrestling matches on the night. For the seven-year veteran, Holidead, she steps across the ring from the New York native and a five-year veteran herself, Willow Nightingale. This is only the third time these two have faced each other, with the most recent recorded match being their match for Synergy Wrestling on the 12th. With Holidead successful earlier in the month, will Nightingale be successful?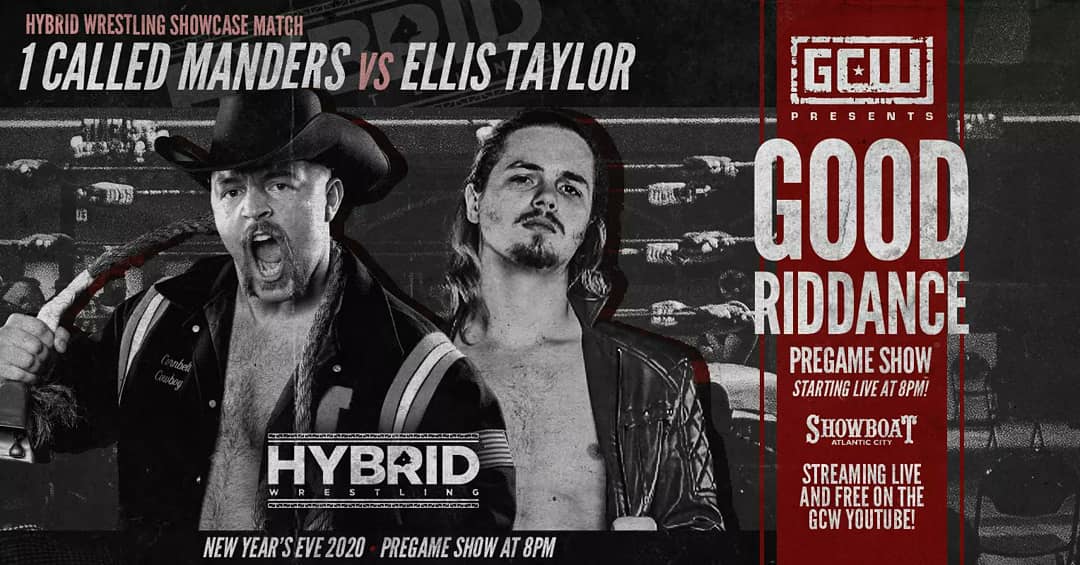 1 Called Manders vs. Ellis Taylor
The second of the three matches featuring Hybrid Wrestling involves two men that are also known to GCW audiences in Manders and Taylor. Despite the age difference, Taylor has a slight advantage in in-ring experience and the younger of the two. Fans of Manders know exactly what he is willing to bring to the ring and with how much ferocity. For Taylor, he is sure to make sure to do everything he needed to do in order to come out victorious.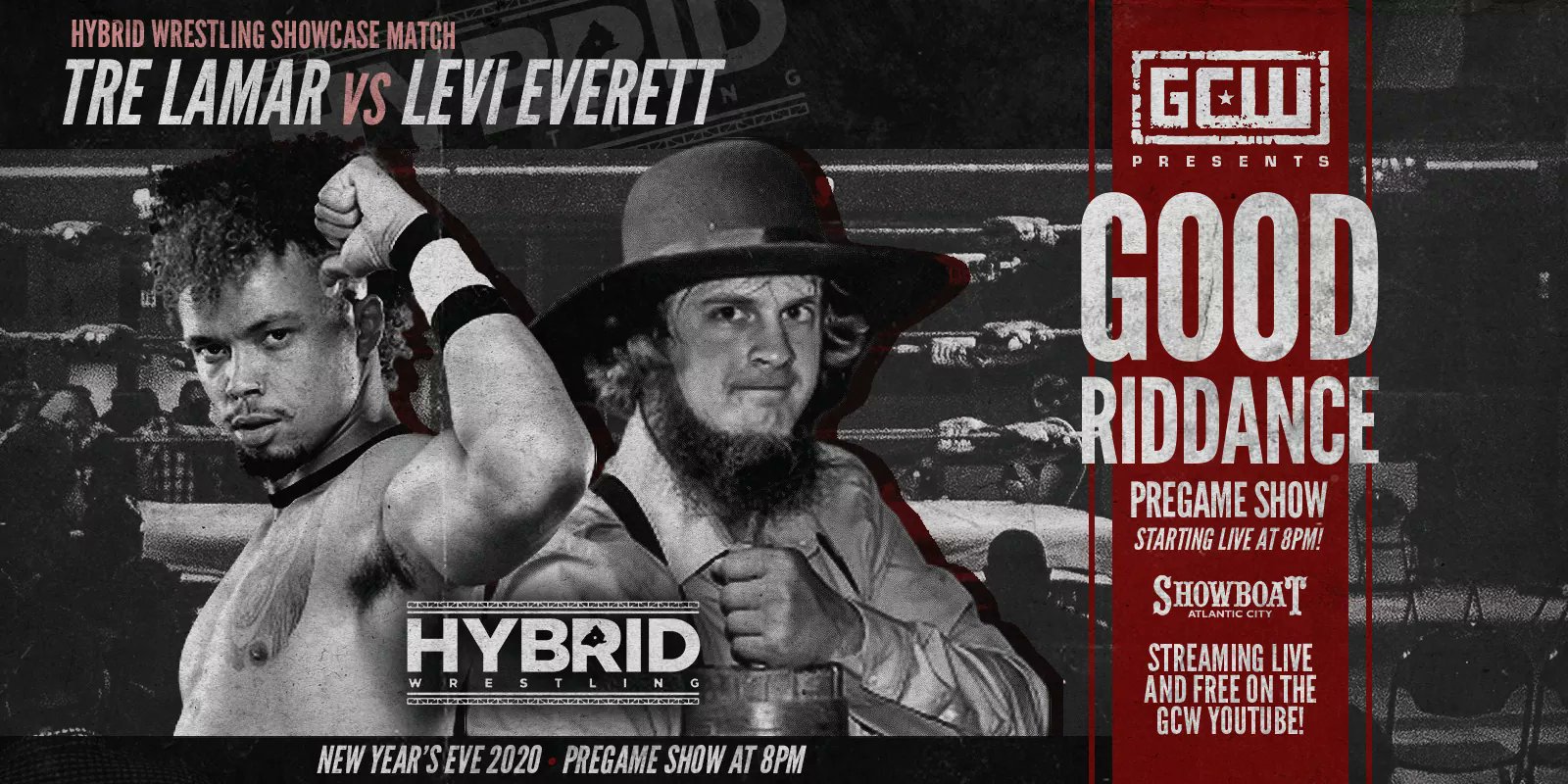 Tre Lamar vs. Levi Everett
A fun matchup is slated here as Lamar and Everett face each other. This is the final matchup set up on behalf of Hybrid Wrestling. As the former trainee of Johnny Gargano and Candice LaRae, the Ohio native faces off against this hardcore Amish man. These two men once crossed paths as part of Black Label Pro's Greatest BLP Rumble at the beginning of the year. This time around, these two come together to make history. They are facing each other for the first time at GCW's Good Riddance.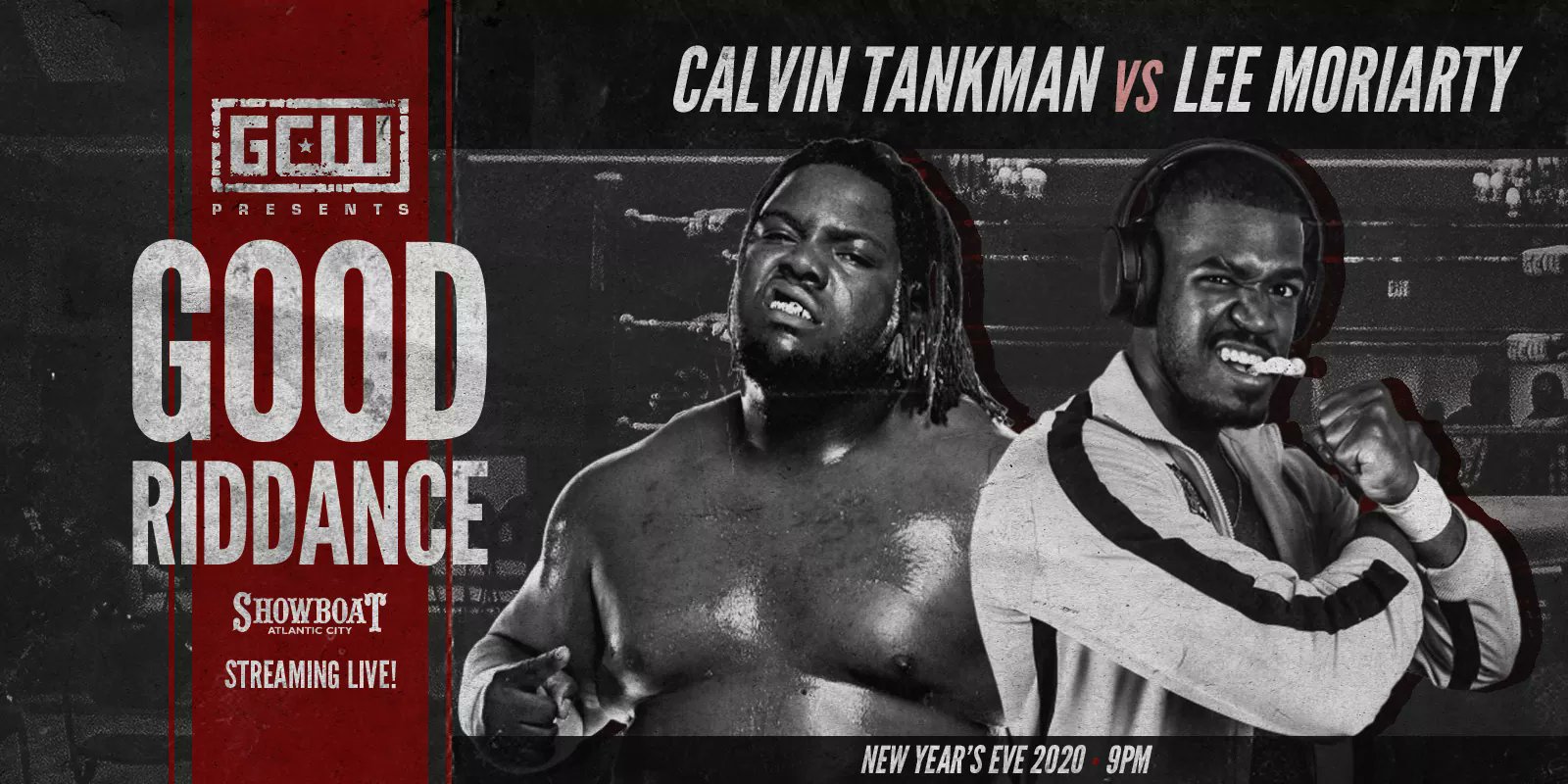 GCW Presents Good Riddance
Calvin Tankman vs Lee Moriarty
What a complexity of styles set to take place between these two men square off against one another. Moriarty has had a stellar 2020, earning the acclaim of fans and his peers alike. For Tankman, the massive man will strike hard and often as he faces off against Moriarty. The key to success with any match that shares a complexity of styles is either man staying to their strengths. It is also crucial to keep themselves away from the strengths of their opponents.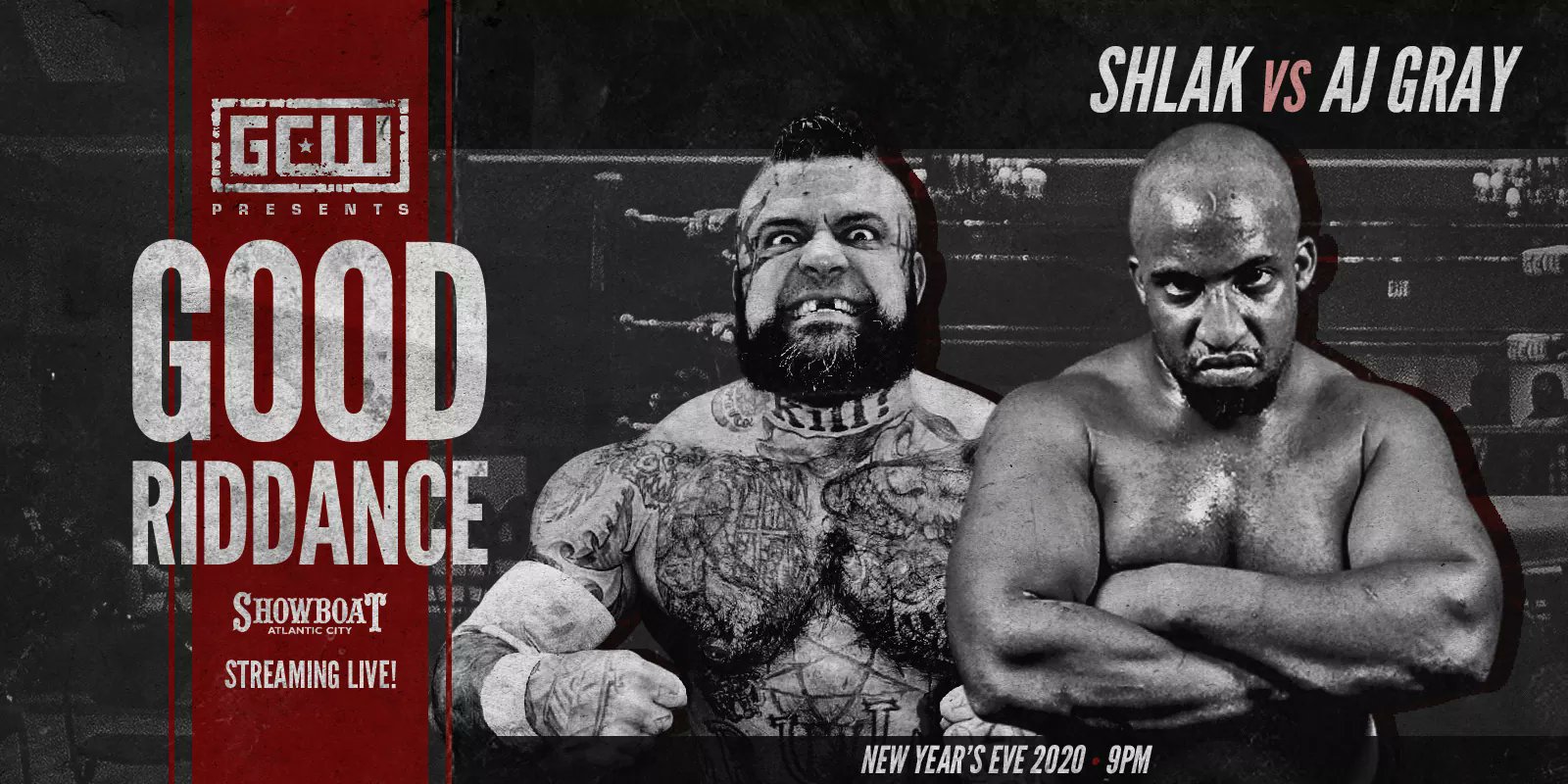 SHLAK vs. AJ Gray
If a word could be used to describe best what fans will witness on this night, it would be PAIN. Gray and SHLAK will strike each other with everything and anything to ensure that their opposition remains in this match. SHLAK fans are well aware of the Death Match General's ability to inflict pain equal to his contemporaries. The challenge here will be will Gray be able to withstand the violent nature of SHLAK. A simple answer is certainly. Regardless of whether or not Rich Homie Juice can withstand SHLAK's attack or not the question is, will SHLAK be ready for Gray?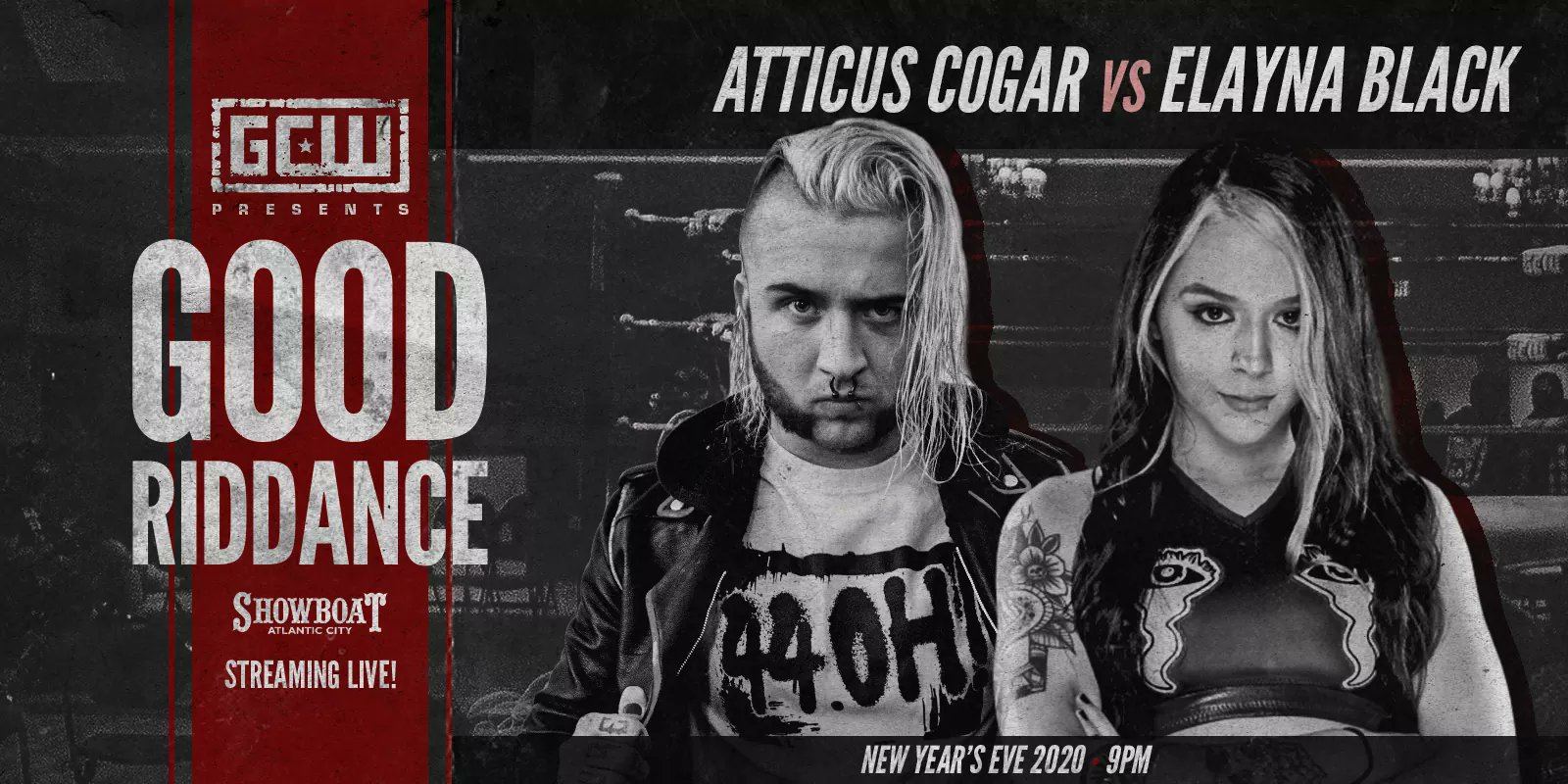 GCW Presents Good Riddance
Atticus Cogar vs. Elayna Black
Buckle up, folks; this is going to be a bumpy ride. Cogar is considered by some among the ones to watch when it comes to the future of the Death Match. He will have his work cut out for him as he faces someone he's only faced off against as part of multi-person matches. The Sorceress of Sin is emerging as one of Chicago's brightest young talents. As only a veteran of two years, Black steps in the ring for GCW for only the fifth time. She is laser-focused on making sure she walks out of Good Riddance triumphant.
2020 All-Star Scramble
Mance Warner vs. Chris Dickinson vs. EFFY vs. Blake Christian vs. Allie Kat vs. Cole Radrick
The words All-Star couldn't be better described than it could here. Each of these men or women have all made a meaningful impact in GCW. With Mance Warner, Dickinson, and EFFY, it feels like an older guard versus a new guard. When considering Christian, Allie Kat, and Radrick also key threats to walk away as the winner of this match. It is too close to pick a winner as each of these talents are familiar with one another prior to the match. If 2020 is any indication of whether or not deciding who the winner could be then Blake Christian may be the favorite.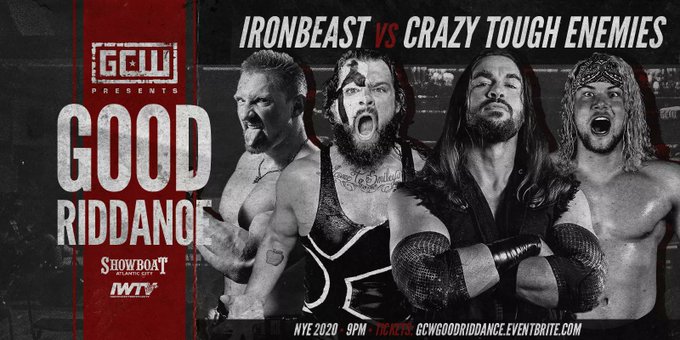 GCW Presents Good Riddance
Ironbeast vs. Crazy Tough Enemies
These two pairings are sure to get those in attendance or watching's blood pumping. Shane Mercer and KTB come together when facing Joshua Bishop and Matthew Justice in what will be a fierce battle. Mercer and KTB are on the same side here and are sure to take the reckless duo of Bishop and Justice. Bishop and Justice have come together this past year and appear to be on the verge of something quite special. For Mercer and KTB, they are sure to bring their hard-hitting set to this matchup. Which of these two teams are sure to stand tall?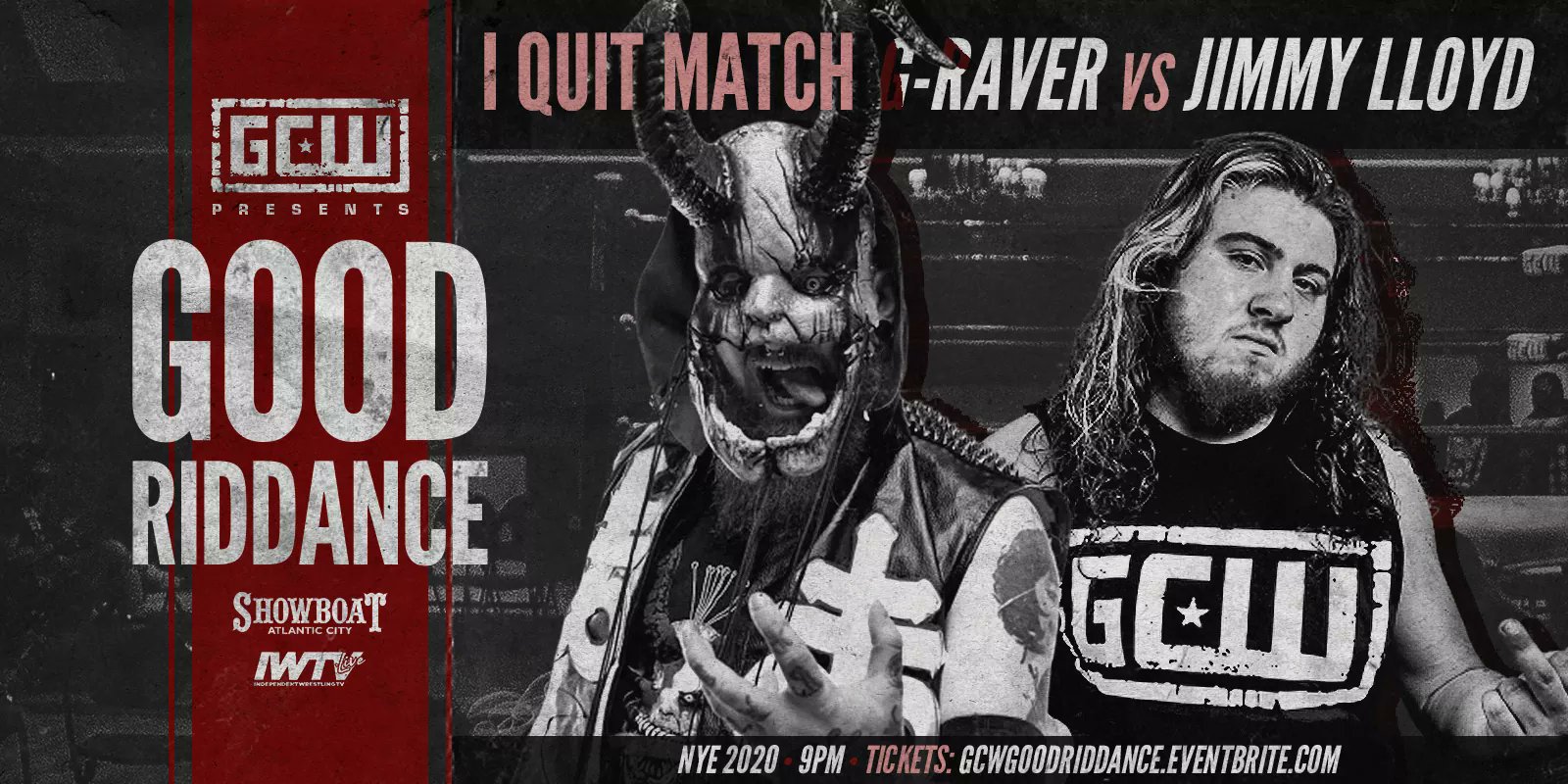 G-Raver vs. Jimmy Lloyd
The ferocious and intense G-Raver steps into GCW for the first time this past year. This time around, he steps into the ring with Jimmy Llyod. They are no strangers to one another either. This is the first time they have faced each other one on one since 2019. Both have been on the same side of the ring, but this match comes at the end of a year in these unprecedented times. The stipulation of an 'I Quit' Match will only add a new wrinkle to these two long-familiar foes.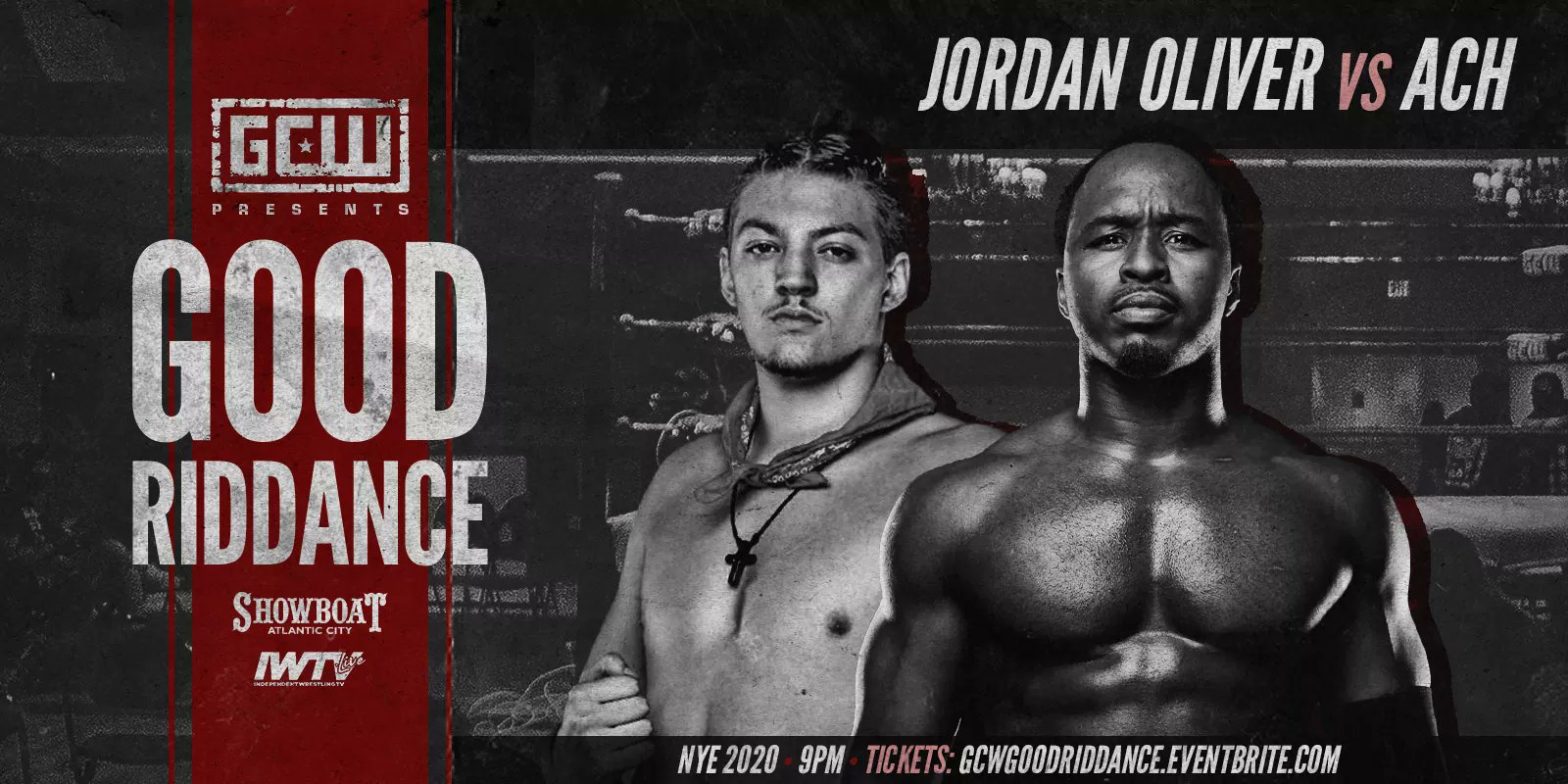 Jordan Oliver vs. ACH
Two of the most exciting men in independent wrestling today face off against each other to close out 2020. Oliver had been turning heads throughout 2020, whether it be in MLW, GCW, or other promotions on the independent scene. They've crossed paths with one another in the past, but this one will be different. Both athletes will work to put together the most exhilarating match of the night. Will Oliver close out 2020 on a high note, or will ACH once again ride high moving into 2021?