The story of Fred Rosser is a tumultuous one. His career has always been about change, about evolving and altering himself. From a member of the Nexus to a prime-time player to an indy circuit journeyman, Rosser has done it all. Now a part of New Japan Pro Wrestling, the 37-year old seems like he has become the best version of himself. Today, Pro Wrestling Post takes a look at the life and in-ring journey of Fred Rosser, formerly known as Darren Young.
___________________
The Indy Circuit
Born on November 2nd, 1983, Fred Rosser spent his early life watching wrestling in his hometown, Union Township, New Jersey. In his teenage years, he spent his days in backyard wrestling federations, hoping to learn the basics. During his time in high school and the Fairleigh Dickinson University, Fred honed his craft in the world of American football.
Soon though, he moved away from football, instead focusing on his studies and his wrestling abilities. Things finally changed when he went to Camp IWF, a wrestling school that allowed him to professionally train for the future. In 2002, Fred finally debuted on the indy scene, wrestling in locations such as IWF and Chaotic Wrestling. Rosser even won the IWF Heavyweight Championship, and the ECWA Mid Atlantic Championship, in his tenure with the company.
Life In Florida
In 2005, Rosser finally arrived in Florida to work with the WWE. From making cameos on Sunday Night Heat and Velocity to having dark matches on Raw and Smackdown, Fred Rosser did it all. In 2009, he finally signed with WWE, moving to the developmental brand known as Florida Championship Wrestling.
It was here that Fred created the persona of Darren Young, a flamboyant and entertaining rookie. Alongside Percy Watson, the duo became a team known as 'The South Beach Party Boys".
Nearly a year later, Young joined NXT. Unlike the blockbuster third WWE brand, it has become, 2010's NXT was a game show for young talent. Young met his storyline mentor, CM Punk, and the duo immediately clashed in Young's first feud. Punk refused to mentor Young despite seeing potential in him but agreed to help if Young joined his Straight Edge Society.
While agreeing at first, Young later changed his mind, starting a short feud with the society and even standing up to and defeating Punk's enforcer, Luke Gallows. Young earned Punk's respect, but Gallows made Young's life hell out of jealousy. On Week 13 of NXT, fans voted Darren Young off the show.
NEXUS Event
After the NXT Season 1 finale, a group of NXT recruits debuted and attacked Monday Night Raw. They ravaged the arena, attacking John Cena, CM Punk, announcers, commentators, and referees and destroying the ring. These men would become The Nexus, led by NXT Season 1 winner Wade Barrett. The team consisted of David Otunga, Heath Slater, Justin Gabriel, Michael Tarver, Skip Sheffield, Daniel Bryan, and Darren Young.
While Daniel Bryan was initially released from the company, the remaining 7 members became a terrifying new faction, attacking legends and main eventers alike. At one point, John Cena kayfabe injured Darren Young in an attempt to weaken the group, but the Nexus stayed strong.
At Summerslam, the Nexus faced off against Team Cena (featuring a returning Daniel Bryan) in a tag team elimination match. However, Team Cena defeated The Nexus, sapping all their momentum in the process. The next night the Nexus battled team Cena in a series of solo matches, where losing members were exiled from the group. Young lost to John Cena and was exiled, but got his revenge against leader Wade Barrett, turning face.
Following this turn, The Nexus brutalized Young, pushing him into a low midcard position. Young eventually returned to NXT in its new season, NXT Redemption. Now mentored by Chavo Guerrero, a desperate Young turned heel again, targeting Hornswoggle and Titus O'Neil. After countless strange allies, Young ate defeat at the hands of competitors like Titus O'Neil, Matt Striker, and William Regal. Enraged, Young vented his frustrations on O'Neil after a return, battering and defeating him 3 separate times.
Prime Time
Tired of losing, former rival Titus O'Neil joined Darren Young's side, and the newfound allies became friends and heels. The new team was known as the Prime Time Players, who soon moved on to Smackdown. On April 20th, 2012, PTP defeated The Usos in their Smackdown debut.
Slowly, they began seeking a tag title match. After winning a fatal four-way #1 contender's match, PTP challenged then tag team champions Kofi Kingston and R-Truth. Though unsuccessful, the team managed to earn the public's respect. For the next few months, PTP remained in the title picture but never managed to capture the gold.
Things changed forever in 2013 when Darren Young publicly came out as gay. This was a huge milestone, as Young was the first man still contracted with WWE that came out publicly. WWE released a statement supporting Young, and fans around the world shared the sentiments.
Young later revealed how many fellow wrestlers such as Randy Orton and Mark Henry supported him, as well as his old mentor CM Punk and even Big Show, who grew to become one of Young's close friends. Soon after, Prime Time Players turned face, becoming a more relatable and fun-loving duo. Battling threats like the Shield and the Authority, PTP became fan favorites.
Eventually, on the January 31, 2014 episode of Smackdown, Titus turned on Young, splitting up the team. At the 2014 Elimination Chamber, O'Neil brutally beat Young in a singles match, and the duo continued their bad blood for the next few weeks. However, an injury sidelined Darren, postponing their feud. However, in 2015, Young returned, meeting a humbled Titus O'Neil who had recently become a face again.
Putting the past behind them, PTP reunited, defeating teams such as The Ascension, New Day, and Cesaro & Kidd. At Money in The Bank 2015, PTP finally won the tag team titles, defeating The New Day to a huge ovation from the crowd. Young and O'Neil retained the titles at Battleground, but at the Summerslam 2015 event, they lost the titles back to the New Day in a fatal four-way.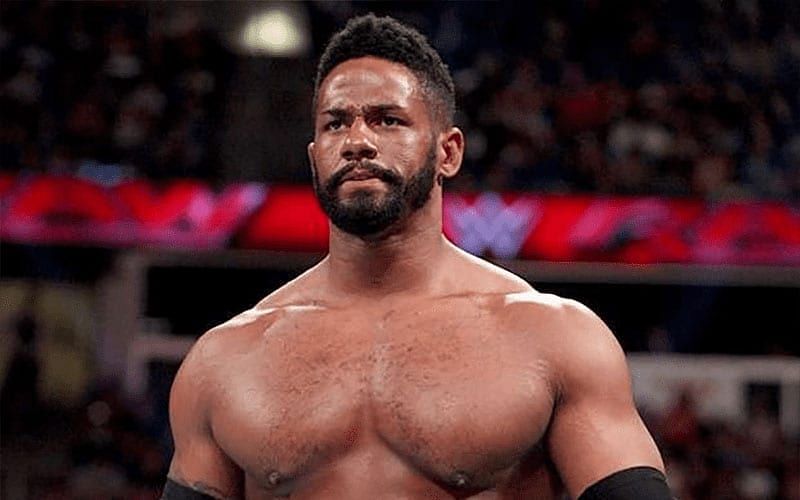 Life Lessons
Slowly but surely, the Prime Time Players began to focus on going solo. In 2016, the team silently and respectfully parted ways. Young initially seemed directionless, but he met a new and unexpected ally soon. On the May 5th, 2016, episode of Smackdown, Young revealed his new life coach, the legendary Bob Backlund.
Seeking to 'Make Darren Young Great Again' (a not-so-subtle reference to Donald Trump's presidential campaign), Young and Backlund began to work together in hopes of making Young successful.
On July 4th, 2016, Young adopted Backlund's cross-face chicken wing as his new finisher and soon became the number one contender for The Miz's Intercontinental championship.
Young and Backlund were drafted to Raw in the 2016 Draft but battled Miz in an IC title match on Battleground 2016. The match ended in a double DQ after Miz nearly attacked Backlund, sending Young into a rage. Young trapped Miz in a crossface chicken wing outside, forcing referees to end the match. Young soon faced a challenge from his old friend, Titus, who defeated Young on Raw via a cheap roll-up.
Young retaliated and did the same next week, resulting in the duo resuming their rivalry. After receiving an injury in 2017, Young was put on the shelf and was soon released by WWE.
The Outside World
Now returning to the indy circuit as Fred Rosser, the man formerly known as Darren Young seemed to be a bit directionless again. However, Rosser began to debut for a variety of wrestling promotions, including Chikara. In 2018, he battled alongside former Nexus allies Michael Tarver and Justin Gabriel in the Chikara: King of Trios tournament. In 2020, Fred Rosser began to work with the legendary New Japan Pro Wrestling, going up against the likes of DKC and Clark Connors.
Soon, he signed a contract with NJPW and joined its active roster. Most recently, on March 23rd, 2021, Fred Rosser debuted on NWA, defeating Matt Cross and Marshe Rockett in a triple threat #1 contendership match for the NWA World Television Championship.