This past Saturday night, we witnessed Victory Road, exclusive to the IMPACT+ App. The star-studded event saw an NJPW debut, a returning legend, and a faction imploding. After the blowout that was Victory Road, all that's left is to pick up the pieces as we head into the biggest show on the IMPACT Calendar: Bound For Glory. Thankfully, Brace For IMPACT for 9/23/21 is here as always to help you sort out the goings-on in this crazy world of IMPACT! Wrestling.
____________________
Brace For IMPACT for 9/23/21
Josh Alexander Kicks Off IMPACT!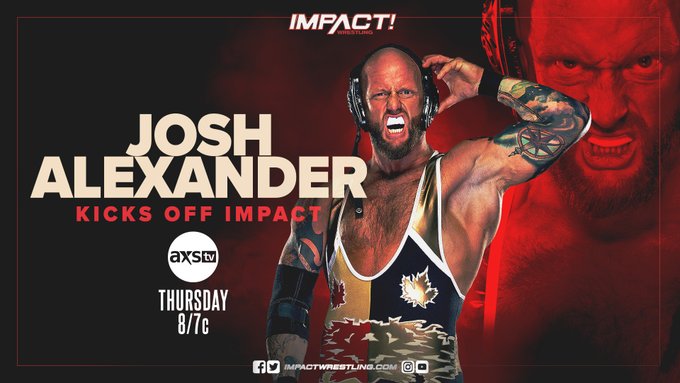 Prior to Victory Road, Josh Alexander was on a quest to prove he was the greatest X-Division Champion of all time. To that end, he faced record 8-time X-Division Champion Chris Sabin in a match for Alexander's title. When Josh Alexander walked away with the title in tow, he seemed secure in his legacy with the title. In a post-match interview, he announced his intention to invoke Option C.
For the uninitiated, Option C is a rule whereby the X-Division Champion may vacate the title to challenge for the IMPACT World Championship. Hulk Hogan created the concept in 2011 to satisfy then-X-Division Champion Austin Aries' grudge against Bobby Roode. Since then, four other wrestlers have invoked Option C to challenge for the IMPACT World Championship. On Wednesday night, Josh Alexander kicks of IMPACT! by relinquishing the X-Division Championship.
Rohit Raju vs Chelsea Green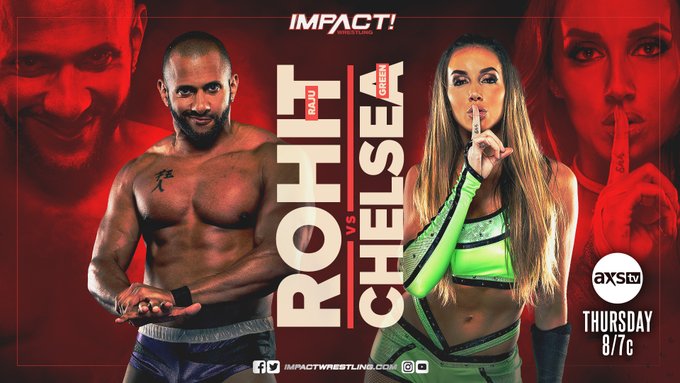 At Victory Road, Matt Cardona defeated Rohit Raju in a No-DQ match after Raju injured Chelsea Green. The future Mrs Cardona assisted in the win, contributing to several combos with her fiancee. Now all that's left is for Raju to face comeuppance at the hands of Chelsea Green herself.
On Twitter, Rohit Raju seemed rather flippant about the upcoming match, tweeting "Well, she had a good run. Don't @ me when she gets dropped on her dome piece." By contrast, Chelsea Green came across more reserved, saying "Time to end this clown." Will Chelsea Green put this feud to bed once and for all? Find out Thursday night on an all-new IMPACT Wrestling on AXS TV.
Brace For IMPACT for 9/23/21
Hikuleo (w/Chris Bey) vs David Finlay (w/Juice Robinson)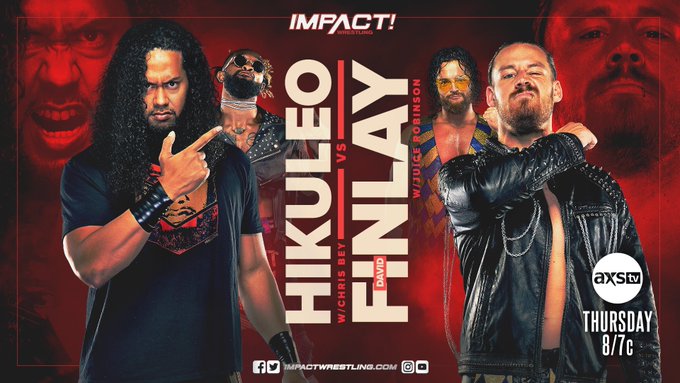 It's safe to say that Bullet Club is here to stay in IMPACT Wrestling. While Jay White has some business to attend to in NJPW, he's sent an emissary by the name of Hikuleo. The younger brother of Guerillas of Destiny aligned with Chris Bey in the war with FinJuice. Hikuleo made his IMPACT Wrestling debut at Victory Road in a win over FinJuice.
Tonight night, he debuts on AXS TV to face David Finlay of FinJuice in singles action. With tensions escalating between FinJuice and Bullet Club, one imagines Bey and Juice will get involved in some fashion. It can't be long before these teams meet in a mach with championship implications. The Bullet Club/FinJuice rivalry rolls on in IMPACT Wrestling this Thursday night!
Mickie James To Appear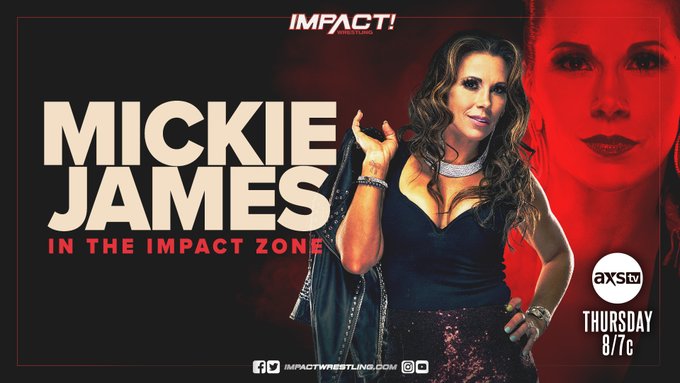 While we saw numerous title matches at Victory Road, the Knockouts Championship was conspicuous in its absence. Deonna Purrazzo did appear at the event, laying into Trey Miguel following the 5-way scramble. As Purrazzo pummeled Miguel, Mickie James appeared on the scene, mirroring the post-match beating from NWA 73.
Prior to the beatdown exchange, these two had been exchanging some very heated promos. We should expect much of the same on Thursday night. However, will it also be the night Mickie James officially challenges Deonna Purrazzo for the Knockouts Championship?
What Else To Expect
Rhino decides whether to stay in Violent By Design
Su Yung and Kimber Lee kidnapped one of the Swingerellas at Victory Road. What do they have planned?
Speaking of the Swingerellas, what are Johnny Swinger's plans for Bound For Glory in Las Vegas?
*****
Stay tuned to the Pro Wrestling Post for this and additional stories from the wrestling world. Readers can rely on Pro Wrestling Post to be their daily source for all things inside the squared circle. As a result, readers can expect daily news, history, and so much more. Please visit IMPACT Wrestling's official website here for news and information on the promotion and upcoming events.