With the glut of wrestling on TV, you just can't watch everything.
And unfortunately, and maybe even unfairly, IMPACT sometimes gets lost in the shuffle.
But having seen many excellent Bound For Glory pay-per-views over their historic 19 years and with this one loaded with world-class talent, it was an intriguing, can't miss package.
This is a jaded fan and journalist's take on Bound For Glory 2023.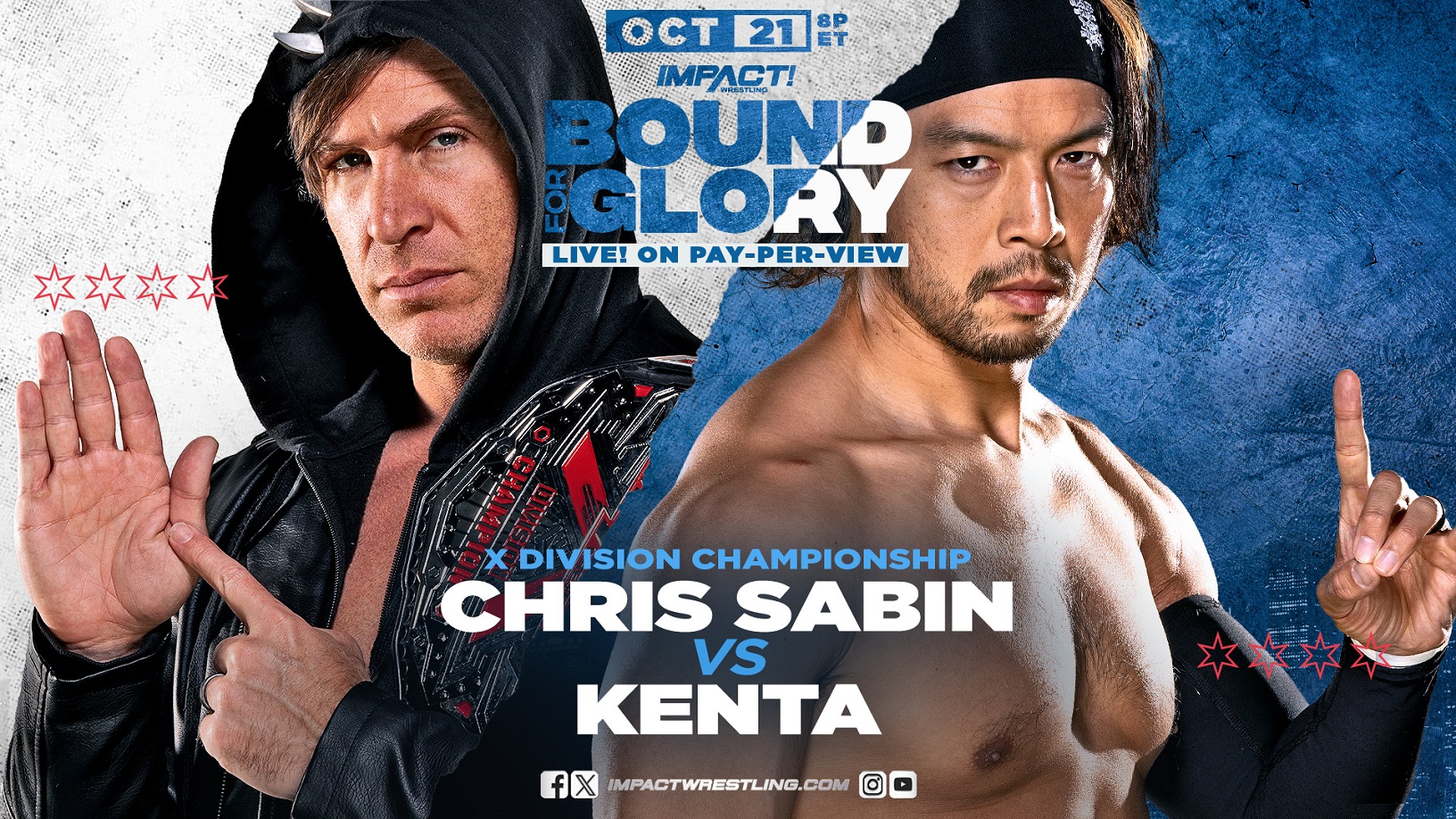 Bound for Glory 2023
X Division Championship
Chris Sabin vs. Kenta
Two great veteran pros put on a clinic in the opener as they went move for move in a highly physical contest.
Exhibiting both excellent mat grappling and high-flying action, the champion Sabin retained his X Division Championship with the Cradle Shock.
This one was a crowd-pleaser for sure, and with former partners Sabin opening and Alex Shelly closing, this was bound to be a glorious pay-per-view. 3 1/4*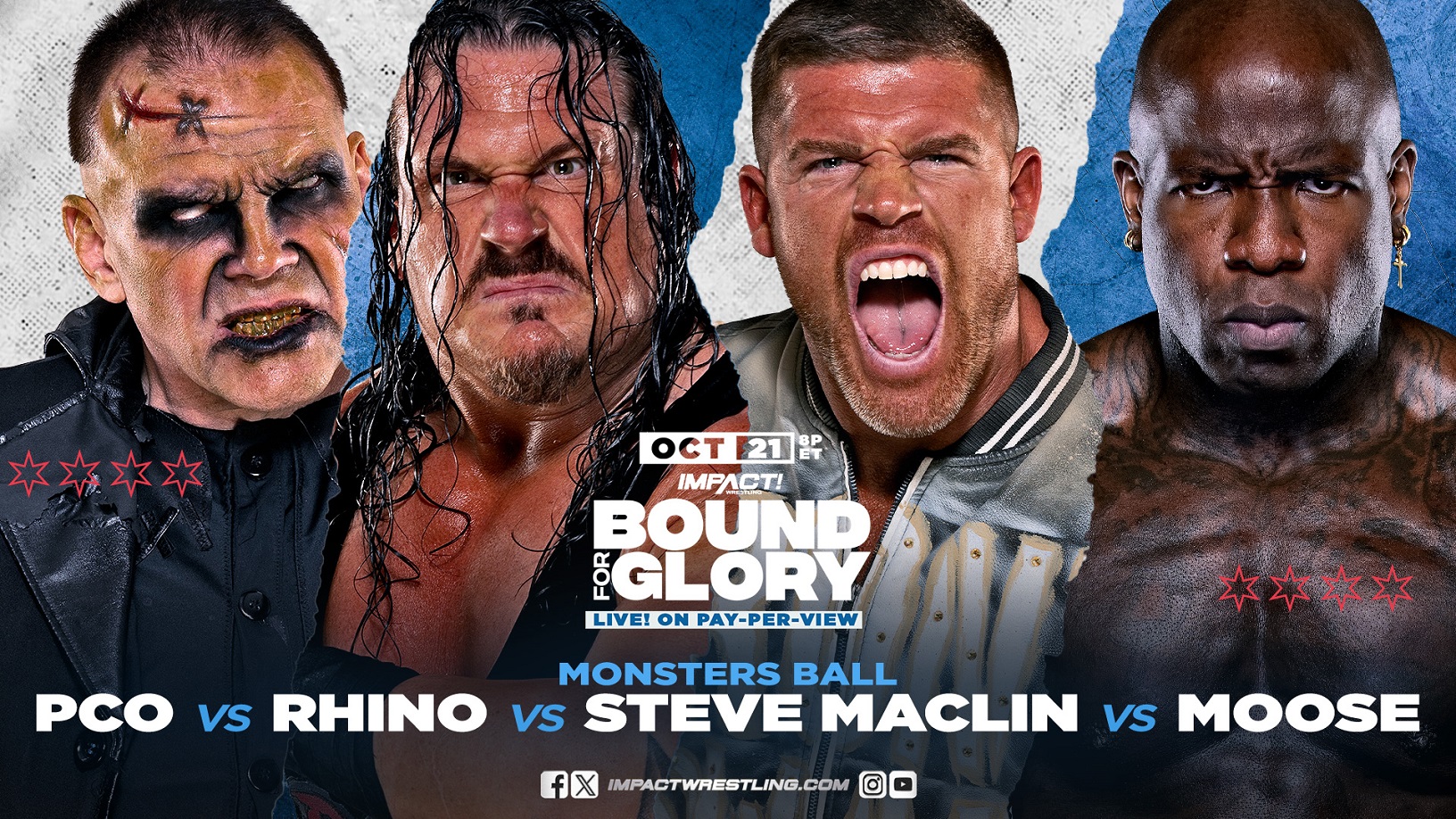 Bound for Glory 2023
Monster's Ball Match
PCO vs. Rhino vs. Steve Maclin vs. Moose

"And now for something completely different…"
Four monsters with monstrous charisma hit each other with everything but the kitchen sink, and the ageless "French-Canadian Frankenstein" PCO was at the center of the action. With thumbtacks sticking in his head and back, he fearlessly flung himself around the ring.
At one point, the 55-year-old took a backbody drop over the top rope, breaking a ladder. It probably didn't do his back much good, either.
PCO took the win over the massive Moose.
While we've seen a lot of this sort of chaos before in endless hardcore matches over the years, this was a superior entry as all involved have wrestling skills and credibility to go with the violence. A fun ride. 3 ½*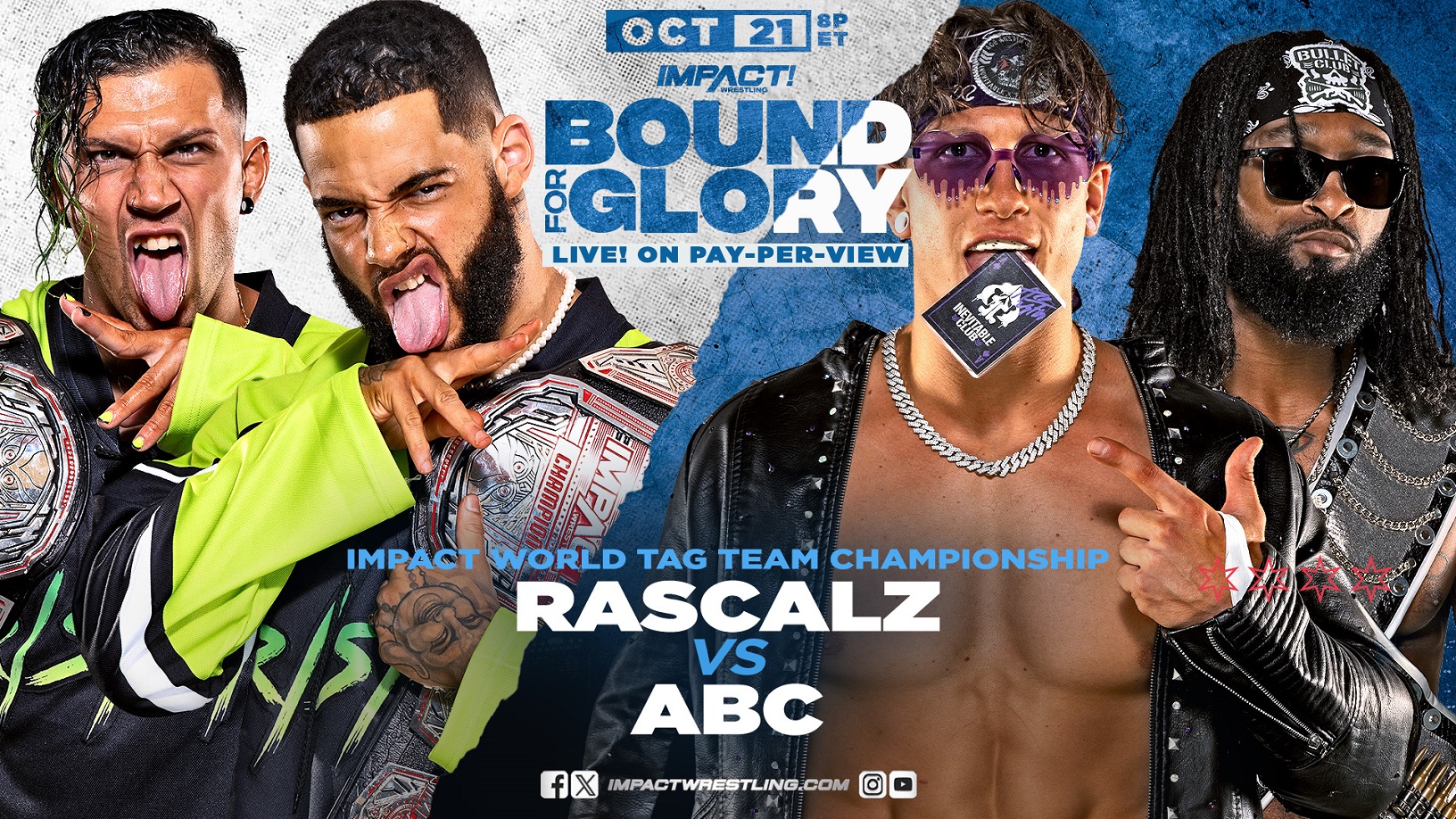 Bound for Glory 2023
IMPACT Tag Team Championships
The Rascalz (Trey Miguel and Zachary Wentz) (Champions) vs. ABC (Ace Austin and Chris Bey)

Two spectacular young teams get to showcase themselves on pay-per-view, and both rise to the occasion.
It was one remarkable move after another, and while I could have lived without a silly finish involving spray paint, you can't take it away from them; these are rising stars with a great future ahead.
A title change with ABC winning only added to the excitement. Good stuff. 3 ½*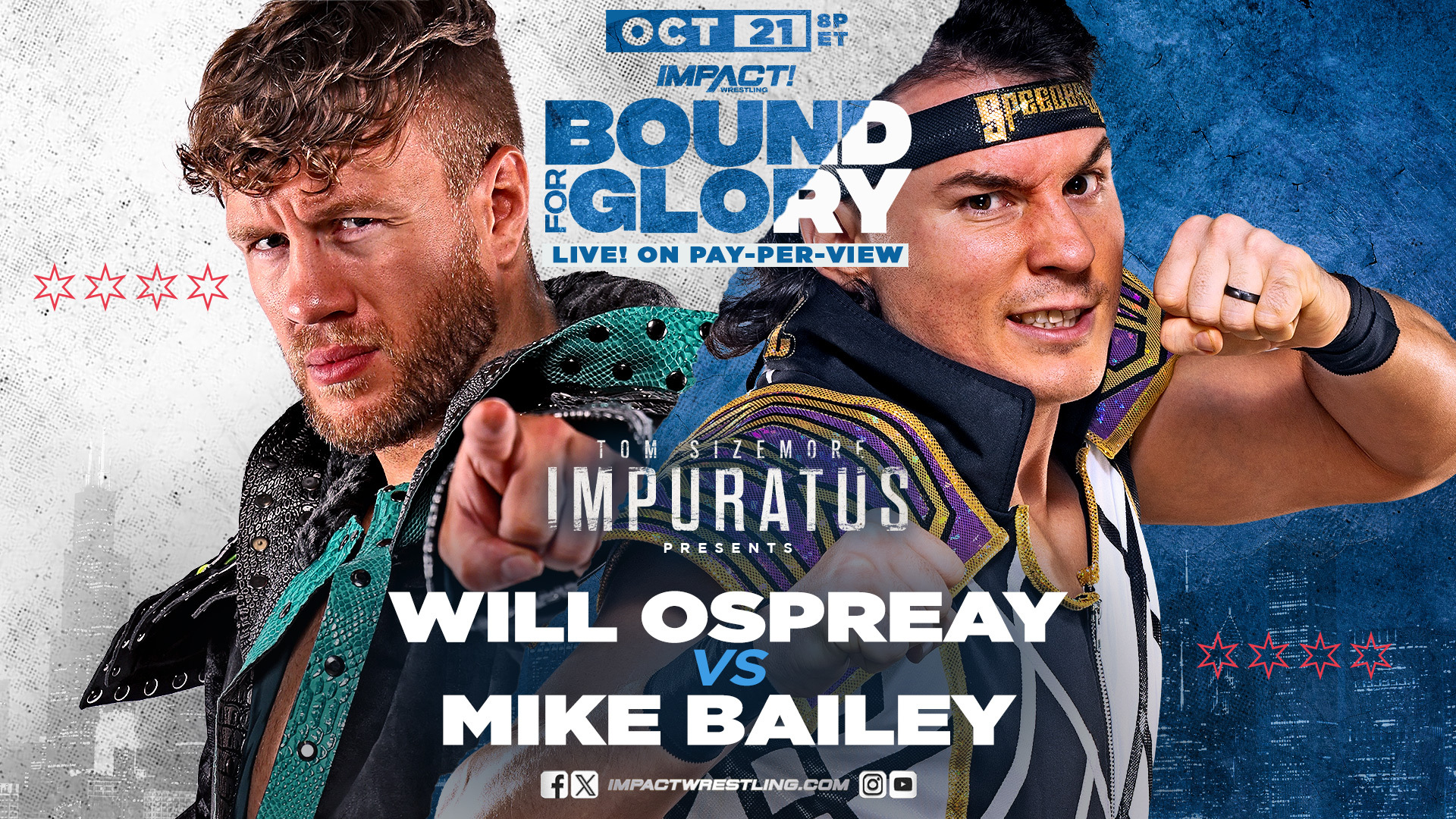 Bound for Glory 2023
Will Ospreay vs. Mike Bailey
Ospreay may just be the best in the world, and this match-of-the-year candidate more than helps his cause.
This was wrestling elevated to Art.
With every move in the book in rapid-fire succession, these two went a grueling nearly twenty minutes, and to say it was thrilling would be a huge understatement.
Ospreay with the win, but this can only elevate Bailey, who came off like a major star who, during the bout, seemed to have a real shot at besting the other-worldly Ospreay.
May they wrestle again; this was magic. 4 ¾*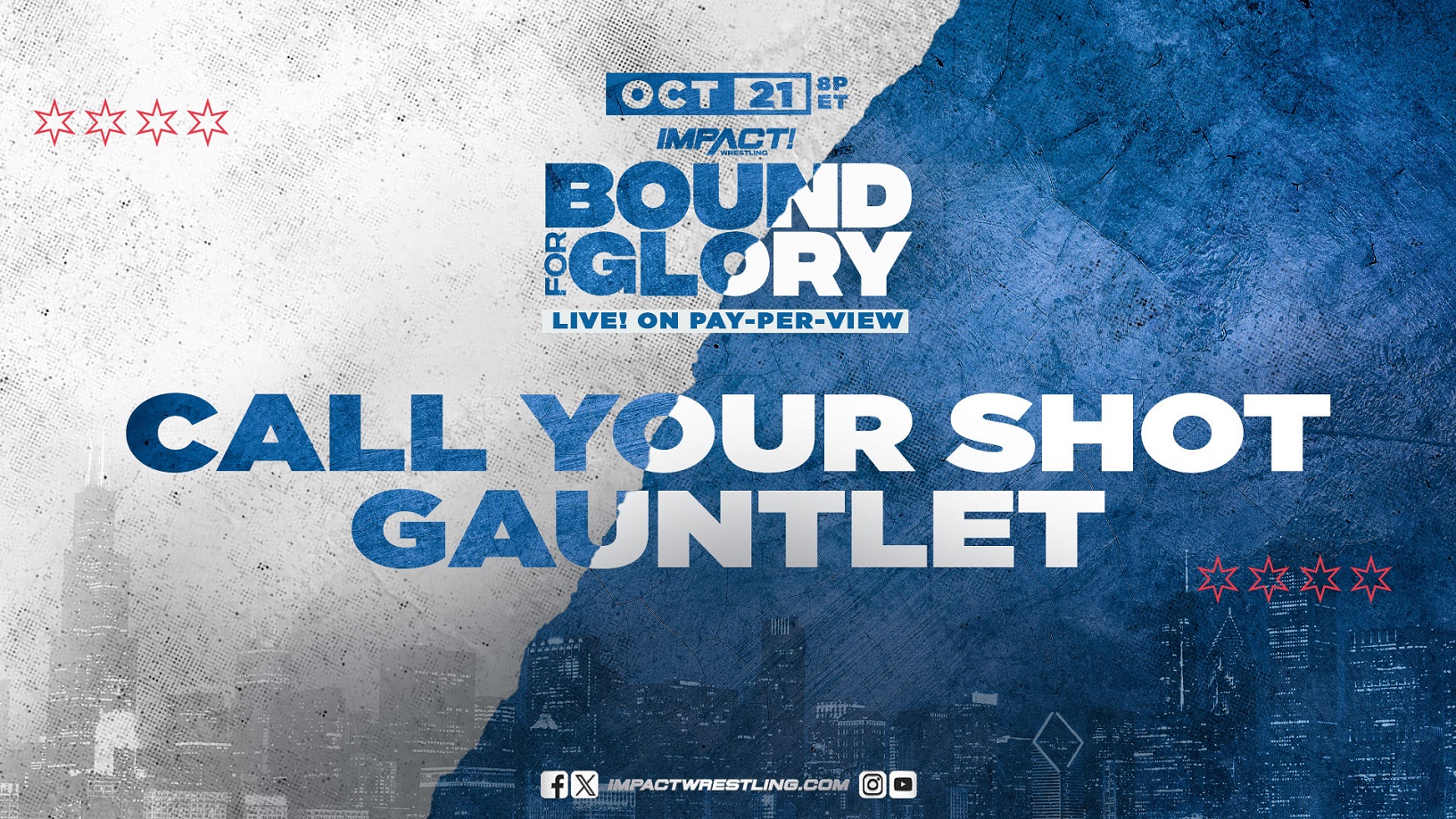 Bound for Glory 2023
Call Your Shot Gauntlet
The winner of the lengthy bout was guaranteed a title shot.
Featuring Kenny King, Jake Something, Eddie Edwards, a returning Juventud Guerrera, Johnny Swinger, Gisele Shaw, Jody Threat, Kilynn King, a debuting and spectacular Sonny Kiss, Bully Ray, Matt Cardona, Jordynne Grace, Eric Young, Joe Hendry, Brian Myers, Heath, Frankie Kazarian, Rich Swann, Jonathan Gresham, Dirty Dango and appearances by Tommy Dreamer and others, this was a fun, colorful match although it was in the death slot following the tremendous Ospreay-Bailey classic.
Gresham tried and failed to eliminate his wife, Grace, which was amusing and different.
The Call Your Shot Gauntlet was an interesting mix of talent in the men's and women's divisions, and they weren't shy about mixing it up with each other, including a shocking finish with Jordynne Grace pinning Bully Ray.
Grace stated that she will call her shot at the Knockouts Championship at their January Pay Per View, Hard to Kill.
Although it had its silly moments, this was much better than most bouts of this type and proved to be a showcase for a lot of deserving talent.  3*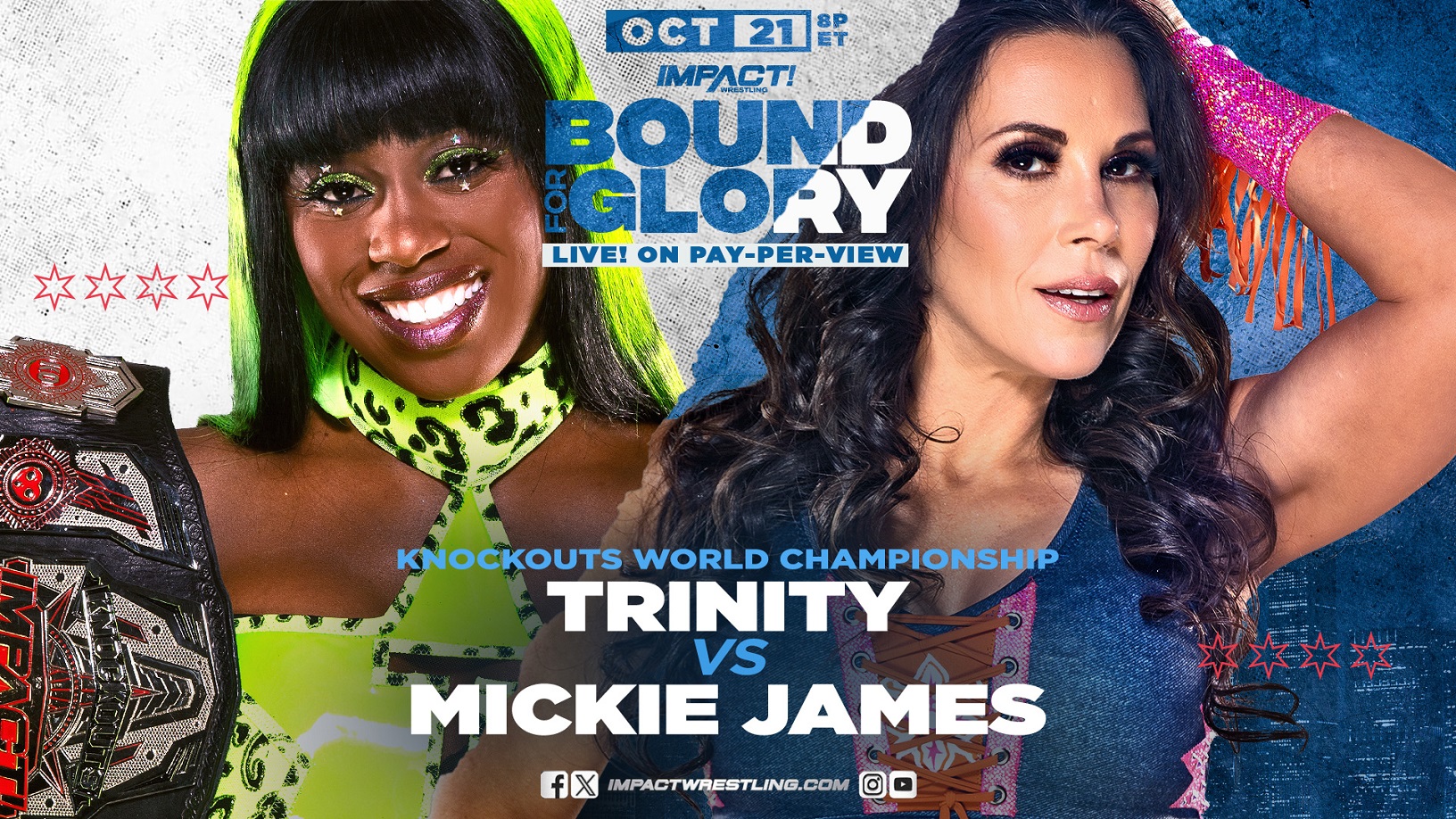 Bound for Glory 2023
IMPACTS Knockouts Title
Trinity (c) vs. Mickie James
Real solid back-and-forth quality match, with Trinity submitting a game Mickie James.
Trinity has real talent and charisma, but the lights in her wrestling boots combined with the gaudy get-up and hair can be a bit of a distraction.  Less is more, as they say. 3*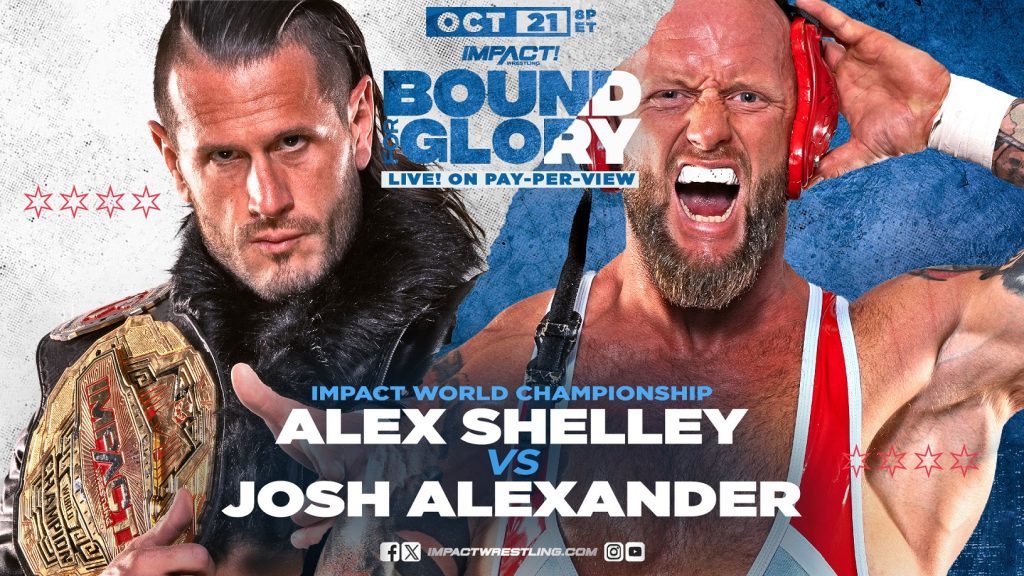 Bound for Glory 2023
IMPACT World Championship Match:
Josh Alexander vs. Alex Shelley (c)
While nothing was going to touch Ospreay-Bailey tonight, these two great veterans put on a top-notch wrestling match with a lot of mat work that made it feel like a competitive sport.
This pair has forgotten more moves than most wrestlers will ever learn.
As the match progressed, they impressed a crowd who had already seen it all through the evening.
Shelley, who many perceive as a tag wrestler due to his long run with the Motor City Machine Guns and The Time Splitters, proved to be a credible champion in taking down the larger, stronger man through his impressive wrestling prowess.  3 ¾*
The announcement that Impact would be rebranding as TNA once again will hopefully give this unsung promotion a boost.
This pay-per-view was on par with AEW's recent Wrestle Dream and absolutely blew away WWE's Fastlane.
Also of note, Impact inducted Traci Brooks, Mike Tenay, and Don West into their Hall of Fame on the pre-show, which proved to be entertaining, humorous, and moving combined. They join Sting, Kurt Angle, Team 3D, Jeff Jarrett, Earl Hebner, Gail Kim, Abyss, Ken Shamrock, Awesome Kong, and Raven in their Hall. It came off as a sincere, classy, and heartfelt outing.
The promotion deserves a larger, wider audience, and hopefully will get just that after putting on this excellent show.
___________
Evan Ginzburg is a contributor for Pro Wrestling Post. He was an Associate producer on the movie The Wrestler and 350 Days, starring Bret Hart and Superstar Billy Graham. He is a 30-year film, radio, and TV veteran.
Check out his Evan Ginzburg's Old School Wrestling Memories page on Facebook and his film Wrestling- Then & Now, starring Killer Kowalski and Nikolai Volkoff. He can be reached on Twitter @evan_ginzburg or by e-mail at evan_ginzburg@yahoo.com.