In a career that has spanned more than a decade, Sesugh Uhaa has proudly showcased his tremendous skillset from his time on the independent circuit to signing with a major promotion.
While the name Sesugh Uhaa may not ring a bell with readers, the Nigerian-American's career began to take off under the ring name Uhaa Nation. The name clearly derives from his actual last name but is as a much a celebration of his culture. But fans have come to know him today as Apollo Crews.
Before exploring Apollo Crews time competing in the WWE it was key to explore his earlier time in the ring. As a teen he attended a military high school but would show a keen interest in various sports on top of amateur wrestling. Nation aspired for more than what living a military life would give him.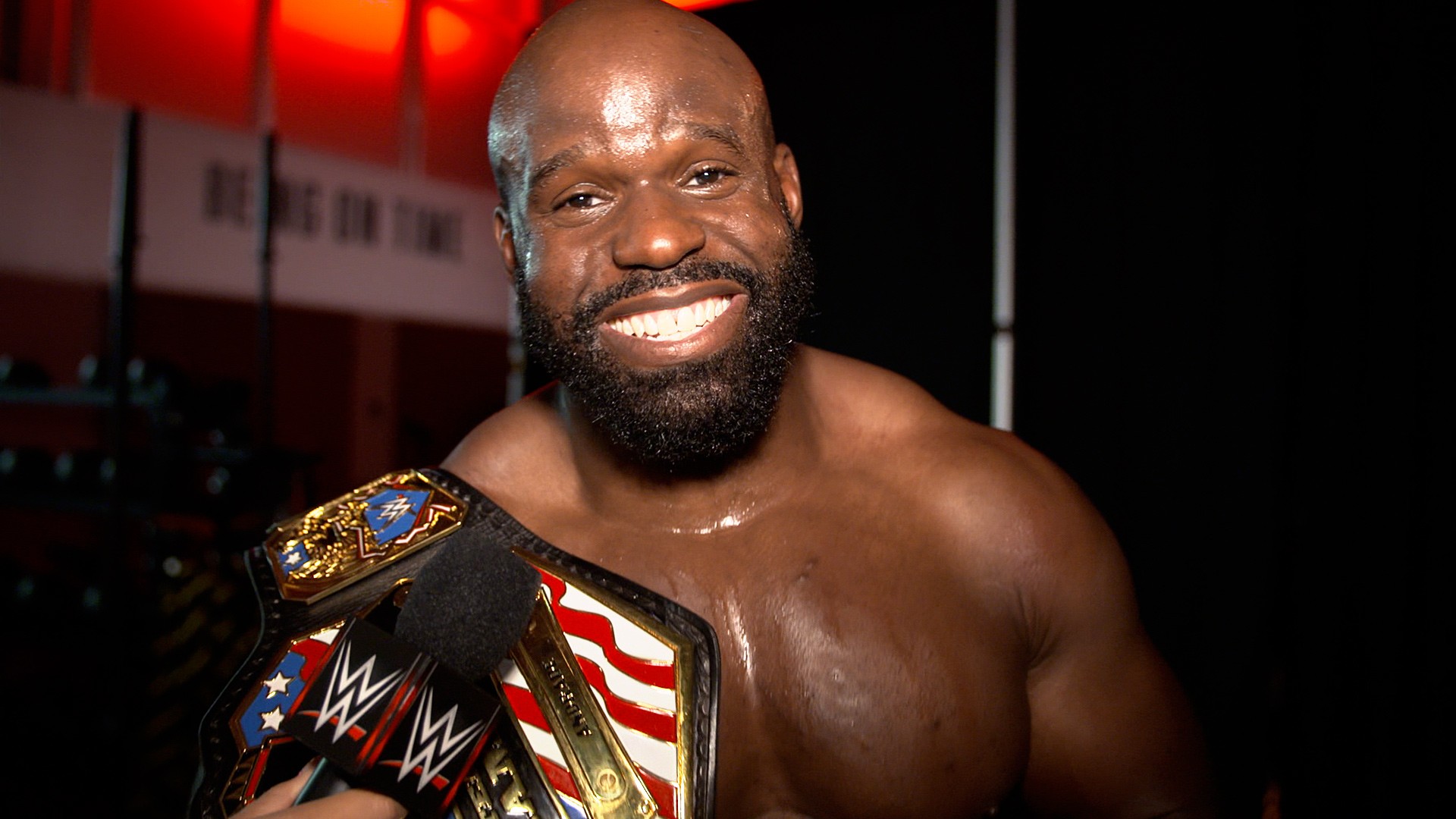 Apollo Crews – The Weight of Uhaa Nation
Whether it was soccer, American football, or track and field, Nation was proving to be an athlete in a number of different sports. He earned the 'Uhaa Nation' nickname when a coach in high school noted that he was 'as strong as a single nation'. After that not only did the nickname stick, but it became the basis for his early career in professional wrestling.
He initially trained under former WWF and WCW talent Mr. Hughes at 21 years of age. Much like a number of emerging talent, Nation would compete in the Georgia area and even compete in Texas as well earning a name for himself. Nation would even train alongside another noted independent talent in AR Fox.
But over the course of the next few years, Uhaa Nation would create buzz for himself competing in Dragon Gate USA and even Dragon Gate in Japan. His unique athleticism and strength was a marvel and certainly made him sought after.
But in that calling for something more and from somewhere else, Uhaa Nation knew that that there were things that he had to work on. In knowing that the emerging star recognized what those things were that he needed to do from the outset on what he needed to improve on.
"Definitely working on my mic work, talking. I'm not the best. I didn't get to do a lot of it on the indies. But as far as learning, I'm game for anything, and I'm just going to soak up any amount of knowledge I can get. You can never learn too much, no matter how far you get.
The fact we get an opportunity to be here with guys who have been around the world and just have that wealth of knowledge, those guys who have been to the stage that we're trying to get to, the fact they take the time out to teach us and help us is amazing. I'm definitely going to take advantage of it.
I'm going to soak everything up that they tell me, like a sponge, incorporate it into my style and try to find that happy medium, where it's some of the stuff I do, along with what they show me. From there, hopefully everything takes off and goes smoothly."
– Apollo Crews on what he needed to work on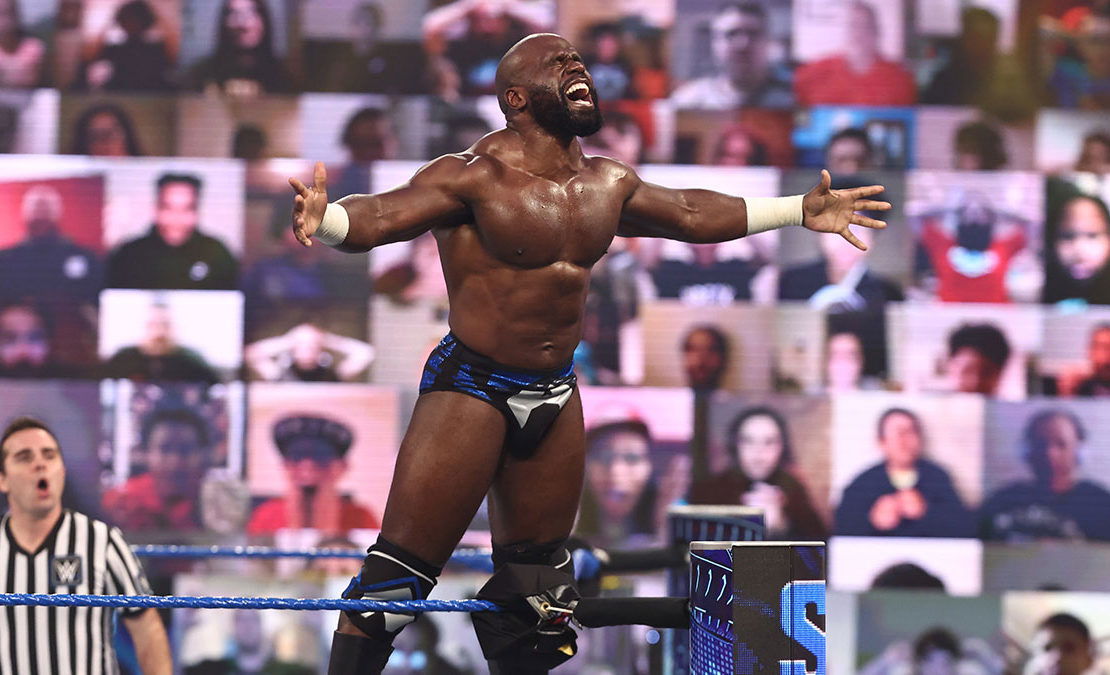 He would get that opportunity to grow when in 2015, he would sign with the WWE's developmental promotion after a successful tryout camp with the company NXT. Nation would compete for EVOLVE during the promotion's event on the WrestleMania week in 2015. The match would be his final for the promotion and would seamingly usher in his transition to the WWE.
After a few months with the brand, Nation would be renamed Apollo Crews. He would spend a brief time in NXT before being moved to the company's Raw and Smackdown roster. After some time on Raw it he would join Titus O'Neil and Dana Brooke as part of Titus Worldwide and The Titus Brand.
So while it was an opportunity for him to showcase more character he needed to stretch his legs and be part of meaningful feuds. It was also during Crews time with Titus Worldwide that his name would be shortened to simply be 'Apollo' a little over a month into 2018. While it could be simply chalked up to Crews being simply another victim of the first name only list of wrestlers in the company the rationale as to why it was dropped goes a little further.
What would be revealed that the Crews name according to actor Terry Crews was where the name for Nation came from. While he had nothing against the talent, Terry Crews said that the name was 'stolen from him' however, the name was also believed to be dropped because of the publicized mass shooting that took in place in Florida by Nikolas Cruz of the Marjory Stoneman Douglas High School.
After a brand shakeup, Crews would move to Raw and would begin a quest to capture the United States Championship. It would ultimately result in Crews capturing the title. This title run was also part of a feud that he had engaged in with The Hurt Business. And after countless attempts by MVP to defeat Crews, it would be fellow Hurt Business member Bobby Lashley that would defeat Crews and capture the title.
But it was after nearly six years of being in the WWE that we saw a side of Crews that allowed him to tap into his Nigerian heritage. After a series of matches and losses to Big E for the Intercontinental Championship, Crews would usher in a Nigerian accent and claim to finally embrace who he really was.
While actually of Nigerian decent, and the accent surprized many it was a character that lent him the chance to considered more than a talented in ring talent. Crews would be flagged by Commander Azeez (formerly Dabba Kato) and would capture the Intercontinental Championship.
"The character, it was great for me. I was doing something completely different. I never thought I'd be doing something along those lines, but for me, I was like, this is what I have to do. I'm gonna jump into it and I'm gonna give it everything that I have, and do it to the best of my ability.
"You know, I really enjoyed what I did with the heel character and being able to represent Nigeria, even though… the accent was one thing, you know what I mean? It is what it is..But that is a part of who I am.
You know, those are my roots, and I wanted to represent that. I was glad that I got to do that. And not that it's not part of who I am anymore, but we're just taking a different approach."
– Apollo Crews on tapping into his Nigerian heritage

To have the opportunity to embrace his heritage and showcase it on-screen was something not only that Crews enjoyed but something he needed to do. From a character standpoint, the opportunities became few and far between his US title run and this Intercontinental Championship run. After his time with this character came to an end, Apollo Crews would return back to NXT.
At one time he was one of the more sought after independent stars in wrestling. Now he rejoins the brand that has lent him the same opportunities that he had a chance to be a part of once again. Crews was giving back and helping to elevate other young and emerging talent such as Carmelo Hayes and Grayson Waller.
The final chapters on his career have yet to be written. Crews' athletecism, workmanship and commitment to his career is something he carries with him. He carries with him the pride of a nation. A nation that equally embraces its stars as well.