It is finally time for one of the biggest nights of AEW'a year; AEW Winter Is Coming 2021! Winter Is Coming 2020 was a huge show. First, it had the epic debut of Sting. Then, it had the AEW World Championship match where Kenny Omega defeated Jon Moxley. It also introduced the alliance between AEW and IMPACT Wrestling. How can AEW possibly top that colossal night?
What will we see at Winter Is Coming 2? I think an AEW World Championship match between Hangman Page and Bryan Danielson will do the trick of meeting the high standards of last year's show. Let us find out more about the massive show in Garland, Texas, in the latest edition of AEW Dynamite IGNITE for 12/15/21.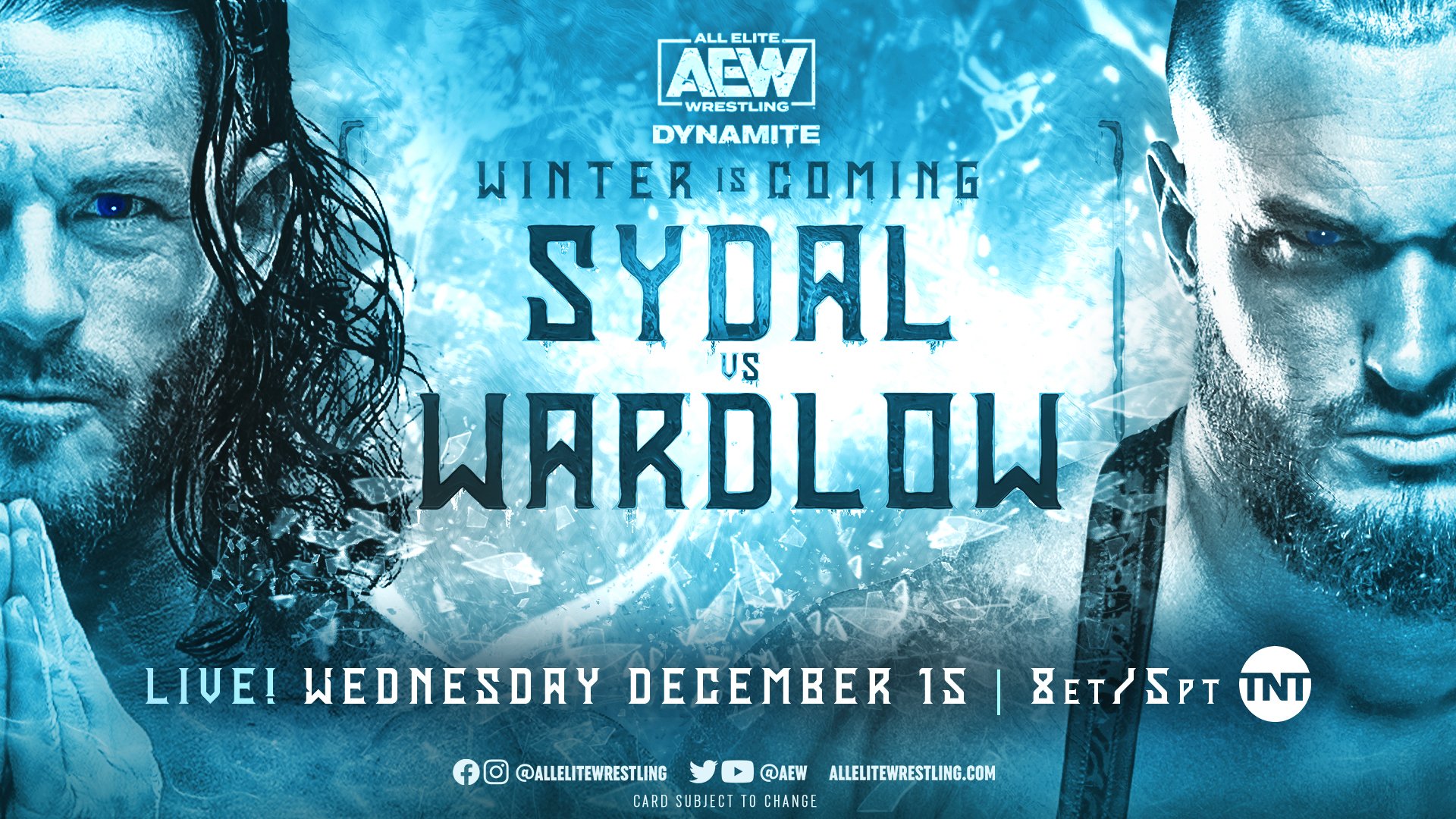 AEW Winter Is Coming 2021
Matt Sydal vs. Wardlow
Last week, Wardlow and Matt Sydal were part of the Dynamite Diamond Battle Royale. On the huge Winter Is Coming event, they will face off against each other in a singles match. It certainly is a contrast of styles.
Sydal has made his career with his impressive aerial style. Wardlow has made his impact with his power and dominance of his opponents. So what will happen on Wednesday night? It could be a fun match on a stacked Winter Is Coming card.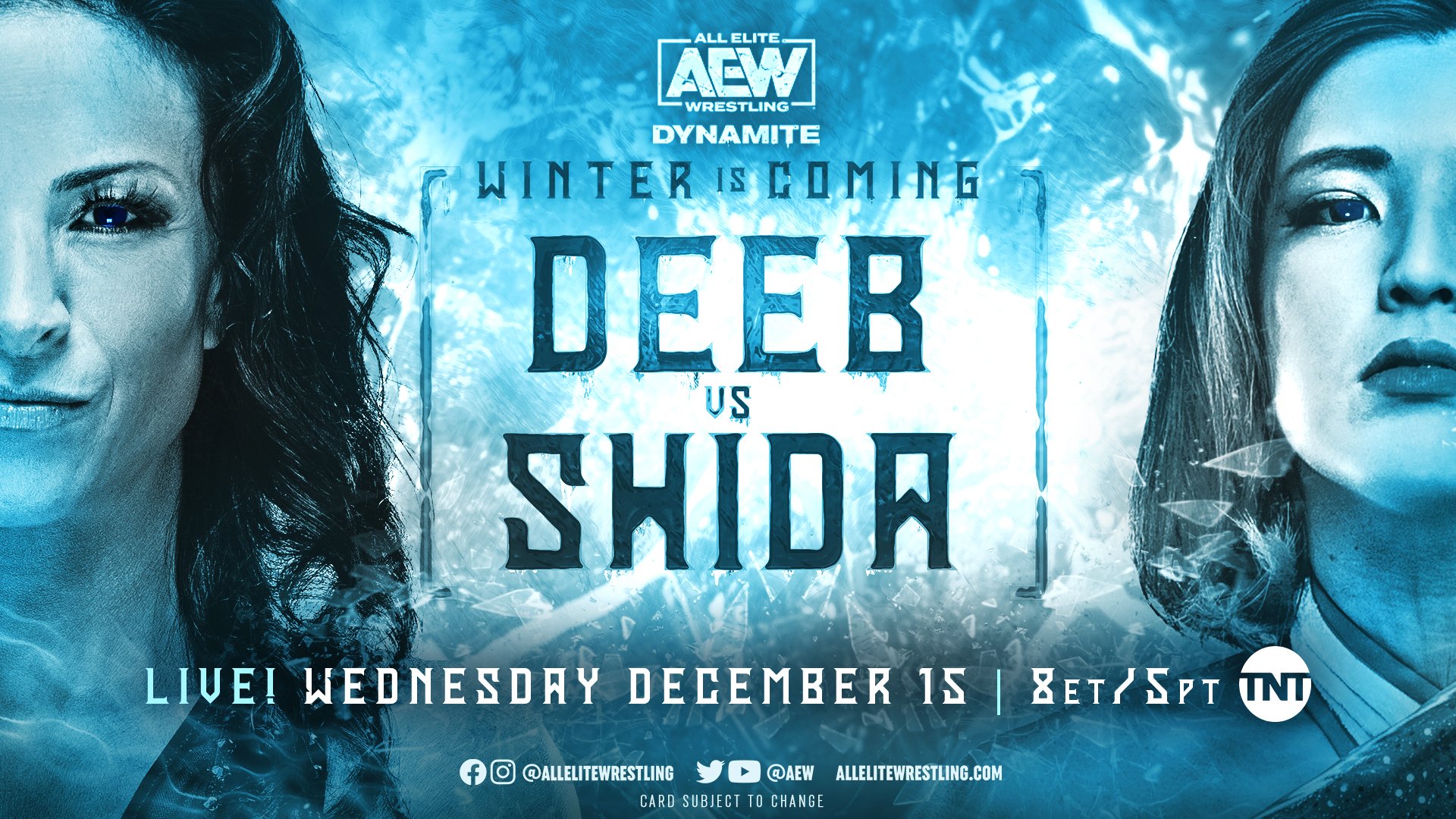 Serena Deeb vs. Hikaru Shida
It is time for the Rubber match!
Serena Deeb and Hikaru Shida have had a very personal rivalry in recent months. Serena Deeb was the one who spoiled Shida's 50th victory celebration. Deeb defeated her and attacked Shida with the trophy she would have won that night. 
In their TBS Championship tournament rematch, Shida got her revenge and defeated Deeb. So, after two excellent matches, what will they do for the third and deciding match? It is hard to pick a winner based on the previous matches. But when you have two of the best in the AEW Women's Division facing off, then everyone's a winner.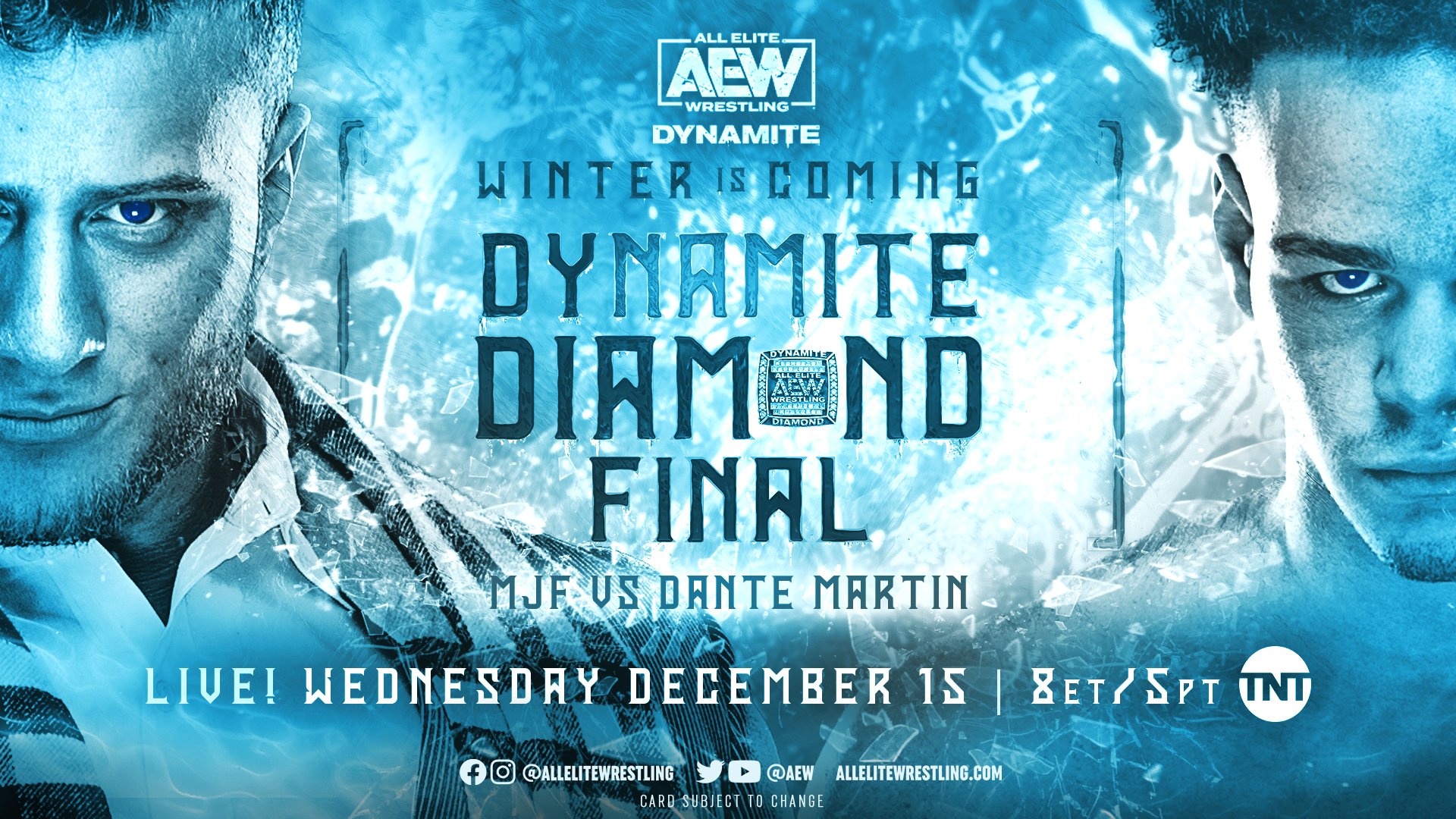 AEW Winter Is Coming 2021
MJF vs. Dante Martin
(Dynamite Diamond Final)
The Dynamite Diamond Final will happen at AEW Winter is Coming. It is MJF, the two-time champion hoping to keep his ring. He is the only person to ever hold the Dynamite Diamond Ring, and that ring has become a significant factor in his matches time and time again. He has talked frequently about how much it means to him. Will he become a three-time winner after Winter is Coming? 
His opponent is the 20-year-old Dante Martin. Martin has impressed with some incredible aerial offense in recent weeks. He double-crossed Team Taz so he could reach the final last week. Will Team Taz try to ruin his chances? And what will MJF do to keep the ring? Dante Martin faces some huge odds in the biggest match of his career.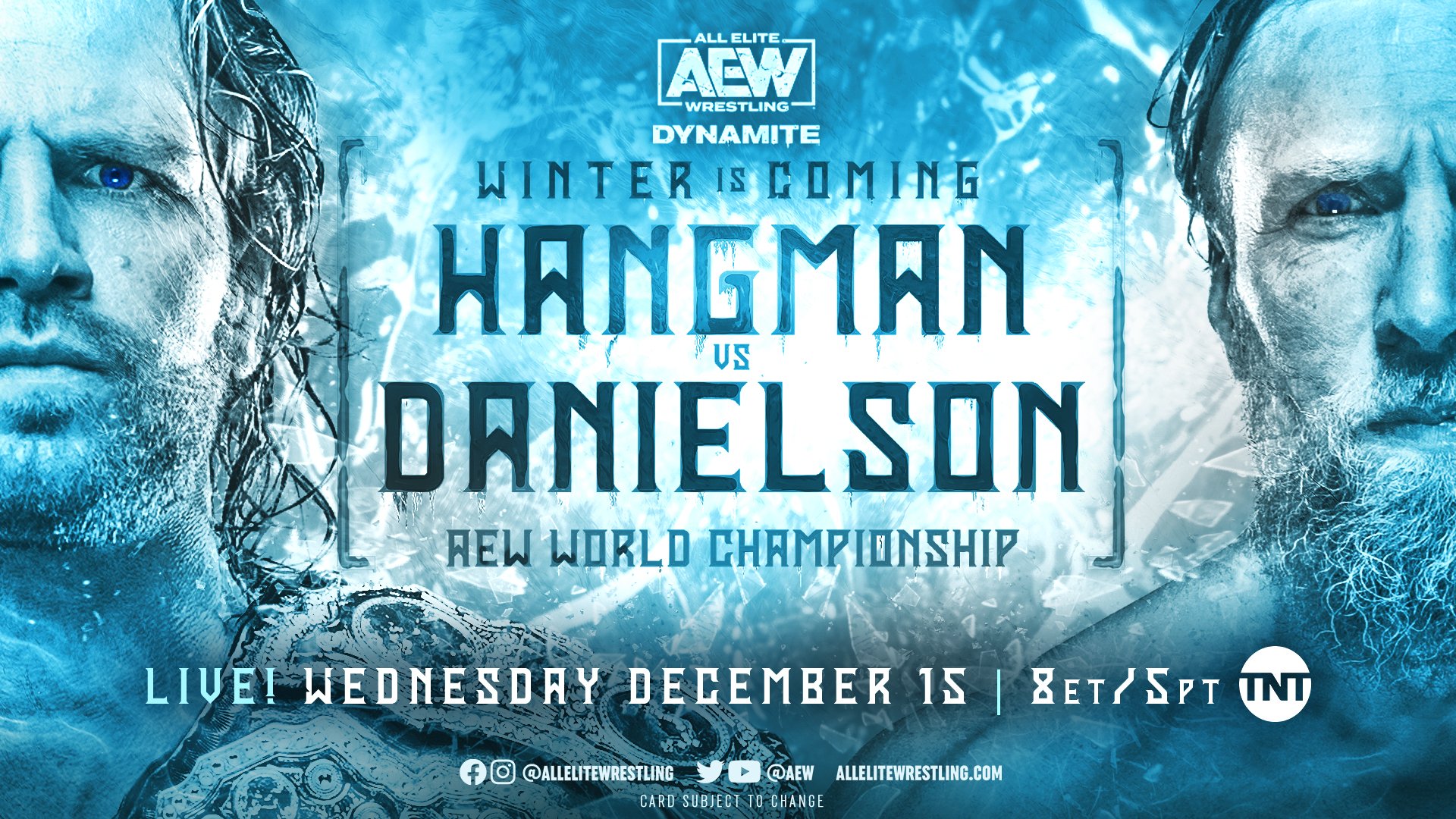 AEW Winter Is Coming 2021
Hangman Page vs. Bryan Danielson
(AEW World Championship Match)
It is time for one of the biggest matches of the entire year, and we get to see it at AEW Winter Is Coming.
Bryan Danielson has seemingly turned to the Dark Side in recent weeks. After winning the AEW Eliminator Tournament at AEW Full Gear, he has been a truly cocky and vicious competitor. He has brutalized members of the Dark Order in the last four weeks. Nevertheless, he seems quite confident in his ability to take the AEW World Championship for the very first time.
This will be Hangman Page's first title defense since winning the title at AEW Full Gear. It was an emotional two-year journey for Hangman Page to win the AEW World title finally. Can Hangman Page be ready for his most dangerous challenge yet? It would be devastating to see him lose the title so quickly. But it will be a memorable main event to end another huge AEW Dynamite.
*****
Stay tuned to Pro Wrestling Post for this and additional stories from the wrestling world. Readers can rely on Pro Wrestling Post to be their daily source for all things inside the squared circle. As a result, readers can expect daily news, history, and so much more. Please visit All Elite Wrestling's official website here for news and information on the promotion and upcoming events.