Welcome to the latest edition of AEW IGNITE for 9/2/20! After three weeks, AEW is finally back on Wednesday nights. This is the go-home show for AEW All Out.  This week will have some very unique matches, to say the least. Let us see what else they have in store for us with this week's unique Dynamite!
Thunder Rosa in Action
It is safe to say the weakest part of AEW is the AEW Women's Division. A combination of injuries and a lack of television time had prevented the division from building many meaningful feuds. Hikaru Shida was in dire need of a truly credible challenger to her title. Enter Thunder Rosa.
In a shocking moment on the August 22nd edition of AEW Dynamite, NWA Women's Champion Thunder Rosa arrived to challenge Shida for the AEW Women's Championship at AEW All Out. We would amazingly be getting a cross-promotional match-up between some of the best of NWA and AEW wrestling has to offer. On Wednesday night, Thunder Rosa will make her AEW in-ring debut. It will be a chance to showcase a great wrestler to a whole new audience. I cannot wait.
Chris Jericho vs. Joey Janela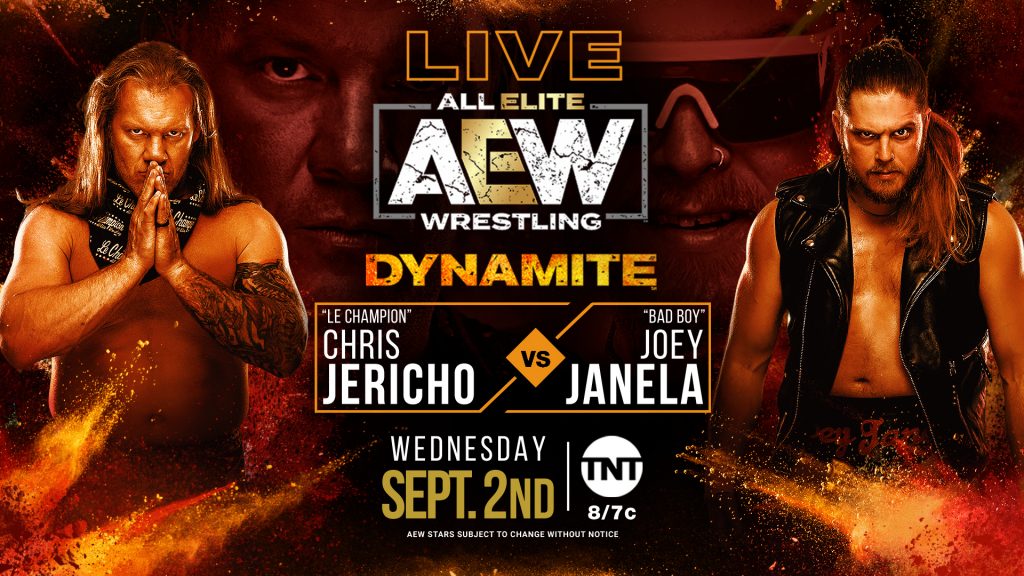 Chris Jericho has had a lot on his mind in recent weeks. Orange Cassidy has frustrated Jericho at nearly every turn. Whether it be dropping orange juice on Jericho, besting him in a debate, or defeating him in the ring, Orange Cassidy has gotten the best of the Demo God. What state will Chris Jericho be in just days from the very unique Mimosa Mayhem match?
Jericho is getting a warm-up match against Joey Janela on Wednesday night. Janela hasn't had a lot of time of AEW Dynamite in recent weeks. He has been focusing on tagging with Sonny Kiss on AEW Dark. He is a very dangerous wrestler for anyone to deal with under normal circumstances. But will Jericho's mindset be ready for the "Bad Boy". He ignores Janela at his own peril.
AEW IGNITE for 9/2/20
Best Friends vs. Santana & Ortiz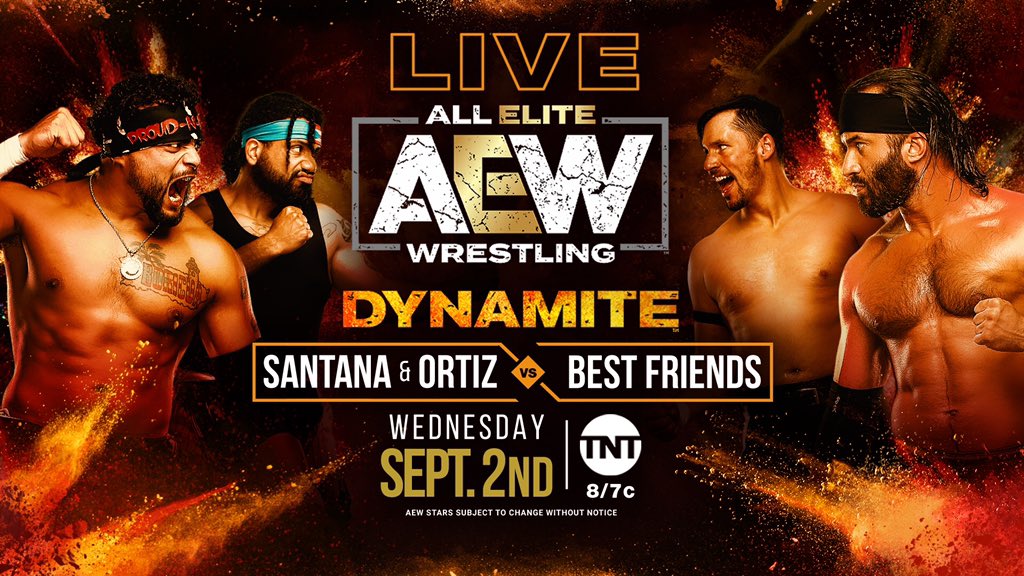 When Santana & Ortiz lost a recent tag match against Best Friends, they didn't take it very well. The Inner Circle members decided to destroy Trent's Mother's van after the heartbreaking loss. It was some poor sportsmanship to say the very least.
After weeks of disrespect, Best Friends finally get their rematch. They are coming off a heartbreaking loss to FTR last week for an AEW Tag Team title shot. Can they refocus and get revenge for Trent's Mother? Santana & Ortiz are certainly eager to get back into the AEW Tag Team title hunt as well. The stakes are certainly high on Wednesday night.
Tag Team Gauntlet Match
Young Bucks & Jurassic Express vs. SCU & Private Party
The Young Bucks are dealing with the shocking events of last week. Hangman Page, their Elite stablemate, cost them an AEW Tag Team title chance. For his actions, Page was kicked out of The Elite. After losing another title shot, how will the Young Bucks be able to recover on AEW Dynamite?
The stakes are pretty big for this eight-man tag team match. The winning teams will face each other at AEW All Out. SCU, Jurassic Express, and Private Party need to regain some momentum in the AEW Tag Team division. Getting a showcase match at All Out is a good step. Will the Young Bucks' head be in the game on Wednesday?
AEW IGNITE for 9/2/20
Jon Moxley vs Mark Sterling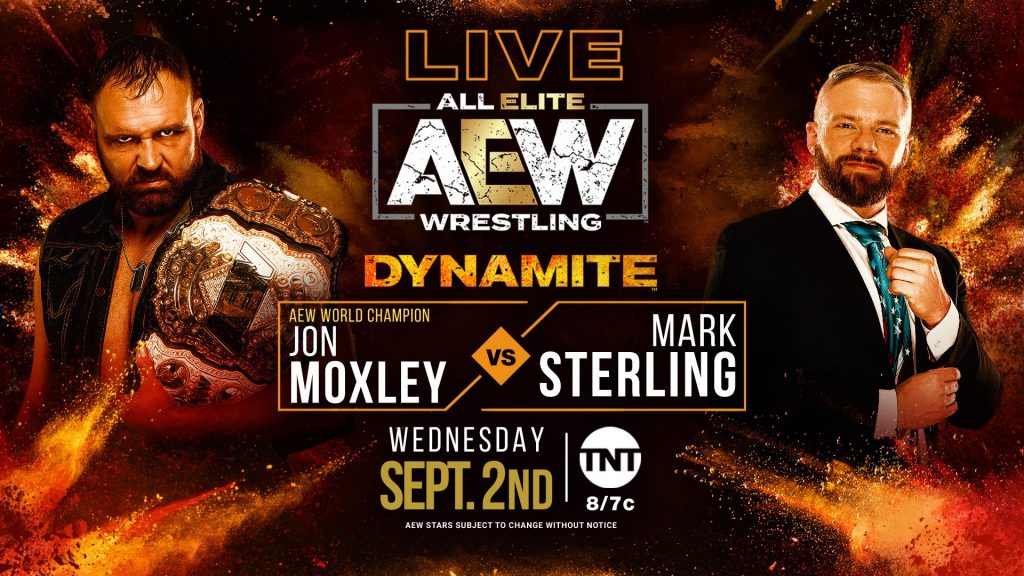 This is certainly a strange way to promote the AEW World Championship feud. MJF's lawyer, Mark Sterling, was certainly animated during last week's contract signing. He threatened to sue AEW World Champion Jon Moxley a lot last week. But in the end, he got Moxley to sign the contract and agree to ban the Paradigm Shift from their AEW All Out World Championship match.
But you should always read the fine print. Moxley added a stipulation. He would get a match against Sterling on this week's AEW Dynamite. If Sterling doesn't show, MJF will lose his title opportunity at AEW All Out. What will Jon Moxley do when he gets his hand on a lawyer? It will be entertaining to say the least.