Hello, everybody. I did not intend to take this long in between blog posts, but here we are. Life moves fast. Days turn to weeks. Weeks turn to months and so forth. But I am glad to finally write about one of my favorite pet projects: a genuine (mock) wrestling world cup.
Over the years, there were several instances of international pro wrestling competitions in which the participants represented their native countries. Among the more modern conceptions, Impact Wrestling's World X Cup tournaments comes to my mind. But the idea I came up with is more extensive than that.
My vision for a pro wrestling world cup would take one representative for each country in the world and put them in a giant bracket like, in my opinion, the best championship tournament in sports: the NCAA men's basketball tournament. The highest touted of the wrestlers in the tournament would receive higher seeds with lesser known ones moving down the bracket into the lower seeds and play-in or "qualifier" matches.
For my examples, I used the 2020 editions of the Pro Wrestling Illustrated (PWI) 500 and PWI Women's 100 as bases for selecting and seeding wrestlers (higher-ranked wrestlers received higher seeds). Then I scoured Cagematch.net's database for wrestlers from as many other countries as I could find that were not found in the 500. I also used the Internet Wrestling Database and Wikipedia in certain cases.
A Mock Wrestling World Cup
I came up with this idea a few years. Every year since I started mocking these tournaments, I get extra excited for the release of the new PWI 500 and the Women's PWI 100 because that means I get to create a new version.
So, what could these tournaments look like? Here are my editions. I listed each entrant at each seed by name with represented country and their home or a recent promotion they worked for. I did my best to link up wrestlers to their native countries as accurately as possible with my resources on hand and I originally made this in the Fall of 2020 so I did my best to update the wrestlers with their most current or numerous promotion they are presently working for. 
If I made an error feel free to let me know. If you disagree with who I picked to represent each nation, I respect your right to hold a differing opinion. I admit the rankings may seem debatable at times (I think Miro is much lower when I first crafted the tournament than where he would be now). However, I am very open to new ideas, suggestions, and constructive criticism.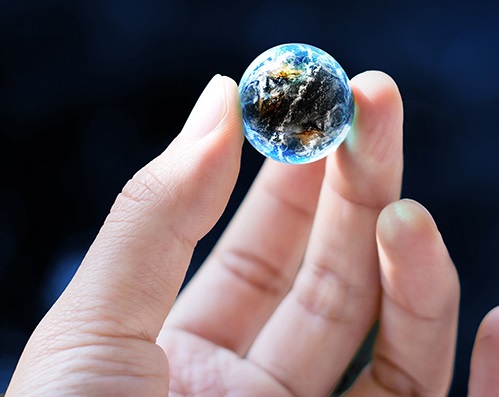 Men's Tournament
#1 Jon Moxley – USA (All-Elite Wrestling) vs. the winner of: #64 Shiho – South Korea (Pro Wrestling Society) vs. #65 Infest – Peru (Lucha Memes)
#32 Miro – Bulgaria (AEW) vs. #33 Rocky Romero – Cuba (New Japan Pro Wrestling)
#17 Kilian Dain – Northern Ireland (World Wrestling Entertainment) vs. #48 Julio Garcia – Philippines (Australian Wrestling Federation)
#16 Tama Tonga – Tonga (NJPW) vs. #49 Georges Khoukaz – Syria (German Wrestling Federation)
#24 Justin Smooth – Trinidad & Tobago (Ohio Valley Wrestling) vs. #41 Durancon – French Guyana (Alp du Catch)
#9 WALTER – Austria (WWE) vs. #56 Veneno – Panama (International Wrestling Revolution Group)
#25 Commander Azeez – Poland (WWE) vs. #40 A-Buck – Democratic Republic of the Congo (Alp du Catch)
#8. Aleister Black – Netherlands (WWE) vs. the winner of #57 Rob Raw – Belgium (Real American Wrestling) vs. #72 EK Baki – Thailand (Gatoh Move Pro Wrestling)
#4 Kofi Kingston – Ghana (WWE) vs. the winner of #61 Shaukat – Malaysia (Malaysia Pro Wrestling) vs. #68 Rocky Katari – Bolivia (3Falls Lucha Libre Crucena)
#29 Amir Jordan – Pakistan (WWE) vs. #36 Gianni Valletta – Malta (Pro Wrestling Malta)
#20 Angelico – South Africa (AEW) vs. #45 Dru Onyx – Barbados (Torture Chamber Wrestling)
#13 Eddie Dennis – Wales (WWE) vs. #52 Erik Isaksen – Norway (Norsk Elite Wrestling))
#21 Epico Colon – Puerto Rico (Coastal Championship Wrestling) vs. #44 Blackwell – Luxembourg (Championship of Wrestling)
#12 Murphy – Australia (WWE) vs. #53 Adam Benseba – Algeria (Wrestling Stars)
#28 Mansoor – Saudi Arabia (WWE) vs. #37 Goldenboy Santos – Portugal (Westside Xtreme Wrestling)
#5 Kenny Omega – Canada (AEW) vs. the winner of #60 Kert Kukk – Estonia (Fight Club Finland Wrestling) vs. #69 Aiden Rex – Singapore (Singapore Pro Wrestling)
#3 Tetsuya Naito – Japan (NJPW) vs. the winner of #62 JP – Venezuela (RIOT Wrestling) vs. #67 Chen Pengwei – China (King of Pro Wrestling)
#30 Omos – Nigeria (WWE) vs. #35 Jason Lee – Hong Kong (Dragon Gate)
#19 Fabian Aichner – Italy (WWE) vs. #46 Big Venom – Ecuador (Wrestling Alliance Revolution)
#14 Ilja Dragunov – Russia (WWE) vs. #51 Steinbolt – Sweden (BODYSLAM! Pro Wrestling)
#22 Arturo Ruas – Brazil (WWE) vs. #43 Sasa Keel – Croatia (New Generation Wrestling)
#11 Finn Balor – Ireland (WWE) vs. #54 Rambo – Dominican Republic (Westside Xtreme Wrestling)
#27 Ashton Smith – Jamaica (WWE) vs. #38 Rekka – Taiwan (Pro Wrestling FREEDOMS)
#6 Nick Aldis – England (National Wrestling Alliance) vs. the winner of #59 Jhoan Stambuk – Columbia (Gladiadores Peru) vs. #70 Omar Amir – Bahamas (OVW)
#2 Drew McIntyre – Scotland (WWE) vs. the winner of #63 Guanchulo – Chile (Campeonato Nacional de Lucha Libre) vs. #66 Icarus – Hungary (Hungarian Championship Wrestling)
#31 A-Kid – Spain (WWE) vs. #34 Mahabali Shera – India (Impact Wrestling)
#18 Bobby Gunns – Germany (Westside Xtreme Wrestling) vs. #47 Chaos – Denmark (Union of European Wrestling Alliance)
#15 Cesaro – Switzerland (WWE) vs. #50 Heimo Ukonselkä – Finland (Slam Wrestling Finland)
#23 Noam Dar – Israel (WWE) vs. #42 Senza Volto – France (Westside Xtreme Wrestling)
#10 Jay White – New Zealand (NJPW) vs. #55 Django – Argentina (Catch Argentino)
#26 Mohamed Fahim – Egypt (WWE) vs. #39 Arcadian – Kuwait (Preston City Wrestling)
#7 Rush – Mexico (Ring of Honor) vs. the winner of #58 Junior Li – Seychelles (Explosive Pro Wrestling) vs. #71 Alin Hawk – Romania (Lucha Libre Barcelona)
Women's Tournament
#1 Bayley – USA (WWE) vs. the winner of #32 Alex Lee – Bosina (JUST TAP OUT Professional Wrestling) and #33 Bianca – Poland (Kombat Pro Wrestling)
#16 Xia Li – China (WWE) vs. #12 Katrina Cortez – Chile (WWE)
#8 Dakota Kai – New Zealand (WWE) vs. #25 Sofia Castillo – Costa Rica (World Wrestling Network)
#12 Amale – France (WWE) vs. #21 Dynamite DiDi – Venezuela (Queens of Combat)
#5 Thunder Rosa – Mexico (AEW) vs. #28 Alissa Webb – Peru (Gladiadores Peru)
#9 Tegan Nox – Wales (WWE) vs. #24 Queen Aminata – Guinea (Generation Championship Wrestling)
#13 Gisele Shaw – Philippines (PROGRESS Wrestling) vs. #20 Laura Di Matteo – Italy (Pro Wrestling: EVE)
#4 Rhea Ripley – Australia (WWE) vs. #29 Alexis Lee – Singapore (Singapore Pro Wrestling)
#3 Asuka – Japan (WWE) vs. the winner of #30 La Rosa Negra – Puerto Rico (Mission Pro Wrestling) vs. #35 Tyra Russamee – Thailand (Horror Slam Wrestling)
#15 Marina Shafir – Moldova (WWE) vs. #18 Tay Conti – Brazil (AEW)
#7 Kay Lee Ray – Scotland (WWE) vs. #26 Slammerella – Austria (European Wrestling Alliance)
#11 Rhia O'Reilly – Northern Ireland (Pro Wrestling: EVE) vs. #22 Masha Slamovich – Russia (Beyond Wrestling)
#10 Bea Priestley – England (Stardom) vs. #23 Katarina Leigh – Germany (WrestlePro)
#6 Franky Monet – Canada (WWE) vs. #26 Sixt – Sweden (Slam Wrestling Finland)
#14 Killer Kelly – Portugal (Westside Xtreme Wrestling) vs. #19 Dalys la Caribena – Panama (Consejo Mundial de Lucha Libre)
#2 Becky Lynch – Ireland (WWE) vs. the winner of #31 Elena Morgenstjerne – Belarus (Dansk Pro Wrestling) vs. #34 Candy Caraibes – Belgium (Cobra Wrestling Association)
This was A Mock Wrestling World Cup