Since taking over 205 Live Landscape review of the fastest and exciting hour of WWE television on Friday nights late in 2019, I've enjoyed the high flying, more wrestling based show than I have in years past. Gone are the days of over the top RAW & Smackdown storylines. The more mat-based content that has made NXT what it is today made the talent exchange between 205 GM Drake Maverick and NXT GM William Regal more impactful.
There won't be a live edition of WWE's purple brand this week. However, I figured I can give three articles that cover 205 Live in detail. These should whet the appetite before the show comes back to the WWE Network in 2020.
Introducing "205 Live Landscape Year In Review," a 3 part journey into the brand that I've watched since its inception. Today, I give you Part 1: 5 extraordinary superstars to watch next year. And we start with a former champion…
1) Lio Rush
Lio Rush came back in a big way from a hiatus late in 2019. He took out Drew Gulak, who was on a helluva run – maybe even Neville-like – for the NXT Cruiserweight Championship. It was a true feel-good story for the brand this year. All good things come to an end, as Rush lost the title on a certified 5-star opener to Angel Garza a few weeks ago. With this said, why is Rush one to watch? Redemption is a dish best served cold. It will be the three C's of Rush (cold-hearted, cocky and conceited) that may bring him back to the title. While it may not be against Garza, I do expect some utterly awesome matches that will lead him back to the title. These may include Oney Lorcan, another classic with Raul Mendoza, and what I predict could be 2020's 205 Live Match of the Year with…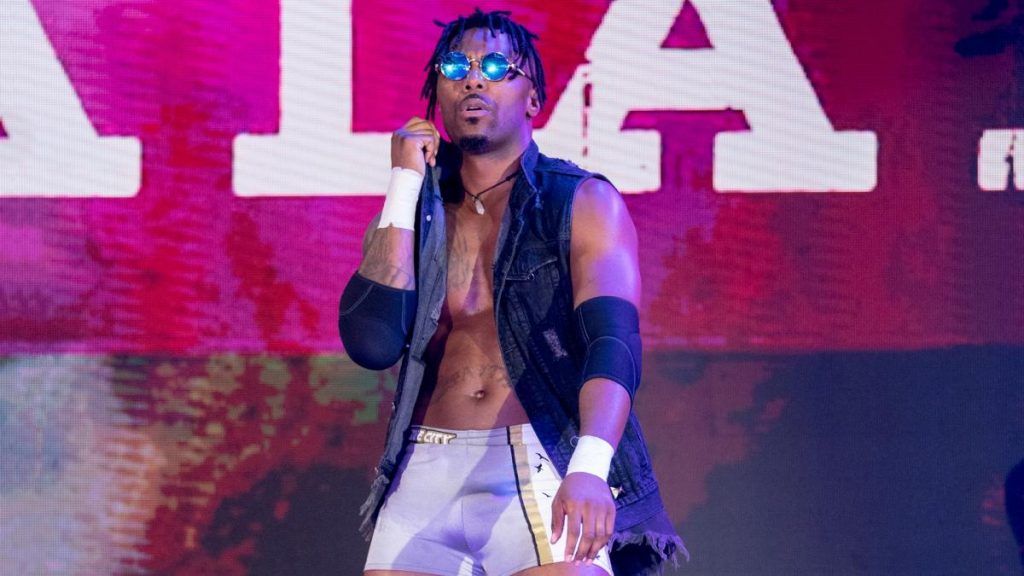 2) Isaiah "Swerve" Scott
The former EVOLVE and MLW Champion, "Swerve" was automatically placed in some high profile matches. These included a showdown with then-champion Drew Gulak on July 23rd's edition of 205 Live. While he's been flipping through 205 and NXT, I expect Scott's integration of amazing high flying skill and cat-like reflexes to lead him to more big moments. As stated above, he and Rush could absolutely tear the house down. No matter who wins, we will benefit as fans.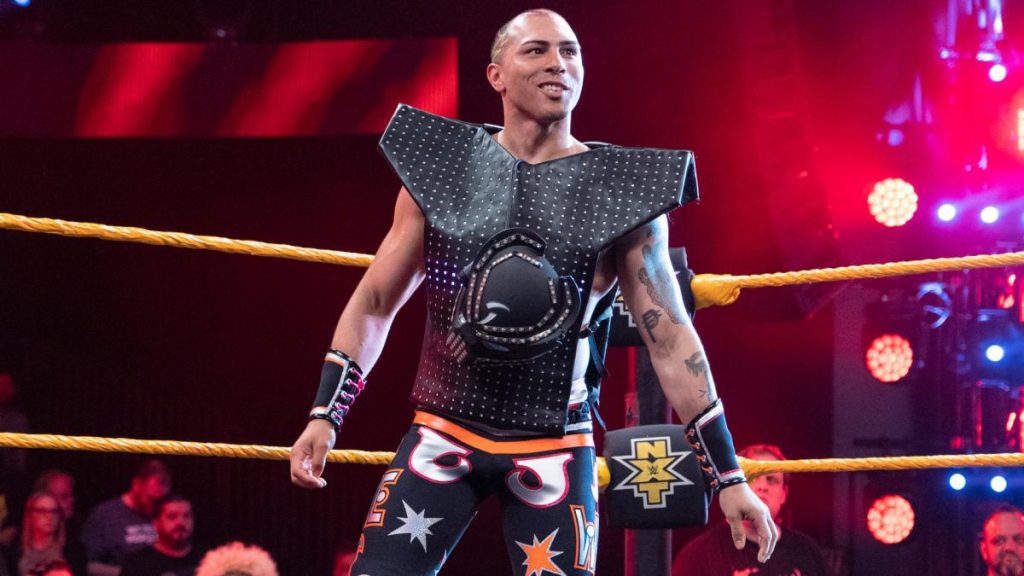 3) Joaquin Wilde
Bold and arrogant, the recently-debuted Joaquin Wilde has officially become apart of 205 Live. As recent as a few weeks ago, he racked up another victory. As stated in my 205 Live Landscape from that week, Wilde has reverted from the face-like embracement of his recovery from surgery. He has since become the annoying DJ that made him famous in his IMPACT days. Wilde is the one superstar I expect WWE management to let embrace this character. Ever heard the expression, "He has a face you wanna punch"? This made him a focal point in the aforementioned X Division and should do the same in 205 Live. Can you imagine a "Bass Drop Championship Celebration?"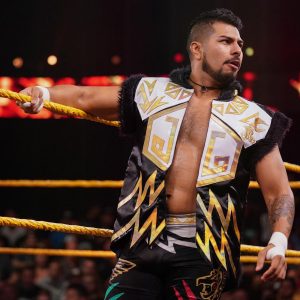 4) Raul Mendoza
From fodder for Lars Sullivan to the newest focus on the purple brand, enter Raul Mendoza. He has become clever in the ring and impressive in the rankings of top superstars at the 205 weight class. While he lost to Ariya Daivari and Angel Garza, he bounced back to beat the "Persian Prince" on December 13th. I expect the main event-level rubber match between them to catapult Mendoza to #1 contender's status to open 2020. He may even become the 2nd ever Mexican-born NXT Cruiserweight Champion next year. But not before a certain Time Splitter gets an unexpected shot…
5) KUSHIDA
Yes, KUSHIDA. The legendary submission tactician and junior heavyweight staple will debut on 205 Live AND stand tall as the division's staple in 2020. Imagine him versus the likes of Rush and Lorcan. Hell, throw him in there with Burch while we're at it. No matter what, you're getting some high profile matches with the Japanese superstar. I'll even call his shot for him: the night after Wrestlemania week. It writes itself. To some, this may seem like a step down for former New Japan staple. However, if you are building a legend of his weight class, why not have him add some much need legendary lineage to the Cruiserweight Championship?
As I finish this Part 1 of my 205 Live Landscape Year In Review, please be on the lookout for my Part 2 and 3, which includes my Top 5 matches of 2019 for 205 Live. Also, stay tuned for my "For A Better 205 Live" special. While this may be my list, what is your list of superstars to watch on 205 Live? Make sure to tweet me @MakeTheCaul and I will personally reply to everyone!