With history traced back to the late 80s with Jim Crockett Promotions to some of the amazing clashes in the 2000s under the WWE banner, The Great American Bash became a staple of wrestling history. A timeless month of July event, the fireworks in the ring we're as real as the ones celebrating our countries independence. This week on NXT, we turn back the clock once again as the black and gold brand dedicates themselves to honoring the past with it's version of The Great American Bash. Stretched out in two weeks of non stop action under the banner of the red, white and blue, Wednesday's Night 1 is sure to be a appetizer to what's to come! It's time for us preview what's to come in this edition of Coming up NXT for the NXT Great American Bash 7/1/20 episode.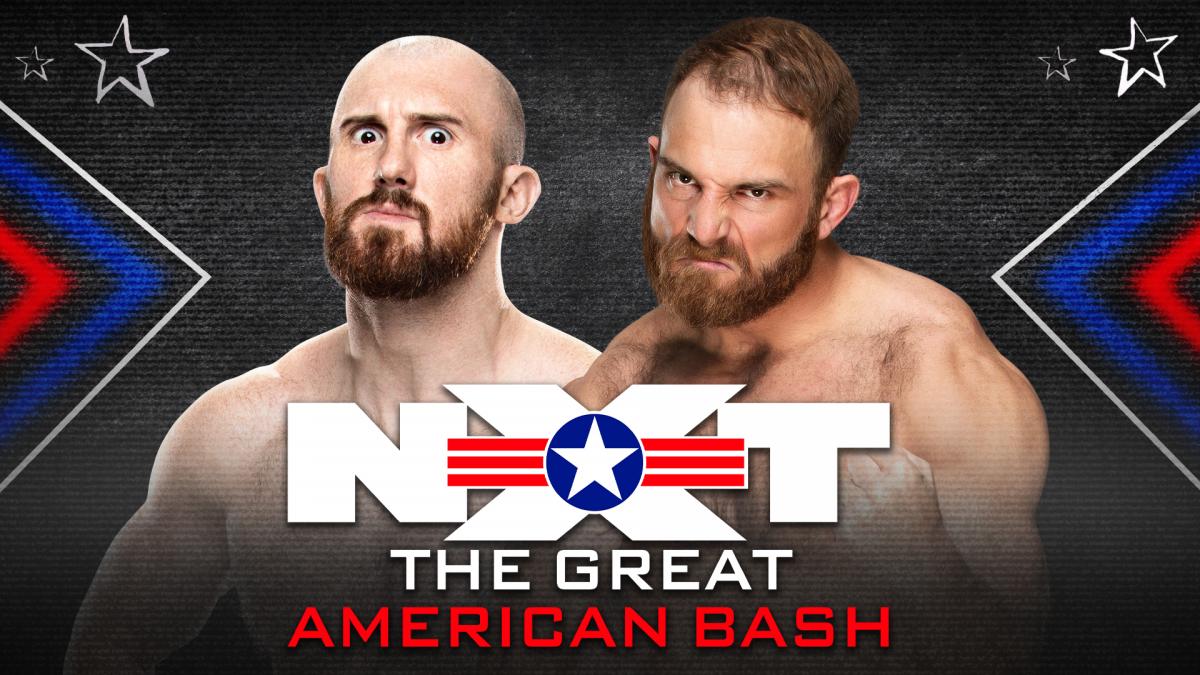 NXT Preview – The Great American Bash
A Bash For The Ages
Since sending Matt Riddle off to Smackdown after an epic NXT Fight Pit match, Timothy Thatcher has started to teach others to be more like him in his 'Thatch As Thatch Can' style of wrestling. A wrestler's wrestler, Thatcher is determined to re-shape the ring in his image as NXT's toughest man between the ropes.
Unfortunately for him, that title is currently being held by the intense Oney Lorcan. Between teaming with his fellow bruiser Danny Burch, and chasing his next fight, Lorcan has been a staple of NXT's most brawling matches in the company's history. So when Lorcan campaigned on Twitter his wanted a piece of Thatcher…
IM TELLIN YOU RIGHT NOW IF YOU DONT GIVE ME TIM THATCHER IM GONNA START KICKING EVERYBODYS ASS

— ONEY LORCAN (@ONEYLORCAN) June 28, 2020
…General Manager William Regal nicely obliged. No story needed here. It's two rough as nails men looking to exert themselves to be tougher than anyone in the squared circle.
Nothing to lose, nothing to gain… will Oney still reign as one of NXT's most fearless brawlers or will Thatcher just use Oney as another lesson in the mat game, as 1/2 of the Brit-Am Brawlers, Oney Lorcan, faces the teacher of the Thatch brand, Timothy Thatcher!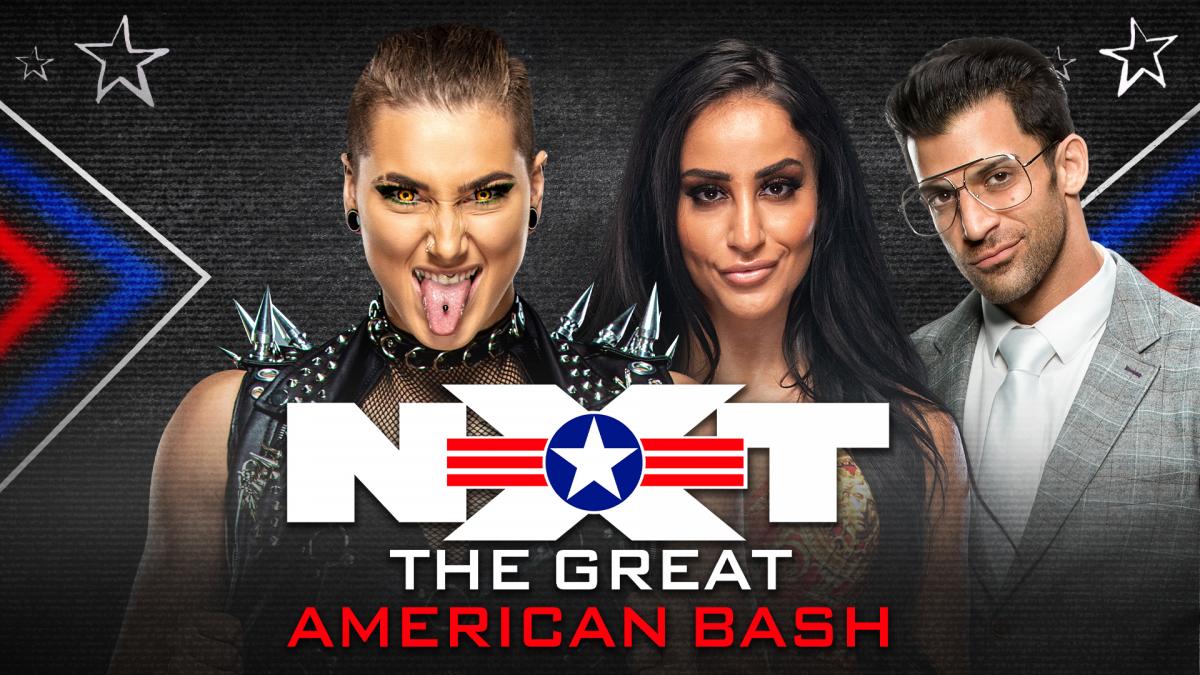 NXT Preview – The Great American Bash
Strange Bedfellows
Rhea Ripley may no longer be the NXT Women's Champion, but she is still one of the fearsome women atop the division. But since her loss at Takeover: In Your House, Ripley has been a woman without a guide when it comes to gaining her spot back as champion. Aliyah, one of NXT's most longest tenured roster members, has gone from tag team to singles star a number of times in her career but when eyes shined on her from the Robert Stone brand, a new fire was lit under the Boujee Bombshell.
And then there's Robert Stone, whose gone from a drunken mess to a man with hope since losing his client Chelsea Green several weeks ago to having eyes on being the man behind Ripley. But after constantly disrupting the Nightmare backstage and in the ring against Aliyah, a breaking point has come.
In this unique handicap match, all the cards on the table. If Aliyah with Robert Stone can defeat Rhea Ripley, the former NXT Womens Champion becomes the new member of the Robert Stone brand. Will The Nightmare gain an unwanted manager? or will Robert Stone, as his on again off again current 'client' be lost in translation?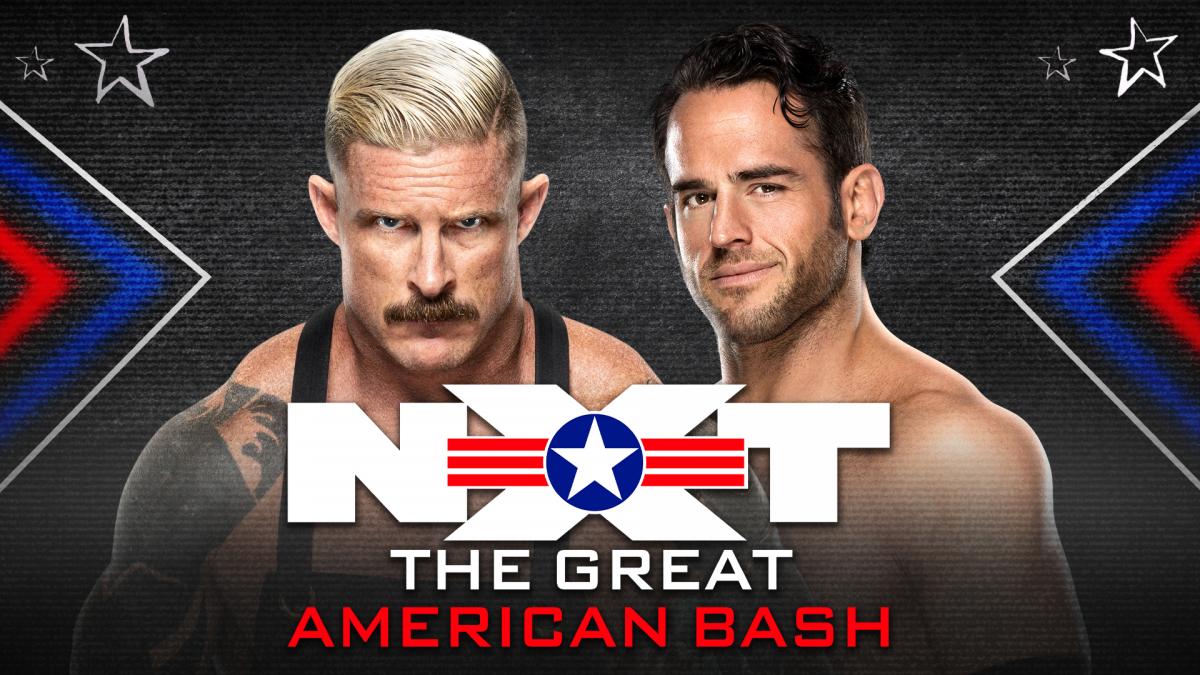 NXT Preview – The Great American Bash
Face Your Fear
In the world of WWE, there has been many faces of fear. Undertaker, Meng, Mankind, Bray Wyatt. But for Roderick Strong, no face has been more terrifying than Dexter Lumis. For weeks Strong, and the rest of the Undisputed Era, has been haunted by the man with the Picasso hands. Between interfering in their title clashes, to showing up at NXT Takeover: In Your House, Lumis has taken his stalking to the next level.
But after an abrupt end to their match last week, it looks like Roddy is ready to come face to face with his nightmares.
In another first for the black and gold brand, Dexter Lumis faces Roderick Strong in Strap Match. One long strap, tied to each arm of the competitor… no where to run. Will the former NXT North American Champion finally defeat what bumps in the night? Or has Lumis finally figured out what makes the Messiah of the Backbreaker ticks?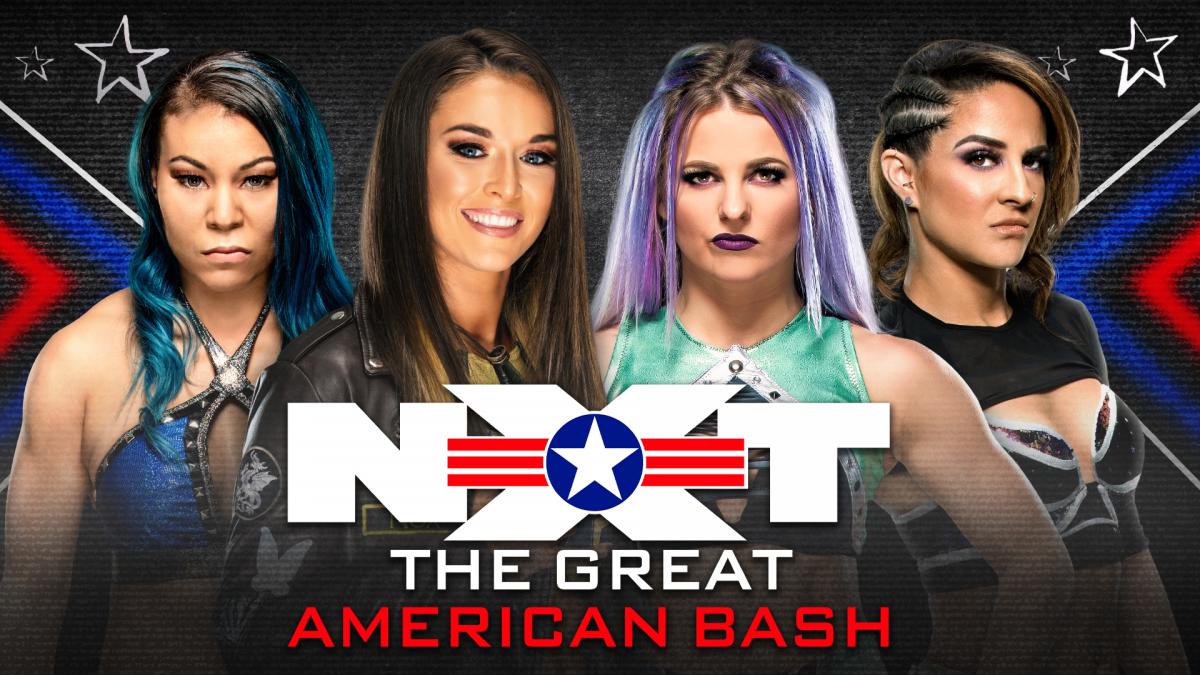 NXT Preview – The Great American Bash
This Ones' For The Ladies
Over the past few weeks Mia Yim, Tegan Nox, Candice LeRae, and Dakota Kai have been giving each other nothing but face time when it comes to the women's division. Between tag matches, backstage brawls, and dinner table promos, these four women have waged war on one another and NXT has been the battleground.
On this week's edition of NXT, which is sure to be the co-main event of the evening, GM Regal gives the ladies what they want, with an added incentive. It's Yim vs. Nox vs. LeRae vs. Kai, a Fatal Four Way to decide the next #1 contender for the NXT Women's Championship!
Will Yim get another chance to be the HBIC of NXT? Can Nox start to complete her comeback story on her way to her first title shot? Has Kai, with Raquel in tow, finally figured a way to become the woman in NXT? Or will the self proclaimed leader of the NXT Women's division finally contend for the crown?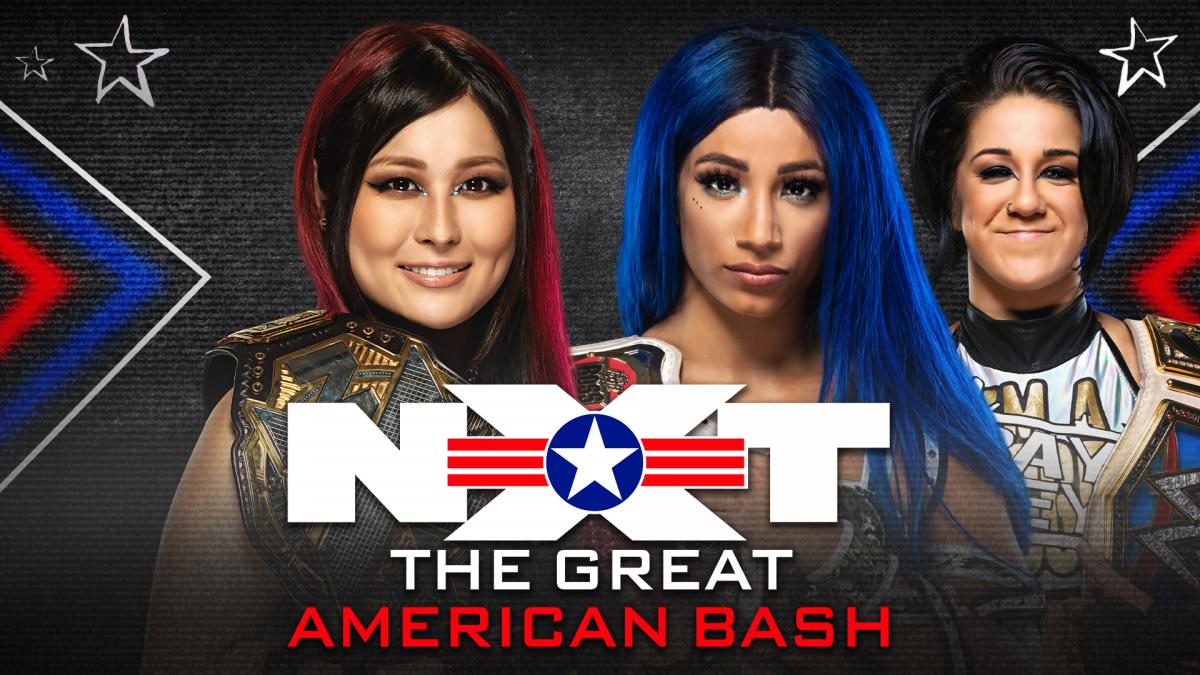 NXT Preview – The Great American Bash
The Genius and The Blueprint
You let Sasha Banks tell it, her and Bayley are the queens of all women's divisions. In the course of a month, Banks and her partner have won the WWE Women's Tag Team Championships, defended them on PPV, RAW and NXT, and has stood up to both RAW and NXT Women's champions. But there's a difference between standing up and being knocked down by a genius.
After defeating Tegan Nox and Shotzi Blackheart for their titles on NXT, Banks and Bayley proceeded to stake their claim as NXT being theirs once again. That's until Io Shirai hit the ring and cleared the squared circle of the 'Golden Role Models'. But as most things go for Banks, she let her claims of being the best do the talking with her braggadocios video on Twitter…
Rent's due @shirai_io #Sasha3Shows pic.twitter.com/f0QQdiNlaS

— $asha Banks (@SashaBanksWWE) June 27, 2020
It didn't take long for William Regal to spot this as a chance for NXT's past to face NXT's here and now as our sure fire main event for Night 1 of NXT Great American Bash is set. Current WWE Women's Champion and former NXT Women's Champion, a member of the esteem WWE Four Horsewomen and a sure fire future Hall of Famer, Sasha Banks, clashes with the Joshi Judas, Japan's most feared wrestler, and current NXT Women's Champion, Io Shirai.
Will Sasha make a statement out of the champion and show why she is still NXT royalty or Io continue to prove why she runs the yard and the NXT women ain't nothin' to mess with?
And that was Coming Up NXT for Night 1 of NXT Great American Bash for 7/1/20. Tune in Wednesday as NXT is only on the USA Network!