Following the first tour that had fans in attendance, things are ramping up this week. The first week of Autumn Attack will be held in Dallas, Texas, and could be the most intriguing card thus far. With several champions competing, and the STRONG Openweight title up for grabs, this is a must-see show. The crowd is sure to be electric, as NJoA is bringing their A game for this tour. This is the preview for NJPW STRONG preview 10/9/21 Autumn Attack.
___________________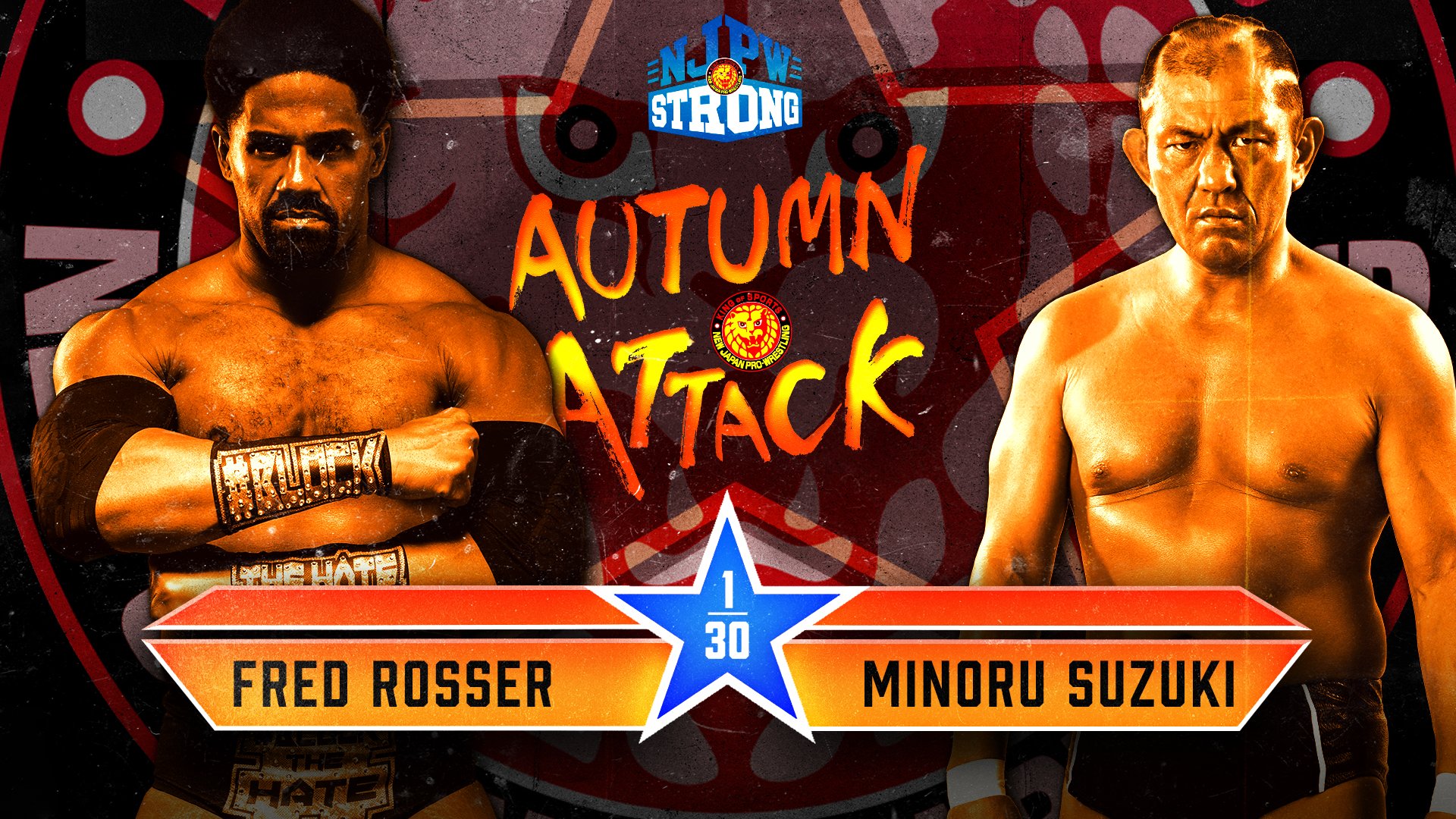 Match One:
Minoru Suzuki vs. Fred Rosser
No one can dispute the fact that Fred Rosser has successfully reinvented himself and proven to be a mainstay on the STRONG roster. Great bouts with Tom Lawlor, JR Kratos, Ren Narita, and many more have risen Rosser's stock to an all-time high. Though, his path gets no easier this week. After making a couple of appearances in AEW, Minoru Suzuki continues his tour of the States. One of the most dangerous men in the world, the King of Pancrase, will be looking to brutalize Rosser. Suzuki certainly has the experience factor, but Rosser is the much younger, much quicker competitor. In addition to that, a win against a legend like Suzuki would do wonders for the career of Rosser and could even hot-shot him into an Openweight Championship match with Tom Lawlor. Easier said that done, though, as many men have fallen victim to the King.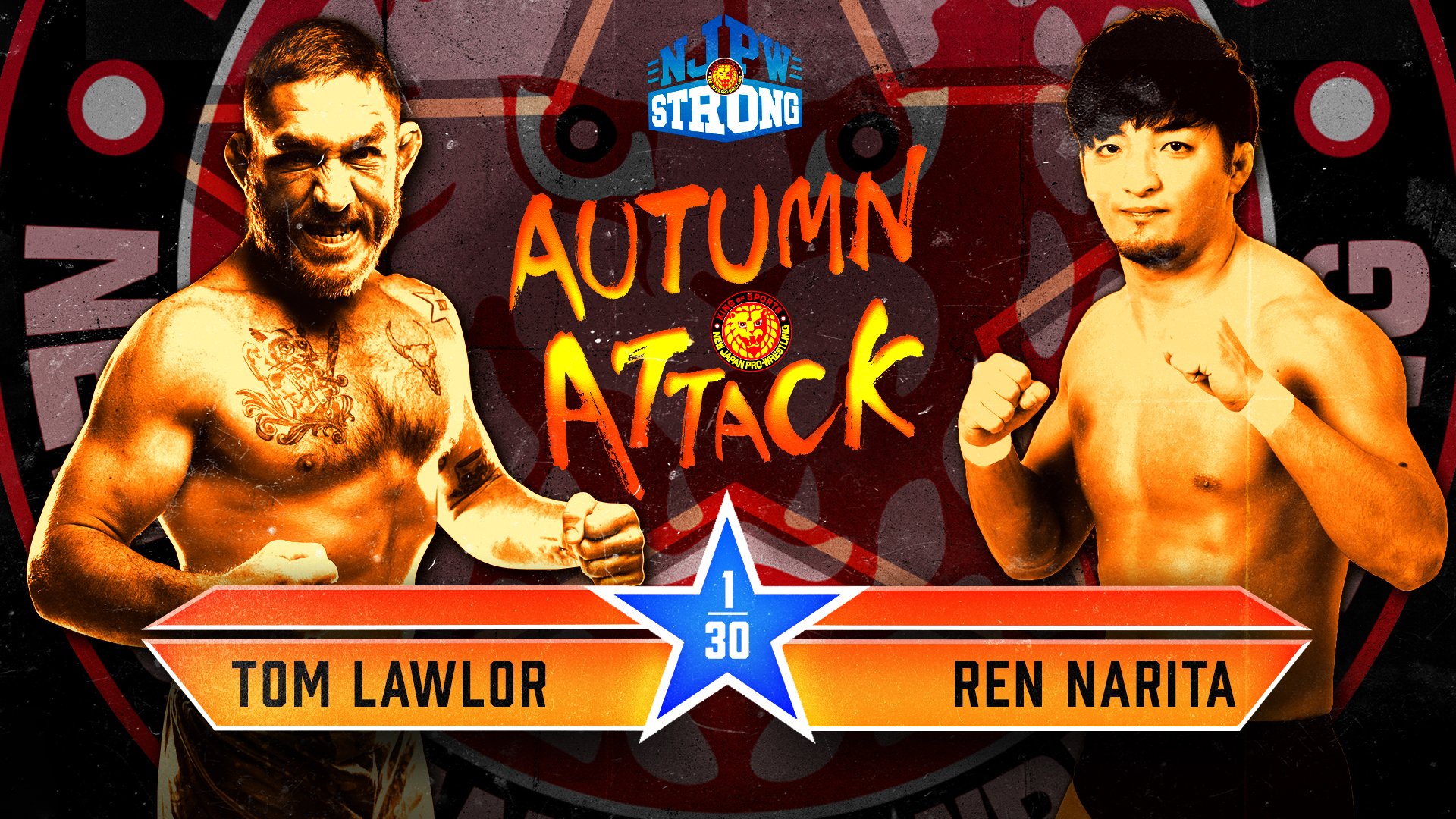 NJPW STRONG Preview for 10/9/21
 Match Two:
(STRONG Openweight Championship Match)
"Filthy" Tom Lawlor (c) vs. Ren Narita
In the second match of the evening, Tom Lawlor will attempt to make his fourth defense of his STRONG Openweight Title. Just last week, he defeated Lio Rush in a hard-fought match that the champ is surely still feeling the effects of. This could be the perfect opportunity for Ren Narita to pull a major upset.
Still, just a Young Lion, a win here would make Narita just the third man in history to hold a championship while holding that designation. To get a victory though, Narita will have to be near perfect. "Filthy" has not been pinned or submitted since his stint on STRONG began over a year ago. On top of that, Narita will have to be wary of Team Filthy making their presence known. Still, if professional wrestling has taught us anything, it's that anyone can beat anyone on any given night. Narita has proven himself to be a hungry competitor, but has he bitten off more than he can chew?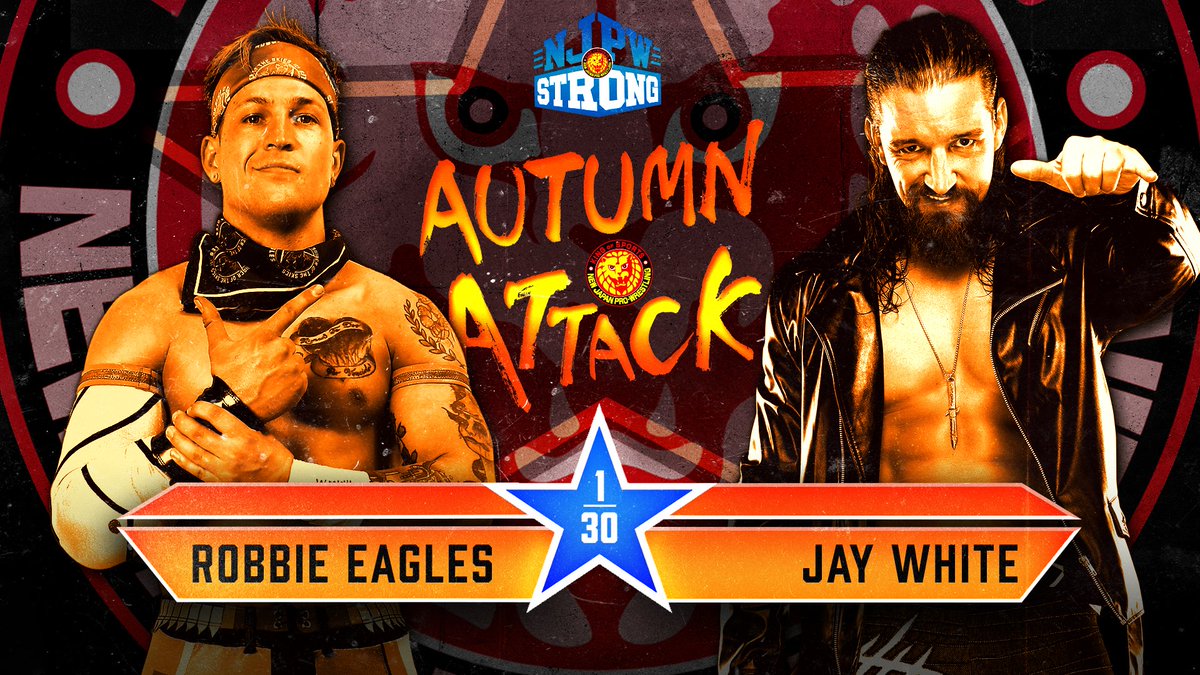 Main Event:
"Switchblade" Jay White vs. Robbie Eagles
For the first time ever, we will see a champion vs. champion match between the NEVER Openweight champion and the IWGP Junior Heavyweight champion. Although no titles are on the line, plenty of bragging rights are. Jay White, the NEVER Openweight champ, will look to prove his dominance over the IWGP Junior Heavyweight champion, Robbie Eagles. There is a bit of a personal grudge in the match-up, too, as Robbie Eagles turned his back on the Bullet Club two years ago to join Chaos. Never one to take a perceived indiscretion lightly, "Switchblade' will be looking show Eagles the error in his ways. In a match truly worthy of a main event, this one should be electric.
As I said, this week's card is an absolute banger! Three champions in action, as well as the biggest prize on STRONG being up for grabs. NJoA have definitely upped the ante a bit since fans returned to events. And this writer couldn't be happier about it. As always, make sure to follow Pro Wrestling Post across all social media. Leave a comment about what match you are looking forward to the most or just your general thoughts on the event.
You can catch NJPW Strong every Saturday at 10 pm EST on NJPW World for ¥999 (about $9.99 USD) a month.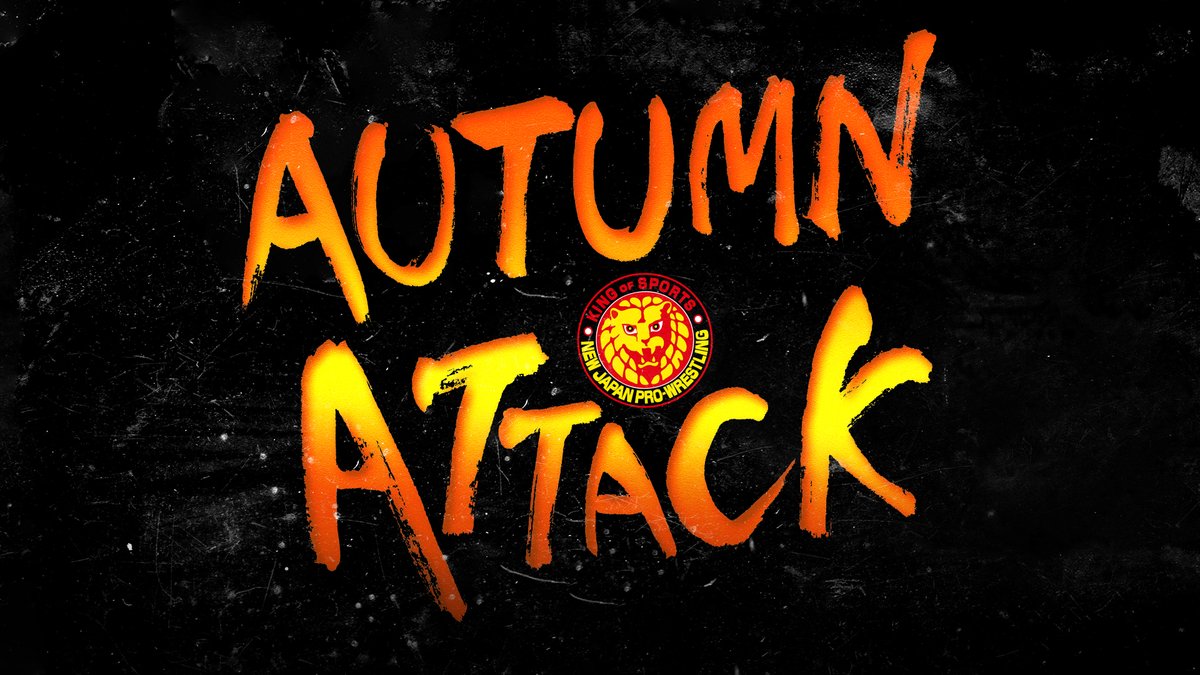 *****
Stay tuned to the Pro Wrestling Post for this and additional stories from the wrestling world. Readers can rely on Pro Wrestling Post to be their daily source for all things inside the squared circle. As a result, readers can expect daily news, history, and so much more. Please visit New Japan Pro Wrestling's site here for news and information on the promotion and upcoming events pertaining to the NJPW Strong program.