This past January, World Wrestling Entertainment formally announced that Jon Moxley, known in WWE as Dean Ambrose, would not be resigning his contract. To say that this news stunned the wrestling world would be an understatement, but there was still a sizable contingent of fans in disbelief. For every fan convinced that Moxley was done with the company, there were a few others that believed his departure was nothing short of a storyline. Ultimately, Jon Moxley left WWE behind.
New Japan Pro Wrestling, IMPACT Wrestling, Ring of Honor; virtually every option was debated on, by fans, regarding where Moxley would go next. The wait is over, though, as Jon Moxley recently made an undeniable impact by arriving in All Elite Wrestling. This preview will be a sizable one, as it will cover Moxley's early days in the business, his independent pursuits, his time spent in WWE, and beyond.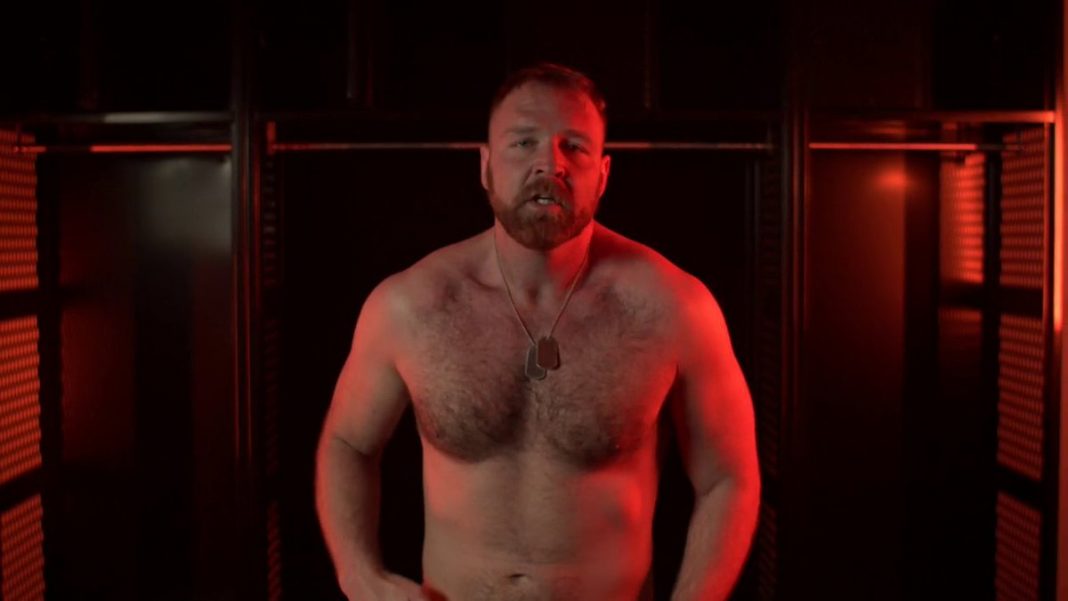 The Emergence of Jon Moxley
The Cincinnati native began pursuing a career in wrestling as a young adult. The first promotion Moxley worked in was Heartland Wrestling Association, based out of his hometown and operated by founder Les Thatcher. Moxley started wrestling for HWA in 2004, working with the likes of Ala Hussein, Cody Hawk, and Deuce, the latter of whom would become Eli Drake.
Moxley won the HWA Tag Team Championship the year after. It didn't take long for Moxley to achieve singles success in HWA, though, as he became a two-time HWA Heavyweight Champion in 2006.
It was also during 2006 that Moxley experienced his first taste of WWE, working matches on Heat and Velocity that saw the Lunatic Fringe staring at the lights. In September, Moxley began consistently working for IWA Puerto Rico. The same month, he teamed with Hade Vansen, forming The British Militia, to defeat Chicano and Slash Venom for the IWA Puerto Rico Tag Team Championship. They would lose the championship the following November to Chicano and Jeff Jeffrey. Moxley continued to wrestle for IWA Puerto Rico throughout the year.
Jon Moxley is IPW
Moxley continued to wrestle throughout the independent circuit in the years to come. In July of 2007, at IPW Heat Stroke, he won the promotion's Mid-American Championship by defeating Billy Roc. Jon Moxley would drop the title back to Roc in October at Shocktoberfest. In 2008, Moxley competed in an MPW Heavyweight Championship five-way match at June's Three Year Anniversary event; Jon Moxley would successfully win and add another singles title to his ever-growing resume.
In 2009, Moxley worked for Dragon Gate USA and Combat Zone Wrestling, though most fans are likely to associate him with the latter promotion, as it helped develop his unhinged persona. Jon Moxley would become a two-time CZW Heavyweight Champion the year after. Following a successful FIP World Heavyweight Championship victory in April of 2010, Moxley would vacate the title in the summer to pursue a career in World Wrestling Entertainment.
In April of 2011, Moxley signed with WWE before being sent down to Florida Championship Wrestling, its developmental territory at the time. In FCW, he established himself under the name of Dean Ambrose. Following smaller victories during the summer, Ambrose began to feud with then-FCW 15 Champion Seth Rollins, their careers practically were interwoven in the years to come.
Moxley would work with other future main roster superstars, including Damien Sandow, Cesaro, and Leakee, the latter of whom would go on to become Roman Reigns. Though Ambrose would fail to win gold in FCW, it provided him with a platform to exhibit his ability to speak. Early on, it was apparent that he could cut some of the best promos in the company.
Florida Championship Wrestling
When FCW ceased to function as WWE's developmental territory, and the rebranded NXT took its place, Ambrose was strangely absent. Though he worked a few NXT house shows, he didn't make a single on-screen appearance as a developmental talent. This didn't stop Ambrose, along with Rollins and Reigns, from making an impressive debut on the main roster.
In November of 2012, the black-clothed trio interfered in the WWE Championship main event, power bombing challenger Ryback through the announce table. Ambrose, Rollins, and Reigns declared themselves The Shield, their goal is to prevent what they perceived as injustice from occurring in WWE. The Shield made their in-ring debut in December, at TLC, where they defeated Team Hell No, comprised of Daniel Bryan and Kane, and Ryback in a six-man TLC match.
In 2013, The Shield remained a dominant force in WWE. Their victories against the likes of Cena, Randy Orton, and The Big Show were indicative of how successful they could be. The Shield even won their first WrestleMania match, defeating Orton, Show, and Sheamus at 29. Though the faction's winning streak ended in May, their success wasn't easily derailed.
At Extreme Rules, in May, Ambrose won his first title in WWE by defeating Kofi Kingston for the United States Championship. He would go on to defend the championship against Kane, Dolph Ziggler, and Rob Van Dam, just to name a few opponents. In November, at Survivor Series, Ambrose's team won the traditional 5-on-5 match when Reigns was the last man standing. The Shield met CM Punk at TLC, in December, in a three-on-one handicap match that Punk won.
Royal Rumble 2014
Ambrose participated in his first Royal Rumble match in January of 2014; though he failed to win, he eliminated Jimmy Uso, R-Truth, and The Great Khali. The Shield soon kicked off their next big feud with Bray Wyatt, Luke Harper, and Erick Rowan, collectively known as The Wyatt Family. The two factions met at Elimination Chamber in February, with The Wyatt Family coming away victorious.
Once this feud ended, The Shield turned face by attacking Kane and saving Jerry "The King" Lawler. They met Kane and The New Age Outlaws, Road Dogg and Billy Gunn, at Wrestlemania XXX in April in a victorious effort.
The Shield soon turned their sights toward Evolution, formed by Batista, Orton, and Triple H. The Shield defeated Evolution at Extreme Rules in May. The night after, on RAW, Ambrose's United States Championship reign ceased when he lost it in a 20-man battle royal. This ended Ambrose's United States Championship reign at 351 days, making it the longest reign under the WWE banner.
At Payback, in June, The Shield defeated Evolution in a no holds barred elimination match. By the end, all three members stood tall. However, this sense of unity wouldn't last.
Dissembling of The Shield
The following night, on RAW, Rollins shockingly turned on Ambrose and Reigns, aligning himself with Triple H, Orton, and The Authority. As a singles star once more, Ambrose sported street clothes, new entrance music, and another level of nastiness. He set his sights on Rollins, incensed by his betrayal, igniting a feud. Ambrose competed in the Money in the Bank ladder match, in June, but was attacked by Kane, which allowed Rollins to claim the briefcase.
Ambrose's final encounter with Rollins occurred at Hell in a Cell, in October. Despite a strong, emotional effort, Ambrose lost due to interference from Wyatt. In this new feud, Wyatt came away as the victor, though Ambrose's cagey demeanor only continued to endear him to the audience.
2015 didn't start on the right track for Ambrose. Not only did he lose the Royal Rumble match in January, but he was unsuccessful in his efforts to win the Intercontinental Championship in the months that followed. Ambrose resumed his feud with Rollins in May, finding himself in the multi-man WWE World Heavyweight Championship match at Payback.
Despite the odds, Rollins came away with the championship. In November, following a knee injury sustained during a house show, Rollins was forced to relinquish the championship. Ambrose participated in a 16-man tournament to determine a new titleholder. Ambrose made it to the finals at Survivor Series, in November, where he lost to former Shield teammate Reigns.
However, Ambrose closed out the year on a high note, defeating Kevin Owens at TLC, in December, to win his first Intercontinental Championship.
The Lunatic Fringe
As Intercontinental Champion, Ambrose defended his title successfully to kick off 2016. However, in February, he was forced to defend the title in a five-way match, which was ultimately won by Owens. Without a championship, and with a chip on his shoulder, Ambrose challenged Brock Lesnar to a street fight at WrestleMania 32. He would also stand up to Triple H, challenging him for the WWE World Heavyweight Championship at Roadblock.
Despite valiant efforts, Ambrose fell short at both events. Following a successful feud against Chris Jericho, Ambrose entered the Money in the Bank ladder match in June. Ambrose won the match in question but surprised viewers when he cashed in his opportunity the same night on Rollins, who had just defeated Reigns in the WWE World Heavyweight Championship main event. By the end of the night, despite numerous ups and downs, Ambrose stood tall with a world title in his grasp.
Jon Moxley's alter ego Dean Ambrose
In July, WWE had its first draft since 2011, and newly-crowned WWE World Heavyweight Champion Ambrose was the first pick for SmackDown. Ambrose successfully defended his title against Rollins and Reigns at Battleground in July before setting his sights on Dolph Ziggler, who he defeated at SummerSlam in August. Ambrose's next program came in the form of AJ Styles, another top SmackDown draft pick.
The two men met at Backlash, in September, where Styles won the championship. Their feud would continue throughout the year, even including then-fan favorite James Ellsworth. At December's TLC event, though, Ellsworth cost Ambrose his title match against Styles by pushing him off the ladder.
In January of 2017, on an episode of SmackDown, Ambrose defeated The Miz to become a two-time Intercontinental Champion. Ambrose would go on to WrestleMania 33 to successfully defend his title against Baron Corbin. Not long after, Ambrose, along with his championship, was drafted to RAW.
At Extreme Rules, in June, Ambrose dropped the Intercontinental Championship back to The Miz. Later in the summer, Ambrose reunited with Rollins, who had since turned face as well. Despite initial hostility on his end, Ambrose reconciled with his former Shield teammate. Ambrose and Rollins successfully challenged The Bar, Cesaro, and Sheamus, at SummerSlam in August for the RAW Tag Team Championship.
The following October, they united with Reigns as well, reforming The Shield. By the end of the year, though, Ambrose had to step away to heal from a triceps injury. This would keep him out for the majority of 2018, too.
The Return from Injury
Following roughly nine months of inactivity, Ambrose returned to WWE in August on RAW, where he assisted Rollins and Reigns in fighting off Dolph Ziggler and Drew McIntyre. The once-again reformed Shield feuded with not only Ziggler and McIntyre but Braun Strowman, during the next couple of months. On the October 22th episode of RAW, however, Reigns revealed his real-life leukemia diagnosis.
This was before leaving the company to receive treatment. At the end of the night, Ambrose and Rollins successfully defeated Ziggler and McIntyre to become two-time RAW Tag Team Champions. Suddenly, Ambrose attacked Rollins, laying him out with Dirty Deeds. Ambrose later explained his actions, believing that his association with The Shield made him weak. In December, at TLC, Ambrose defeated Rollins to become a three-time Intercontinental Champion.
The Departure
In January of 2019, Ambrose made wrestling news headlines around the world. It was announced he would not be resigning with WWE. Reportedly, he was at odds with his creative direction, being especially critical of "hokey" material he was provided. Nonetheless, he remained on WWE programming, evening turning face once more to align with Rollins and Reigns, the latter of whom was recently in remission.
Ambrose's final WWE match occurred in April. At The Shield's Final Chapter, which aired from Illinois, The Shield defeated the trio of McIntyre, Corbin, and Bobby Lashley. With this final event, fans wondered what the future held for the man that committed so many years to WWE.
— Jon Moxley (@JonMoxley) May 1, 2019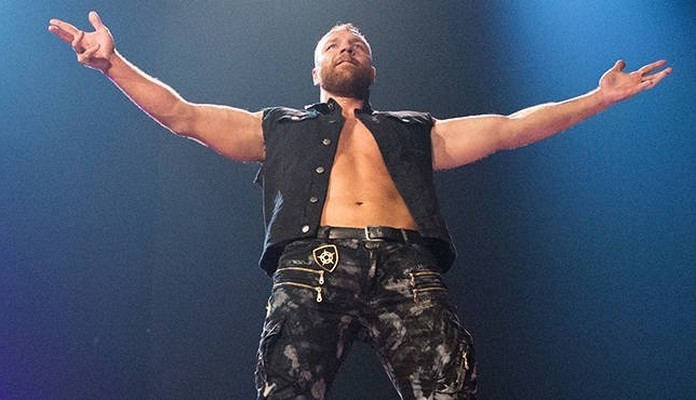 Return of Mox: Jon Moxley Cometh
On May 1st, the wrestling world was buzzing regarding a video that was posted on Twitter. The video in question depicted Jon Moxley in a prison cell. Jon Moxley punched his way out of his cell before making his escape to the outside. The video then cut to Moxley training in a ring. What caught the attention of some fans, though, was a single frame that showed Ambrose walking past graffiti that showed a pair of dice: two and five.
Rumors circulated regarding Moxley's potential involvement at Double or Nothing, on May 25th. Now that AEW's first-ever pay-per-view is in the books, interest in Moxley has never been higher.
For some wrestlers, AEW is a platform to showcase their potential. For others, it's another chapter in wrestling careers that are rich in history. Moxley is undoubtedly in the latter category. But it's clear that he has been longing for a challenge to sink his teeth into. He may not be the Jon Moxley of old, but no one should expect him to be. He still possesses a sense of danger, but his years of wrestling have provided him with the experience that makes him that much greater of a threat in AEW.