For years, the pro wrestling world has always found a way to set trends and go viral. From either the #RKOOuttaNowhere videos to some of the funniest Halloween costumes, the wrestling world usually maintains its place in pop culture. For two men who started #WWEForever with their videos, it's about to change their world.
Announced by Joey Janela via social media, the two guys simply known as The Walmart Dudes are officially booked to appear at Joey Janela's Spring Break 4: Spring Break Forever. As with all of the
Spring Break
events, it will be presented by Game Changer Wrestling on Friday, April 3, 2020, during Wrestlemania Weekend.
L0rd Adrean & Tahir2x, the duo who have gone viral for their over the top moves (including a sick Canadian Destroyer off Walmart shelves) and amazing sell of some impressive moves are now taking part of wrestling's biggest weekend. Along with several other people involved, their videos collectively have amassed over a million views. This includes one with NWA Women's Champion Thunder Rosa also taking part, between Facebook, Twitter and Instagram, now get to head inside a pro wrestling ring.
How did they get booked to be apart of Janela's event at The Cuban Club in Ybor City? Simple…. "I responded to a tweet from Joey," says L0rd, who has amassed a cult following throughout the wrestling industry. They have already capitalized on their stardom by starting their own shop for merchandise.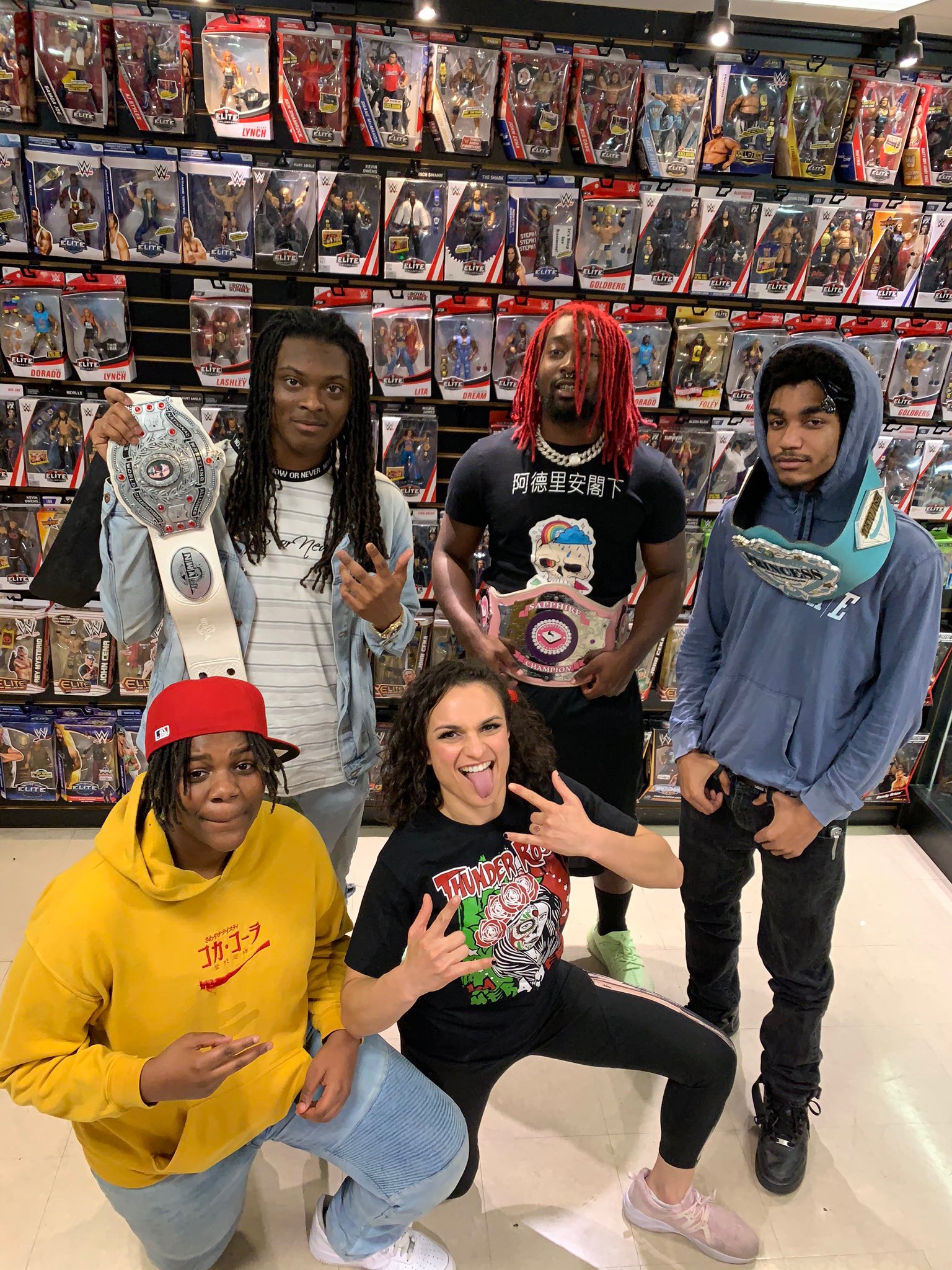 Genuinely one of the highlights of Wrestlemania weekend in years past, Joey Janela and Game Changer Wrestling has put out some of the best content. And have trended on social media on several different occasions for the Spring Break event. For L0rd and Tahir, and even the AEW star, this is basically a dream come true and match made in heaven.
"I sat here trying to find a caption for this tweet for like 30 minutes, I came up with nothing…. Enjoy, we have absolutely lost our minds…." as Janela tweeted out the flyer announcement.
What capacity will the Walmart Dudes be apart of the event? Will they have an official match? Does Joey Janela know what he's doing? If you would like to attend and have all your questions answered,
tickets are available now
and if you are attending #JJSB4EVER, please make sure to tweet me
@MakeTheCaul
and I'll do my best to retweet and share!