As Sasha Banks and Becky Lynch prepared to do battle at WWE's Clash of the Champions this coming Sunday, let's take a look back to a time where they were both in NXT opposing one another as The Man faces off against The Boss.
This time around, it was Becky Lynch trying to take the NXT Women's Championship from Sasha Banks before Becky ever claimed to be The Man while Banks embraced being the Boss. This was one year before their main roster debut for three of the Four Horsewomen. Banks and lunch with debut alongside Charlotte flair, while Bayley, the current SmackDown Women's Champion would make her main roster debut later.
The build to Sasha and Becky's NXT Takeover Unstoppable match was fascinating when you look at the positioning of the Four Horsewomen today.  All four women were vying for the NXT Women's Championship. Sasha Banks was the champion at the time and for as much as she tried and as close as she came, Becky Lynch just could not take that next championship step, So she aligned herself with Sasha Banks and they would lay waste to Bayley and Charlotte Flair over the course of several weeks of NXT programming.
The Man against The Boss
Again, going backwards and reviewing their interactions it's somewhat ironic, but still makes sense today. During one episode of NXT, Sasha and Becky would jump Bayley. When just a few weeks ago, it was Bayley and Sasha Banks re-joining forces and taking out both Charlotte Flair and Becky Lynch. Seeing Becky Lynch, who was years away from tapping into her "The Man" persona, aligned herself as somewhat of an underling to the Champ Sasha Banks was even more ironic today.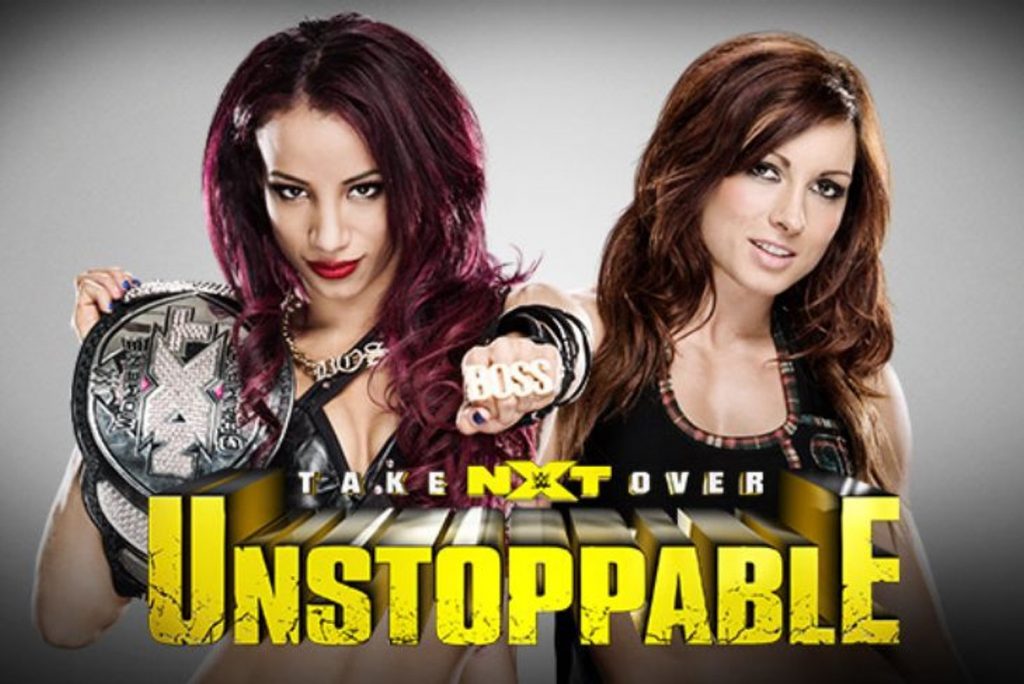 But in true "Boss" fashion, Sasha Banks let it be known that she was basically using Becky Lynch and pretending to be her friend in order to keep her away from the NXT Women's Championship and to keep it safe around her own waist. I mentioned it being in true "Boss" fashion because, since her debut in both NXT and the main roster, she has simply been "The Boss". Her persona has never changed, her motives are typically self-serving even though they may be disguised as serving some other good. But that's just who Sasha Banks is.
Unstoppable
Sasha and Becky's NXT Takeover Unstoppable match is my favorite Women's match of all time because of how well they put together and told a story in the ring with their match. Sasha would work over Becky's left arm throughout the entirety of the match. Becky would show several flashes of brilliance and pick up a few near falls but it just seemed there was no way she could overcome "The Boss". At one point during their match, Becky caught Sasha on the outside of the ring has Sasha attempted a suicide dive through the ropes.
Becky would then drop Sasha back first onto the ring steps. She had all the momentum until she rolled Sasha back into the ring. From there she climbed the top rope only to have Sasha recover and jump up with her and deliver a top rope diving double knee arm breaker. She followed it up with a Bank Statement and Becky Lynch was forced to tap out to the champion.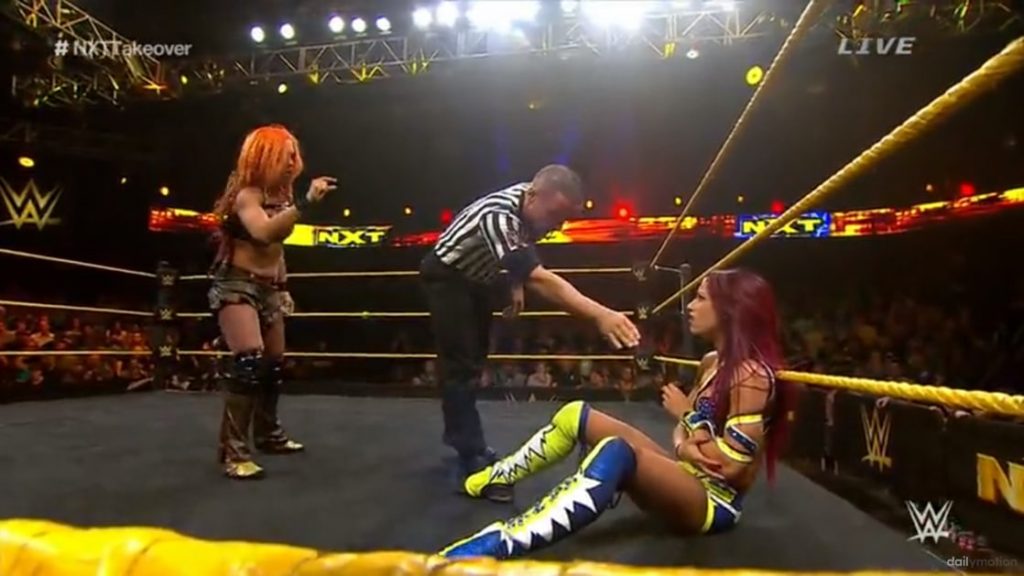 And yet another point of irony, one can't help but notice Corey Graves as Sasha's most vocal proponent on the announce team, whereas today he seems to trash her every chance he gets.
https://www.youtube.com/watch?v=hjGolZJbAxY
Legacy
This Sunday at Clash of the Champions, Becky Lynch is a champion with a giant chip on her shoulder and deservedly so. Sasha's return reignited a fire inside Becky lynch, who swore retribution after Banks destroyed her with a steel chair several weeks ago on Raw. The one constant, whether in NXT or the main roster, has been "The Boss", Sasha Banks.
She did make history with Bayley as they became the first-ever Women's Tag Team Champions but Sasha had other goals. This Sunday, The Boss gets her chance as she battles "The Man", WWE's Raw Women's Champion, Becky Lynch.