Like most independent professional wrestlers, the Queen Bee Brooke Valentine had to maneuver her way through a turbulent 2020. Travel bans, shows canceled, and promotions closed; it wasn't easy for anyone making their name as an indie wrestler. Some took this as a sign to hang up their boots. Others used it to stay motivated, knowing the light at the end of the tunnel meant a return to performing in front of the masses.
______________________
Brooke Valentine used the time to heal up from some nagging injuries while reestablishing her love of professional wrestling. Entering the year full of momentum and then having it take away due to the COVID pandemic put a damper on Valentine's passion for the sport. She was at one point questioning whether she wanted to continue stepping into the squared circle.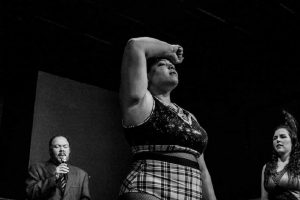 "I kind of let 2020 defeat me a little bit. I honestly considered just being done. Coming off a big injury, I was just hurt, tired, and worn down."
Luckily for fans of the Queen Bee, absence makes the heart grow fonder. Being away from the ring brought back that passion and love of performing.
"About halfway through the year, I realized this was still what I loved. I was the reason I wasn't enjoying it, but when I switched my mentality, I started falling back in love with it as a fan. That sparked my love of doing it again."
Her 2020 wasn't completely void of in-ring competition. In June, Valentine performed on one of independent wrestling's biggest events of 2020.
She was invited to wrestle at the inaugural Black Wrestlers Matter show in Des Moines, Iowa. Being on such an important and groundbreaking event was something Valentine cherishes.
"Obviously, that was the coolest thing ever. That meant the world to me that Jon (West) thought of me and gave me that platform. To be trusted to be on something so important after being away for so long was incredible."
That night, she wrestled in a triple threat match against Seishin and Joseline Navarro. The three brought a mixture of skills to their match. Seishin's speed and a martial arts background, Navarro the calculating presence of a ring veteran, and Valentine's strength and power. Her strong showing at the event got her invited back to perform at Black Wrestlers Matter 2 this June.
Originally scheduled to face off against Faye Jackson in a high-profile match, but Jackson's recent retirement has left Valentine to face a different opponent or opponents. She will take part in a four-way number one contender's matchup. Jackson is someone Valentine looks up to in the sport and serves as a person she aspired to be like.
"I love Faye, she exudes love wherever she is, but when she gets in the ring, it's all business. She is someone who has had a huge influence on my career, and I love her for that."
Early Years
Wrestling since 2017, Brooke Valentine really fell in love with pro wrestling after watching Bayley and Sasha compete in their critically acclaimed Iron Women Match on NXT.  But, it was seeing Jessicka Havok perform in person that made her decide to officially jump into the ring. 
"Seeing a big girl being a badass and wrestling with her size, not despite it, was all I needed to realize, wow, I can do this, I want to do this, I want to be like her."
A chance encounter with Ryan Slade, whom she saw perform at an Impact Pro Wrestling show, got her foot in the door. Working at a tanning salon at the time, Slade happened to be modeling at the same salon. She recognized him, something that surprised Slade, and he invited her to the next IPW show. 
Once at the show, she was introduced to IPW promoter Troy Peterson, and the rest was history. From there, she began training at IPW but eventually split her time there and in St. Louis, training under Ring of Honor and Impact Wrestling star Michael Elgin. During this time, she was training four to five days a week, honing her skills and absorbing as much knowledge as possible. 
2021 and Beyond
With momentum back on her side, Brooke Valentine has been red hot so far in 2021. So far this year, she has competed in companies where she is well known, like IPW and Zowa Live. As the current Zowa Live Women's Champion, she is the standard-bearer in their women's division. Along with the familiar territory, Valentine has made waves at new promotions like Game Changer Wrestling. In February, she took part in a historic wrestling event when GCW held Fight Forever.  This was a 24-hour wrestling clinic that saw some of the best talent from around the country convene to one place for a marathon wrestling show.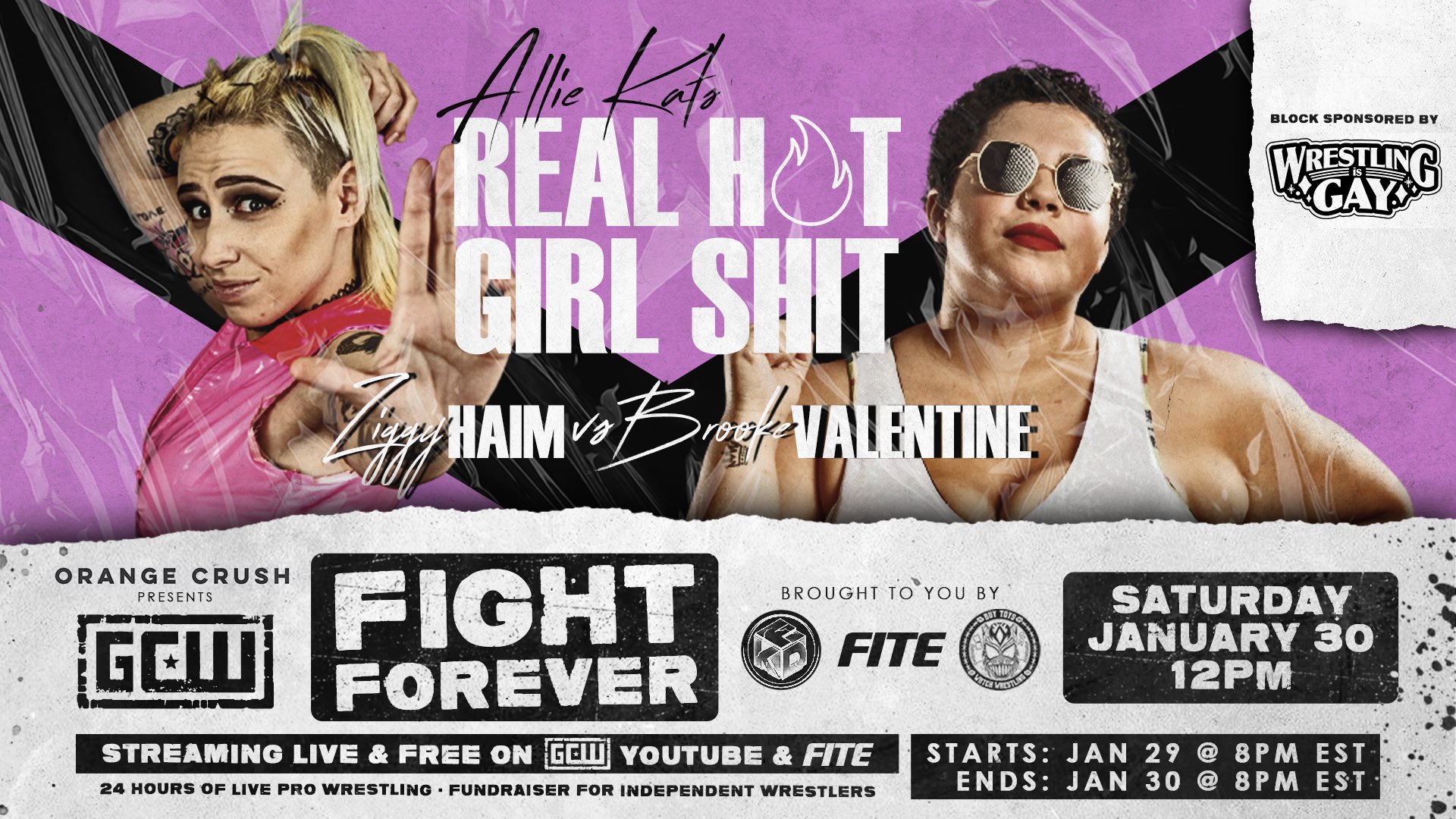 Valentine competed during the "Real Hot Girl Shit" portion of the show and took on Ziggy Haim.  The experience was truly one of a kind and something Valentine will never forget. 
"That was like the biggest blur ever. It was the longest day of my life but also the shortest. It was so cool to see so many different styles of wrestling.
To meet people I've only interacted with online to see people wrestle that I've watched from all over. Technically being on the same show as Jon Moxley was insane."
Brooke Valentine
WrestleMania Weekend
Wrestling fans the world over know that WrestleMania is this weekend, and with that comes a plethora of indie shows in the same city Mania takes place. It's one of the biggest weekends of the year for independent wrestling, and Brooke Valentine will be part of it. She will be wrestling for GCW once again during their "For the Culture" show on Thursday, April 8, when she teams with Willow Nightingale to take on Fire and Flava. The following night, with Captain Midnight Guthrie by her side, she defends the Zowa Live Women's Championship against Randi West during GuavaMania.
Then on Saturday, April 10, she competes once again, this time at Allie Kat's "Real Hot Girl Sh*t" taking on Willow Nightingale. Competing in multiple promotions and putting on high-quality matches is something she takes seriously, and you can be sure the Queen Bee will continue to do so each time she steps inside the squared circle.