It's that time of the week again where we get ready for AEW Rampage on Friday night with the AEW Rampage preview for 11/05/21! This week we will see another match in the soon to debut TBS Women's Championship tournament as Red Velvet takes on The Bunny. We will also see a portion of the Super Elite and Dark Order rivalry continue when John Silver goes one on one with Adam Cole. Will this be the start of a whole new rivalry between the Elite and the Dark Order?
We have seen the Dark Order and the Elite members in tag action; this time, we will see some one-on-one action. More than likely, there will be more action as well, so we will have to keep our eyes peeled. But for now, let's preview the matches we do know.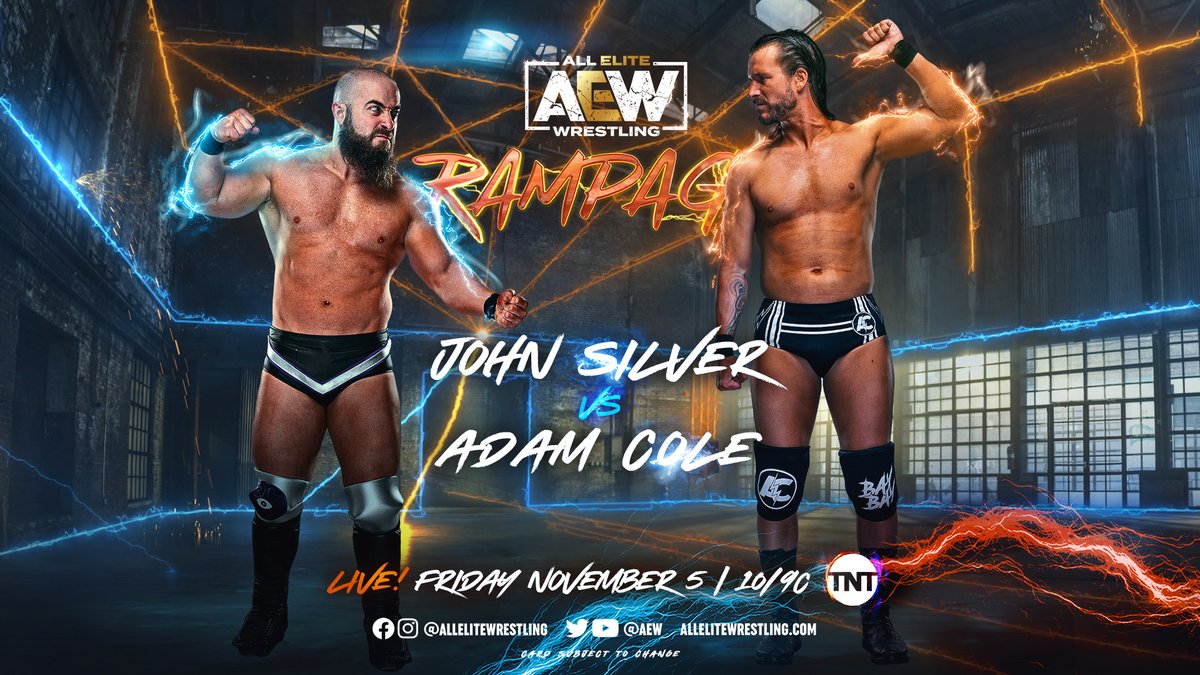 AEW Rampage Preview for 11/05/21
John Silver vs. Adam Cole 
This week we will see John Silver from the Dark Order take on Adam Cole of The Elite. It is not too often we see Silver in singles actions, so this will definitely be a change of pace from his norm. Usually, we see him alongside Alex Reynolds or other Dark Order members. Since Adam Cole's debut here in AEW, we have seen him come in on a roll. He hasn't lost any of his singles matches so far.
If we are looking at records, John Silver is 1-1 when it comes to singles action, and Cole is 2-0. Both of these guys have been in the business quite a while and are surely experienced, wrestlers. It is hard to say if there will be interference from either side's buddies as The Elite usually accompanies Adam Cole, and Silver usually has his teammates from the Dark Order.
If that is the case, they should balance out on the outside of the ring while Silver and Cole battle in the ring. This match definitely could go either way; we shall see who comes out victorious.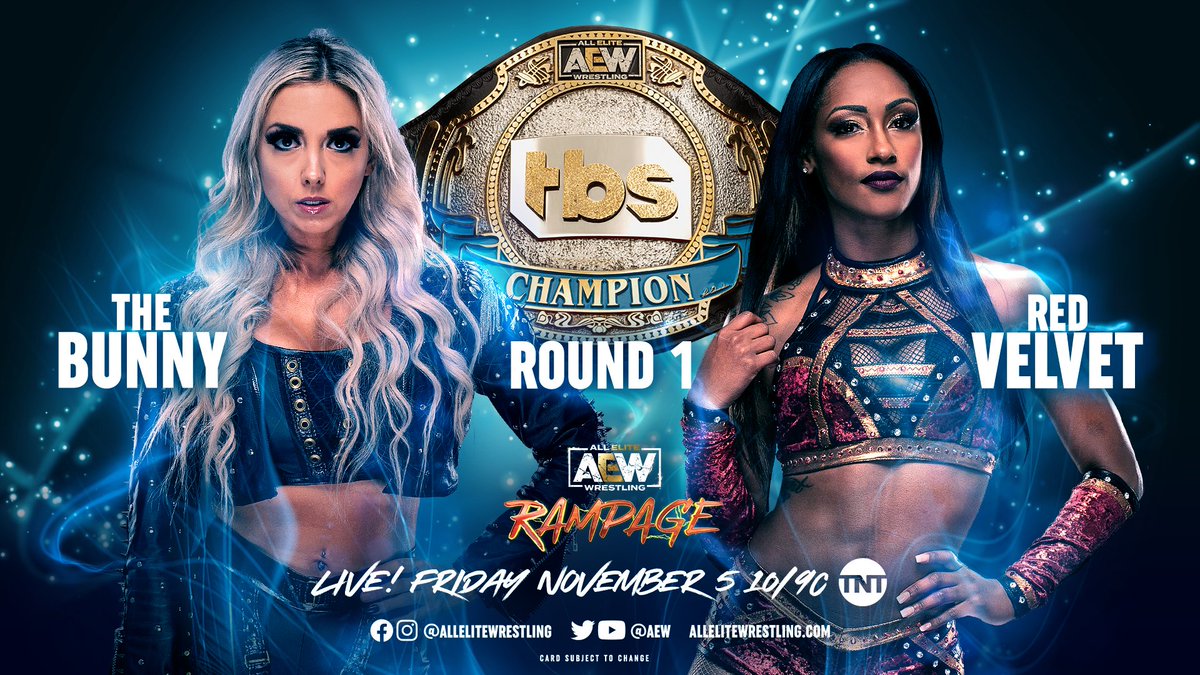 AEW Rampage Preview for 11/05/21
TBS Women's Championship Tournament
– The Bunny vs. Red Velvet 
In the final match of the first round in the TBS Women's Championship tournament, we see The Bunny take on Red Velvet this week. Neither of these women has held a championship in AEW, but both have great records so far, so this is definitely an awesome chance for one of the ladies to get a shot at the new TBS Women's Championship. As far as singles actions, Red Velvet sits at 17-4 and Bunny at 9-6 in 2021.
Red Velvet surely has shown tenacity and determination. To see her pick up the win would definitely not be a surprise. She has shown that she is a fighter and picks up the wins. On the other hand, Bunny is a very smart and sneaky competitor. She could definitely utilize that to her advantage to pull a fast one and pick up the win. Either way, this definitely should be a good match to watch, and it will be interesting to see who advances to the next round to take on Jade Cargill in the next round.
What to expect?
Who will come out on top, John Silver or Adam Cole?

Who will advance to take on Jade Cargill, The Bunny, or Red Velvet?

What other action will unfold?
*****
Stay tuned to Pro Wrestling Post for this and additional stories from the wrestling world. Readers caWrestling'sro Wrestling Post to be their daily source for all things inside the squared circle. As a result, readers can expect daily news, history, and so much more. Please visit All Elite Wrestling's official website here for news and information on the promotion and upcoming events.