It is time for Saturday Night Dynamite yet again with AEW Dynamite IGNITE for 10/23/21! The road to AEW Full Gear seems to be on after last week's exciting show. One of the most significant pieces of news to come out of Dynamite was the announcement of the eight competitors in the AEW World Title Eliminator Tournament.  The finals will take place at AEW Full Gear.
The opening match will be on AEW Rampage. Then, it continues with two more first-round matches on AEW Dynamite. And you also throw in Rhodes vs. Black III? So it could be another exciting night in Orlando for All Elite Wrestling fans. Let us find out more about the show in the latest edition of AEW Dynamite IGNITE for 10/23/21.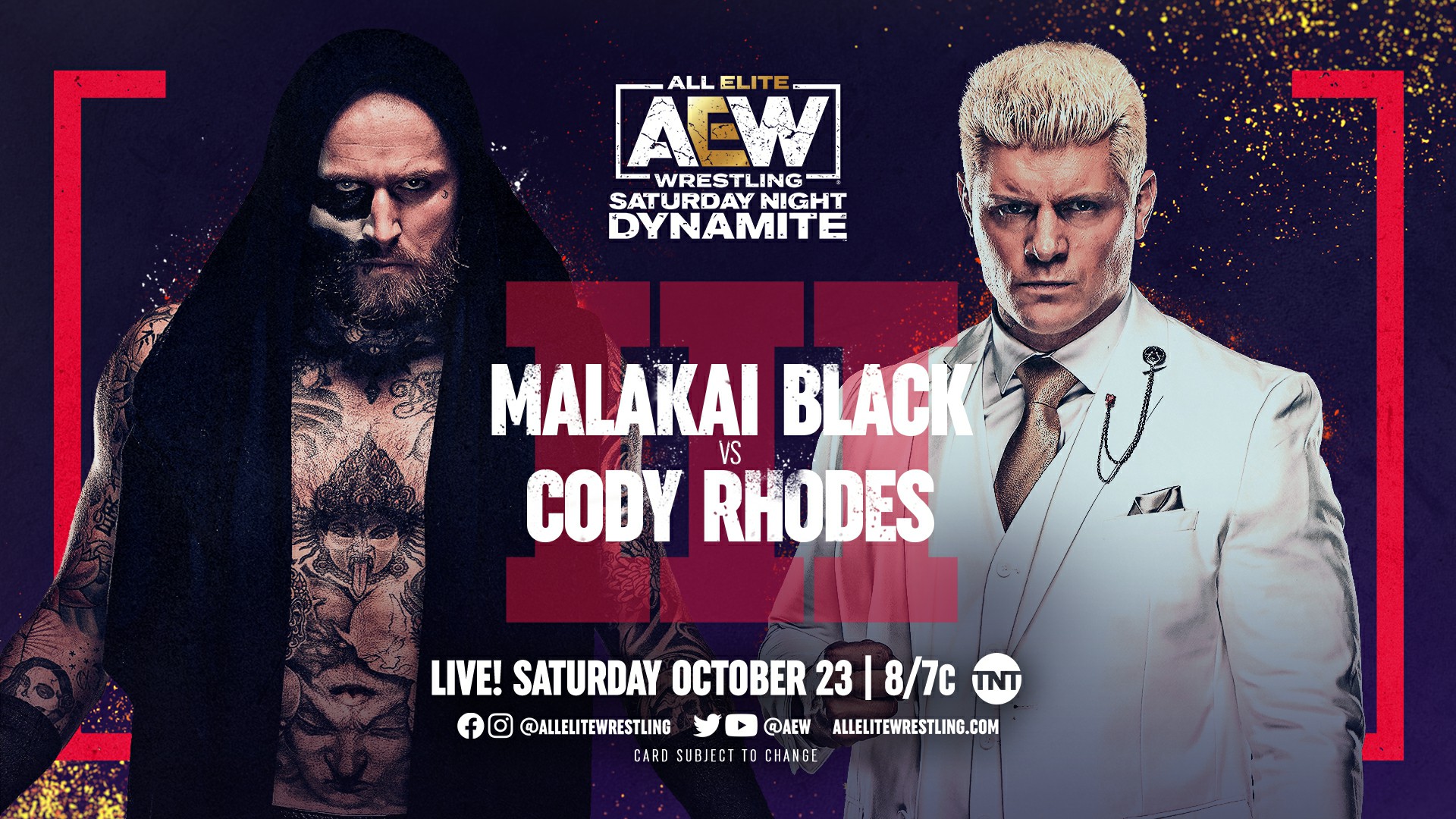 AEW Dynamite IGNITE for 10/23/21
Malaki Black vs. Cody Rhodes
Malaki Black has been a genuinely frightening figure on All Elite Wrestling since his debut in July of this year. He has destroyed all his opponents since that memorable first appearance. His first real victim in All Elite Wrestling was Cody Rhodes. He defeated Rhodes quickly at AEW Homecoming in August. In the huge rematch at AEW Grand Slam, Rhodes lost yet again. On Saturday night, Cody gets another chance at the dangerous Black.
Can Rhodes actually beat Black? We know that Arn Anderson has been trying to get into the mind of Cody Rhodes and toughen him up in recent weeks. Will it be enough? It is hard to say, but we know that angering Anderson may not be a smart idea either. After all, we know what Arn does with carjackers. Cody will need to be on his A-game if he is going to defeat Black on Saturday night.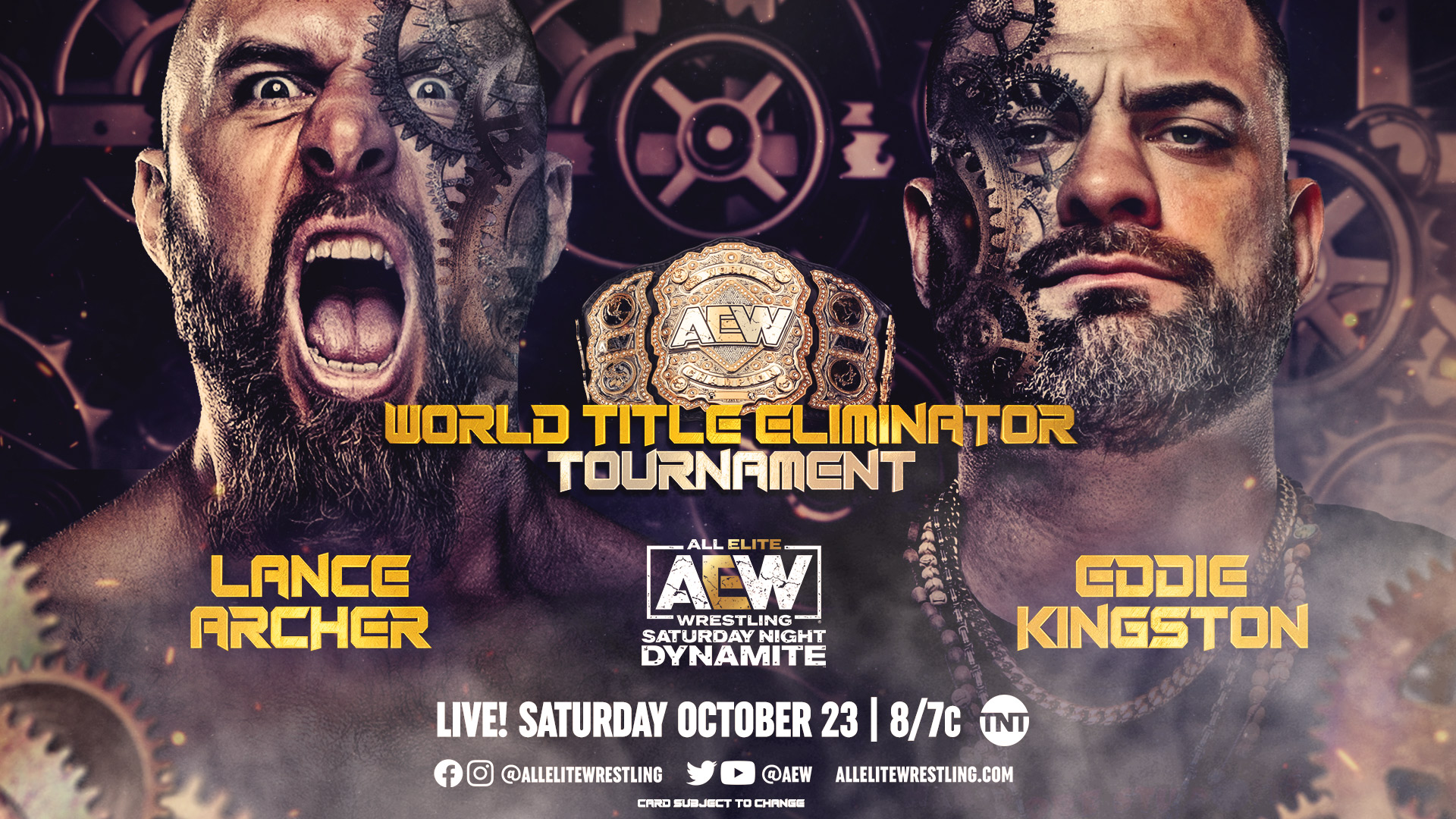 AEW Dynamite IGNITE for 10/23/21
Lance Archer vs. Eddie Kingston
(World Title Eliminator Tournament First Round)
Lance Archer and Eddie Kingston have certainly heated up their feud in recent weeks. Archer has recently joined his old ally, Minoru Suzuki, and competed in some brutal matches against Kingston and Moxley in the past few weeks. So it is now time for another wrinkle in this feud.
The stakes are high on Saturday night. The winner of their match will move on to the semifinals of the World Title Eliminator Tournament. Kingston and Archer have had a lot of physical matches in AEW, but both have fallen short of glory and titles. So what will they be willing to do in one of their biggest opportunities to date? It will be a brutal fight on Saturday night in Orlando with the highest of prizes on the line.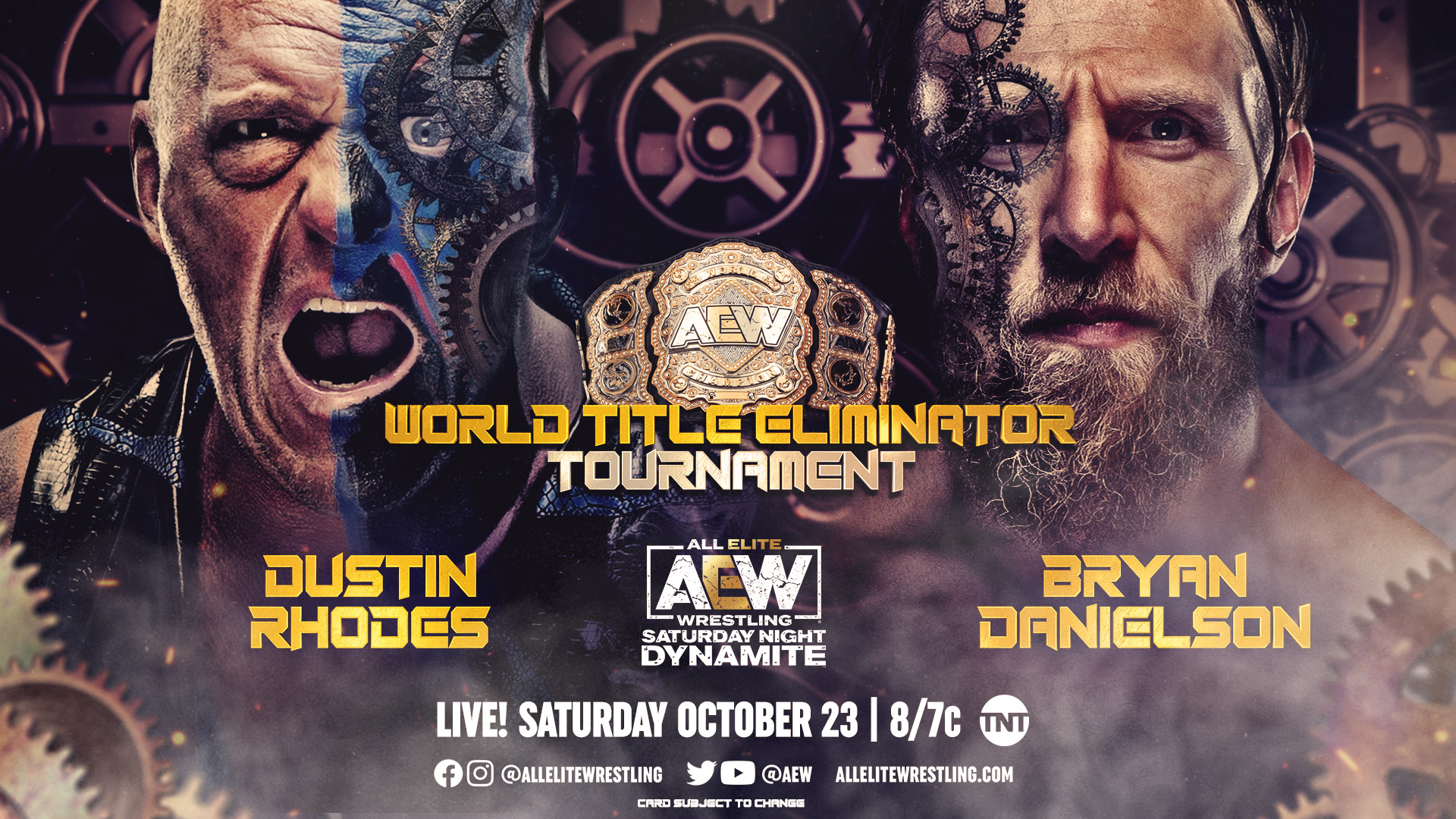 AEW Dynamite IGNITE for 10/23/21
Bryan Danielson vs. Dustin Rhodes
(World Title Eliminator Tournament First Round)
Danielson put on another classic last week against Minoru Suzuki at AEW Rampage Buy-in. It was a brutal and physical match. Danielson won the day but did he pay the price physically?
On Saturday night, Danielson begins the World Title Eliminator Tournament. His first-round opponent is the thirty-year veteran Dustin Rhodes. "The Natural" is among the smartest wrestlers in all of AEW. If anyone can take advantage of this situation, it is Rhodes. So it will be a battle of two of the smartest wrestlers in all of pro wrestling. We should be in for a true battle in this intriguing first-round match-up.
What To Expect:
What is next for The Elite?

Will Hangman Page and Kenny Omega have something to say as they get ready for Full Gear?

Will we begin to learn more about the upcoming Full Gear pay-per-view?
*****
Stay tuned to Pro Wrestling Post for this and additional stories from the wrestling world. Readers can rely on Pro Wrestling Post to be their daily source for all things inside the squared circle. As a result, readers can expect daily news, history, and so much more. Please visit All Elite Wrestling's official website here for news and information on the promotion and upcoming events.