Between threats of title reigns, a frustrated William Regal, and a women's division in constant battle, the NXT brand continues to roll on it's way to Takeover XXX. But on this week's edition, we can only hope the fighting gets contained to the squared circle as we settle differences and find out what will become once again one of NXT's most historic pay-per-view events in the brand's short history. With only 3 weeks away until Takeover, let's check out what's Coming Up NXT for 8/5/20 – A Rivalry Revisited.
A Rivalry Revisited | Coming Up NXT 8/3/20
A Few Good Men
While Keith Lee is no longer the North American Champion, the competition on the road for the title has ramped up in a big way. For two weeks, we've gotten some epic clashes between some of NXT's biggest superstars. This is while on their way to qualifying for the big North American Championship Ladder Match taking place at Takeover XXX. First, 'Thicc Boi' Bronson Reed shocked the world with his upset over former North American Champions Roderick Strong and Johnny Gargano. Then last week, Dexter Lumis displayed some unbridled aggression and athleticism on his way to becoming the second man in the title frey.
This week a few more good men enter for a chance at history. Damian Priest continues on his path of living forever in the eyes of the wrestling world. But with a shot at the same title he once wanted to take off Keith Lee, will he capitalize on the opportunity? Oney Lorcan has been an NXT staple for years. His clashes for the NXT Tag Team Championship with Danny Burch. His attempts at NXT Cruiserweight gold. Lorcan has come up short in big title matches. Could this be his Cinderella moment on his way to Takeover XXX? Ridge Holland, however, is the biggest unknown. A former staple in NXT UK, the bruising import has now come to NXT. And is automatically thrown into the fire for a chance at gold. Can the promising heavyweight come to the states and earn a shot to become it's champion?
A Rivalry Revisited | Coming Up NXT 8/3/20
Who's Next?
And while the fellas clash over who will become North American Champion at Takeover XXX, the ladies continue to fight for a shot at the current champion Io Shirai.
After a war of words, Io's frequent behind-the-back attacker Dakota Kai pledges that she belongs in the conversation to face the champion at Takeover. Unfortunately for her, a new look Rhea Ripley stands in her way as she feels she is the rightfully the next in line for a shot at the title she once held.
On this week's edition, we finally will get an answer. Will Dakota Kai finally become the #1 Contender for a title she's been fighting to gain for 4+ years as an NXT superstar? Or will The Nightmare end her dreams, and once again challenge for the title she once competed for at Wrestlemania?
A Rivalry Revisited | Coming Up NXT 8/3/20
Fight Forever
Undisputed Era. Imperium. Literally, two of the most imposing forces in NXT and NXT UK history. Between title matches, Takeover moments, NXT and NXT UK TV specials, and more, both groups are synonymous with black and gold history.
This week's episode of NXT adds a chapter to both. For Undisputed Era, it's a reminder to the brand that they are still the top team on the entire roster. Maybe in the entire WWE. For Imperium, from the USA to the UK, they are the dominant force throughout the black and gold brand. And maybe the entire WWE.
In the surefire main event, who will carry what has become the most prestigious tag team titles within the entire WWE? 80+ days as champions, Marcel Barthel and Fabian Aicher aka Imperium? Or the historic 3-time former tag team champions, Bobby Fish and Kyle O'Reilly, The Undisputed Era?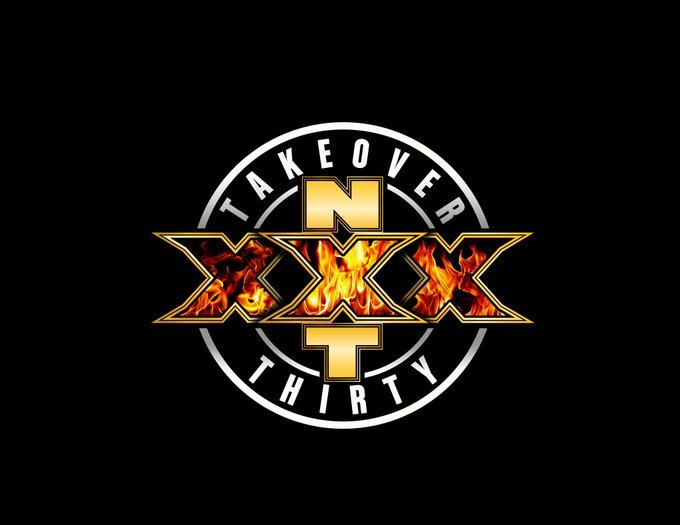 The Best Is Yet To Come
And while we are still enjoying the announcement of NXT Takeover: XXX, we have yet to scratch the surface on who will be on the card.
As Bronson Reed still revels in his upcoming North American Championship title shot at Takeover XXX, he faces fellow Aussie Shane Thorn in a match. Can Reed keep focused on Thorn with such a big title shot in his future? Or will Thorn return to NXT for the first time in weeks and spoil Reed's newfound superstardom?
Also, this week, the 'confident' Cameron Grimes faces the NXT Champion, Keith Lee one on one. While Lee may see Grimes as insignificant, Cameron can score a major upset over the brand's champion. Could that change the plans of the Takeover main event? And how close will Karrion Kross be watching this match?
Finally, who else will be announced for the qualifier for the epic NXT North American Championship Ladder Match? Who will join Bronson Reed and Dexter Lumis? Will Santos Escobar finally offer one of the Cruiserweight division's hungry competitors a shot at this title? And who will be able to stop Robert Stone's destructive client Mercedes Martinez? This is as she adds her name as the one to beat in the women's division?
And that was Coming Up NXT for 8/3/20. Tune in Wednesday as NXT is only on the USA Network!